Feeling Uninspired? These Creative Thinkers Can Help
Tapping into our imaginations can be a useful way to foster well-being.
by
Juli Fraga
Creativity is a magical spark that can make us feel alive. Even if we're not professional artists or musicians, tapping into our imaginations by writing poetry or drawing can be a useful way to cope with stress and foster well-being. But occasionally, many of us face "creative blocks," and this mental barrier can be frustrating and difficult to break through.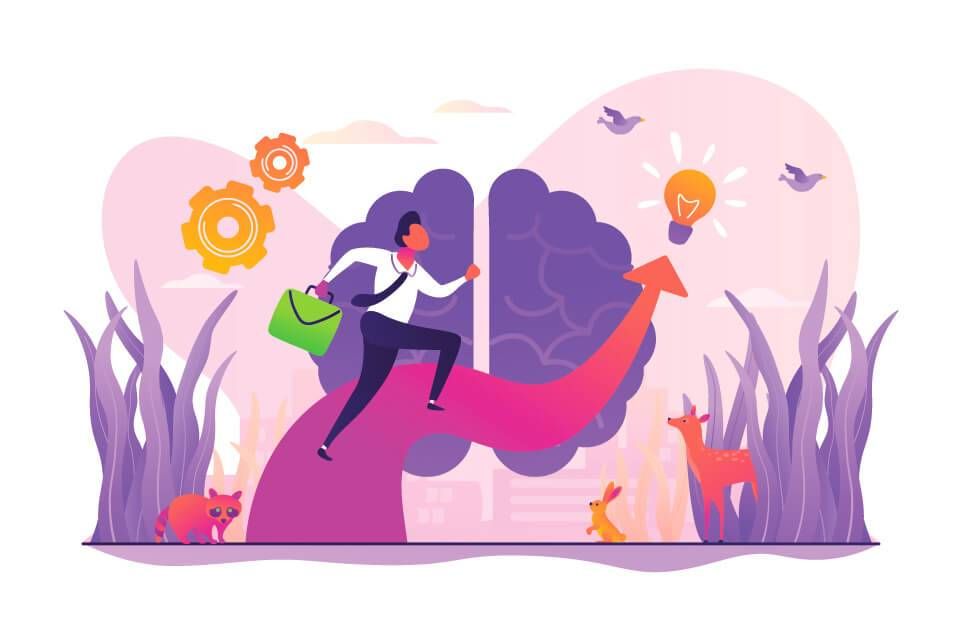 If you're feeling stuck, these creative professionals have your back. Drawing on years of experience, here's what they recommend:
Step away from negative self-talk
"What if I never write another hit song?"
"What if my creativity is gone forever?"
These are some worries songwriter, Shelly Peiken has faced during her prolific songwriting career. Even though Peiken has written hit songs for artists like Christina Aguilera, Cher and Miley Cyrus, she isn't immune to writer's block.
But over the years, Peiken has learned to take her own advice, "You have to walk away and ignore the bully," she said. "Instead of trying to force the creative process, I step away."
Whether it's taking a walk, taking a nap or going shopping, doing something enjoyable allows Peiken to return to her work refreshed.
The key is to trust the process, which means learning to quiet the worrisome thoughts that percolate when one's creativity falls off-step.
---
"When we give self-doubt power, fear grows. Creativity may get blocked, but it always comes back."
[ICYMI: Listen to This Famous Song For a Creative Boost]
Collaborate with others
"Sometimes, no matter how hard I try, I can't seem to write a good song," said Ian Santillano, a musician, producer and songwriter.
While it might feel risky and vulnerable to share one's music with others, Santillano copes with creative blocks by collaborating with fellow artists.
"There's only so much I can learn on my own to keep my creativity fresh," he said.
However, Santillano found that working with other musicians fosters new creative possibilities and advises other artists to do the same. Whether it's writing a song, producing an album or learning how to play an instrument, seeing other musicians navigate the creative process can inspire learning and growth.
"Sometimes, a small suggestion from someone can fill my mind with new possibilities."
Be versatile
"If creativity isn't flowing in one area, I flow into another," said Loolwa Khazzoom, founder of the band, "Iraqis in Pajamas."
Khazzoom avoids creative blocks by engaging in various forms of self-expression. For instance, the artist might sing original songs, play an instrument or write poetry.
"If I'm not feeling up to writing poetry, I type up poems that I've already written and post them on social media," she said.
For writers looking to come up with their next story ideas or juicy plot lines, take a break and read a short story, a newspaper article or watch a television show. While such activities may feel like 'procrastination,' view them as a creative investment instead. As you're watching TV or reading, think about how the stories land with you and use your observations to inspire new angles for your work.
Move your body
Activities that take our attention elsewhere can be useful ways to distract from creative blocks.
"When creative blocks arise, the best thing I can do is move my body," said   Andrea Scher, an entrepreneur, writer and artist.
"If I'm struggling to write and my mind is tied in knots, I walk around the block, put on a great song and dance around, or do the dishes--anything to get my body moving."
[Read: 5 Ways to Build Your Motivation Muscles]
Khazzoom relies on nature to anchor into the present moment.
"Nature activates my senses, opens my being, washes through me like an inner cleansing and brings me joy," she said.
Whether you're taking a walk, running or going for a bike ride, try to engage the five senses to observe your surroundings.
"I hug trees and place my palms in the dirt," Khazzoom said.
Such intimate contact with mother nature lessens stress and Khazzoom says it helps her return to a state of balance and harmony. Studies also suggest that spending time in nature can help reduce symptoms of anxiety, depression and improve overall well-being.
Let go of perfectionism
Perfectionism can take our creative focus outward, causing us to fixate on the final product instead of connecting with the process.
"If I'm aiming for perfection, I'll get blocked every time," Scher said.
Instead, Scher aspires to be "good enough" which helps calibrate her perfectionism.
"That old aphorism, 'Perfect is the enemy of done' is so true."
When perfectionism kicks into high gear, ask yourself what you might tell a friend who is struggling with something similar and try to take your own advice. Studies show coming up with a soothing mantra can be useful.  Anything that disconnects fear-filled thoughts from distressing emotions can relieve suffering.
"The key is to remember that there is no 'wrong way' to create art, write song-lyrics or compose music, sometimes the process just takes extra time," said Santillano.

Juli Fraga
is a psychologist and a health writer who lives in San Francisco. Her stories have appeared in the New York Times, NPR and The Washington Post.