Unhappy at Work? What I've Learned About Making a Career Change
Just because your job is easy doesn't mean it's a good fit.
by
Samuel Dunsiger
For the last few years, I seemed ostensibly comfortable at work. I sat at my desk, completing my projects accordingly and socializing with colleagues. But little did people know, I was increasingly unhappy and dissatisfied with my job. 
It wasn't because of the environment or due to my colleagues. In fact, I loved the people I worked with and developed significant friendships.
But I no longer wanted to sit behind a desk and produce content for 40 hours a week. After working in journalism and then marketing for a collective 10 years, I was emotionally drained.
I felt stuck. I knew I was unhappy at work, but I didn't know how to cope. Should I switch fields? Should I simply tough it out? If I switched fields, would I go back to school? What would I want to do? 
I wasn't alone in my career dissatisfaction. Last year, Indeed surveyed more than 650 full-time workers and found that nearly half of them had made a dramatic career shift. 
---
[ICYMI: Is Your LinkedIn Network Making You Doubt Your Career Success?]
Maggie Mistal, a career consultant, executive coach and former host of "Making a Living with Maggie" on SiriusXM, notes that it's gotten increasingly more common over the years for people to switch careers to find their calling. 
"I've been a career coach for 18 years and when I first started, I had to convince people to change into careers that fit their passion and purpose," she said. "Now, dramatic career shifts are more common than they used to be."
With increasing economic uncertainty and more time for personal reflection as a result of the COVID-19 pandemic, Mistal expects "more people will be open to change than ever before."
But what happens after you figure out you want to be on a different path? Here's what I learned as I navigated my own career change.
Ask yourself why you're unhappy
If you're drained at work, it's essential to explore the factors contributing to your unhappiness. It may be time for a career change, or there could be other things in play.
"When you do work you love, it gives you energy. If you're burned out or dissatisfied, chances are you are not in the right career or not doing it in a format that works for you," said Mistal, who recommends that you define your ideal day at work.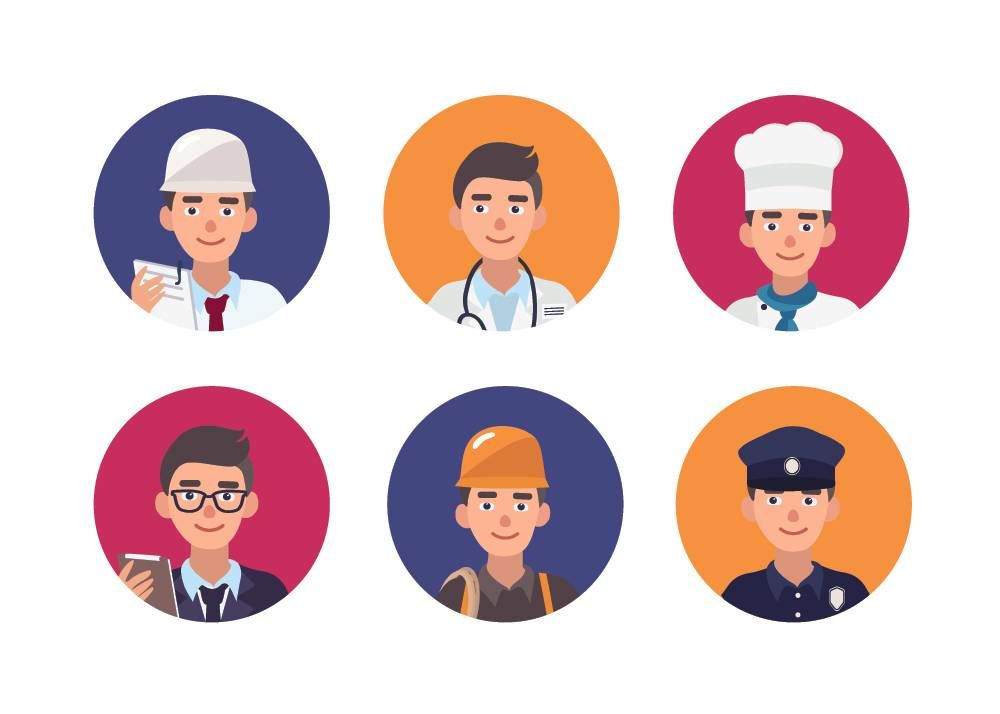 When I first felt drained from working in marketing, I started to question why. Was it due to the weather? After all, it was February at the time and the weather was dreary. Was it a temporary burn-out and I just needed a vacation? Or was it a growing dissatisfaction with the field?
While I was exploring the factors contributing to my burnout, I started to take baby steps to try to spruce up my days at work to see if that would make a difference: I started taking more walks; I stopped eating lunch at my desk — which I wouldn't recommend for anyone — and I socialized more with my colleagues. 
Mistal said that making a list of all the reasons you are unhappy at work is helpful. She also recommended speaking with your manager about what's working and not working for you, and collaborating with them to make changes.
 "In this way you will start to move toward a more fulfilling career without having to change careers right away," she said.
"It also empowers you to define and ask for more of what you want, which builds confidence in your ability to know yourself and uncover your own answers."
Finding those answers is key, added Mistal, who noted that when people face career burnout, they frequently know what they have isn't working, but don't know how to improve it. 
Consider your options
Figuring out why I was dissatisfied at work helped me decide that I wanted to pursue a completely different field.
I felt optimistic making the decision. I was taking action. But, what was I going to do now? What would make me happy? 
When it's time to consider your options, Mistal suggests starting with a period of soul searching and transitioning into researching possible career paths. 
"It's about defining the elements of your ideal career from the lofty, such as your life purpose, to the practical, such as your strengths and what motivates you," she said. "And combine those elements into possible careers."
I'm not going to lie — figuring that out is hard.
To start, I generated a list of values, things I wanted in my new career — collaboration with others, making a difference in other people's lives, and work-life balance. From there, I made a list of fields that align with those values, like psychology, social work, career counseling, teaching and higher education.
But how to narrow it down from there?
Ask for help
It can be incredibly overwhelming to feel unhappy at work and uncertain of what to do next. That's why it's important to tap into your circle of support for advice. 
"I've found it is very hard to make a career change on your own," Mistal said. "There's too much doubt and fear.
---
"An outside perspective is crucial in making and taking smart action to change careers."
When I first started to feel drained at work, I reached out to my parents for support. I talked to my therapist about it. And I asked my friends for advice. 
It was one of my friends who encouraged me to pursue higher education during a dinner last spring. He gave me the support I needed to go back to school for a Masters in Education so I could transition towards a career in higher education and student services.
Don't second-guess yourself
It's hard to be back at school and in a classroom for the first time in nearly 10 years. In the last few months, there have been times where I've questioned my value and times where I've been stressed out with the demands of being a student again.
However, just because it's overwhelming doesn't necessarily mean it's bad. And the opposite is also true: just because it's easy or convenient doesn't mean it's actually good. If I had to choose a life motto, this would definitely be it. 
It was an easy life when I was working in marketing. But while it was comfortable and I was good at it, I wasn't happy and I wasn't fulfilled. 
At the end of the day, it's about having the proper mindset, Mistal said.
As stressful as it is to be a student again, for possibly the very first time in my life, I'm happy about where my career is going. I have no doubt that this is the right path for me.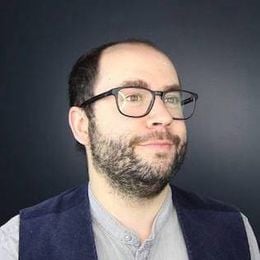 Samuel Dunsiger
is a writer, mentor and comedian from Toronto, Canada. You can find him on Twitter at @samdunsiger.