Why Underdogs Make the Best Entrepreneurs
by
Katie Moritz
Almost anybody can learn how to be an entrepreneur. But, if you meet enough of them, you'll notice some trends when it comes to personality traits and behavior—outgoing, hard-working, comfortable with risks, internally motivated.

Another trend researchers have found: Many entrepreneurs have struggled to overcome serious challenges in their lives, challenges that in turn gave them the tools to be great entrepreneurs.
"A great deal has been written about the backgrounds and personal qualities that help to shape entrepreneurs. Much of this work emphasizes personality characteristics, mostly positive—a few negative—that induce people to become entrepreneurs and to succeed at the job," wrote Danny Miller and Isabelle Le Breton-Miller, researchers at HEC Montréal, in their paper. "Less explored, however, are the trying, sometimes traumatic experiences of individuals that lead them to become entrepreneurs—often devoted, persistent, and creative ones."
Who are 'underdog entrepreneurs'?
People from several groups that face serious roadblocks to success are disproportionately likely to start businesses, the researcher team wrote, including:
People who can't find jobs
Immigrants
People with dyslexia and attention deficit-hyperactivity disorder
People who are physically disabled
Veterans of war
These folks often face challenges associated with the groups they're in. On top of those, Miller and Le Breton-Miller pointed out, "there is often a bias against them that makes traditional career paths, and even entrepreneurship," more difficult.
And yet, the sheer number of people from these groups who become entrepreneurs "suggest that entrepreneurship is often born of enduring life hardships."
Why is that? People who have already been through a lot might be more well equipped to handle the challenge of entrepreneurship.
"It has been argued by some, that people and organizations that are amply endowed with resources often squander these through complacency or excess," the researchers wrote. "The more optimistic side of the coin is that those who are confronted with life challenges frequently are forced to develop the motivational, cognitive, and social resources to overcome them, and, these can constitute a significant impetus for entrepreneurial endeavors."
Why underdogs succeed
Miller and Le Breton-Miller acknowledge that there are other things at play that can make or break a successful entrepreneur—including personality traits and environmental factors.
But enduring hardships, being the underdog, can also instill these important strengths, the research team wrote:
"Struggle and failure are common experiences within many nascent entrepreneurial ventures, and people who have confronted significant life challenges often will be well-accustomed to coping with such challenges and are in some sense 'inoculated against failures.' These may even seem to them an inevitable part of life. By contrast, those who have rarely had to battle to succeed or confront failure may be more hurt by the experience, and be discouraged from moving forward."
"Experience with failure in life will often make it a less feared or traumatic experience, and therefore facilitate recovery and persistence in the face of early setbacks. ... For example, a child who chronically fails standardized tests must become enured to setbacks."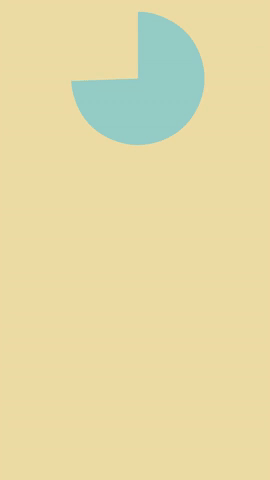 "Those who get through early years of struggle successfully and survive intact also may develop a tolerance for risk and more optimism and self-confidence in their ability to overcome challenges—after all, they have already done so on numerous occasions."
"Sometimes,... networks are created among those with similar challenges, for example immigrant entrepreneurs whose businesses complement one another as clients and suppliers." Having and building community is "useful experience for anyone trying to build a business."
"To be forced to do things differently during an important part of one's life may encourage regular attempts to invent new ways, be creative and discover unfamiliar niches. ... Once again, these are useful characteristics for entrepreneurs."
This article is part of America's Entrepreneurs: Making it Work, a Rewire initiative made possible by the Richard M. Schulze Family Foundation and EIX, the Entrepreneur and Innovation Exchange.  

Katie Moritz
 was Rewire's senior editor from 2016-2019. She is a Pisces who enjoys thrift stores and pho. Follow her on Twitter @katecmoritz.