How to Take the 'Ugly' out of Stepsibling Dynamics
If you find yourself with a few adult stepsiblings on your hands, don't assume the relationships aren't worth pursuing.
by
Jamie Lynne Burgess
It's part of our collective lore that stepsiblings are out to get you, that they'll take your glass slipper and try to run off with your prince.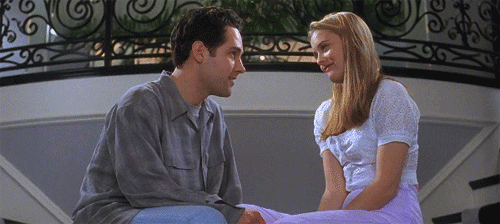 At the other extreme, you'll find Cher and Josh from "Clueless": two (ex) stepsiblings who fall in love.
With my own stepsiblings, neither of these stories hold true. There is always nuance and middle ground. We've never been the Brady Bunch, but we're not a total mess, either. It takes some work to keep us all together, and it's work that we continue to do willingly because our family relationships matter to us.
We also had the luxury of growing up together. But as our parents divorce later in life, many young adults are dealing with the idea of a stepfamily for the first time, and it can be overwhelming.
But there are some simple things you can do to get ahead of any issues that might arise.
Coming to terms with a new dynamic
Of course, stepfamilies are complicated: they represent a finality in the loss of your parents' relationship to each other.
Even if that loss isn't recent — for example, if the divorce happened many years before — accepting a new stepfamily can renew that feeling of loss or emphasize it, according to the American Psychological Association, and it can have unexpected psychological effects.
In 2011, 42 percent of Americans had at least one steprelative, and with the rise of "gray" divorces, adult stepfamilies are even more prevalent.
As stepfamilies become more common in America, embracing and welcoming new members of the family is important for maintaining harmony and reducing anxiety around family events.
When it comes to having stepsiblings, you have a great opportunity to connect with people you wouldn't otherwise get to know. If you so choose, you can think of it as a widening of your inner circle of relationships.
You might think that, as an adult, you have little to gain by working at new relationships you didn't ask for. Jean Lipman-Blumen, co-author of the book "Making Adult Stepfamilies Work: Strategies for the Whole Family When a Parent Marries Later in Life," sees your adulthood as an advantage. As a child, you might not have been able to deliberately and carefully cultivate these ties. In adulthood, however, you have the capacity to foster relationships that can become deep and valuable over the course of your life.
Taking a position of leadership
We often expect our parents to guide us through times of uncertainty. In this situation, don't expect your parents to initiate the process toward family harmony and closeness. They are likely already worried about whether or not the two families will get along, and it can be a source of stress.
You remove that burden when you reach out to your stepfamily as an adult.
---
"Take the initiative," Lipman-Blumen said. "There's nothing to be gained by having distant, frosty, negative or non-existent relationships, and there's everything to be gained by creating connections."
By reaching out to your new stepsiblings, "you are demonstrating to your parent and your new stepparent that you have a bigness and a quality of character, that you have emotional bandwidth."
Starting a new chapter
If you already have siblings, bringing them together first can make the process easier. This is especially true if they are still unmarried, before they are dealing with family dynamics or in-laws of their own.
Talk about the ways in which you can be inclusive as you move into this new chapter in your lives by seeking their input, and "really get them to collude with you to see it as an adventure," Lipman-Blumen said.
Focus on areas of mutuality — even if they're very small, or if they only apply to a smaller subgroup of the family. Talk about the ways you can become a "real family," which Lipman-Blumen described as being open to each other, helping each other and accepting each other as true siblings.
When you enter each other's lives as adults, of course, you don't share the same upbringing or family memories, and it can be difficult to imagine accepting this change. Offerings of friendship are ultimately selfless tasks that require keeping your parent's interest at heart.
Maintaining your relationship with your parent
It's important to remember that you're not the only one who's nervous about entering into a new family dynamic. Your parent likely has reservations and worries of their own.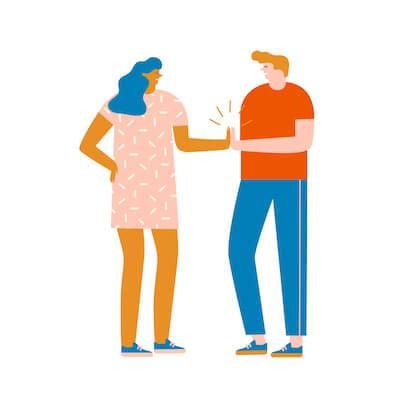 If you are concerned about the ways remarriage will affect your relationship with your parent, accepting your new stepfamily is more likely to strengthen your relationship than damage it, Lipman-Blumen said.
"Particularly when people are not expecting you to do something, they will respond naturally, so if you reach out a hand in friendship and familial affection and understanding, my guess is they'll reach back," she said.
On the other hand, setting up a negative relationship to your stepfamily will ultimately mean backlash for your parent, putting stress on them, their new marriage and your other family relationships.
Growing your relationship with your stepparent
Put yourself in a new stepparent's shoes: likely, you just want acceptance from your spouse's children, so you can move forward in your life with them.
Enlisting your stepparent's help in creating a relationship with your new stepsiblings will likely be well-received.
You don't need to wait until holiday time to make this move, either. Holidays are already complicated and fraught. Instead, reach out when it's not an obligation to show that you're truly invested.
Invitations, even if rebuffed, show you care. Lipman-Blumen suggested continuing to extend those reaches of friendship even if they aren't accepted at first, because they ultimately benefit the family dynamic. This doesn't mean putting yourself in toxic situations, but it does mean continuing to show compassion as your family evolves.
Knowing your values
If you value family harmony, you have a lot to gain by being the person who consistently includes, remembers and otherwise cares for your stepsiblings. And if you value your relationship with your parent, showing this care is how you, by proxy, show your acceptance for their new marriage, and ease their anxiety.
It can feel like a lot of responsibility to step into this leadership role for your family, but there is a lot to be gained by having warm, close relationships to the people in your life.
For better or worse, we're adults, and that means stepping into a new role in your family with grace and dignity. It might not be easy, but there are many good reasons to expand your circle and welcome new people into your life. You don't have to be blood to be family.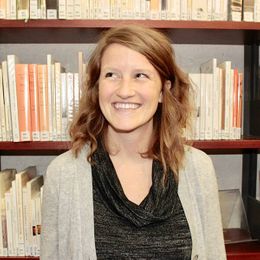 Jamie Lynne Burgess
is a writer who is fascinated by how places shape culture. Get in touch on Twitter @jamburgess or Instagram @jamielynneburgess.