How to Build a Work-Friendly Twitter Persona
These days, there's no need for two accounts.
by
Kyndall Cunningham
September 30, 2019
|
Work
Compared to more personal social media platforms like Facebook and Instagram, Twitter can feel especially overwhelming.
Between political discourse, memes and celebrity beefs, it can be hard to know what content to engage with and what to ignore when you're trying to keep your presence safe for work.
Keeping your Twitter profile strictly professional might seem like a safe bet. But solely posting about work stuff can appear robotic and dull. Besides, we all want to show a bit of our personality online and make our social media presence unique.
But the balance between posting personal and professional content on Twitter can be hard to manage.
Journalists like me typically have just one account for posting their work, commenting on news and tweeting casually. In the world of entertainment and pop culture journalism, posts can even veer into the explicit. But if you're in a non-creative field, you might want to be more careful.
It's OK to have just one account
Learning to balance the personal and work aspects of your life on social media is better than creating an anonymous or separate account, says content marketing consultant Brian Honigman. Internet and work culture has shifted to accommodate that in recent years.
"In most cases, it doesn't make sense to have a separate Twitter account for your personal and professional life as it's more work than it's worth," Honigman said.
---
"It's a lot of effort to maintain a social media account in a meaningful way, so it's a smarter investment to share your full self on Twitter in one place."
As much as work can consume our lives, it's not the only thing you think about or engage with. So it's perfectly acceptable to share your interests outside of work as long as they are appropriate.
"While you wouldn't want to share inappropriate jokes from this account, most people expect to see a mix of topics and interests expressed on a person's Twitter as everyone has multiple sides to them," Honigman said.
"I tend to share select moments from my life outside of work like my opinion on a news article or frustrations I'm having, as it helps people connect with me beyond my job title."
What to think about before Tweeting
Sharing your political beliefs on Twitter mostly depends on your position at your company and where you're employed. If the organization you work for has a specific political or religious affiliation, you're probably safe remarking on topics from that particular angle. However, there's always the possibility of offending someone, either inside or outside of your workplace.
Check with your HR department to see what your company's social media policy is, if there is one at all.
"I'm happy to share my political beliefs on social media as I'm self-employed and don't have the same level of scrutiny over what I'm putting out there," Honigman said. "However, if you're a full-time leader in the workplace or part of a more regulated industry, I'd be far more cautious."
You don't want to act as a representative of your organization's political beliefs, or create an awkward  divide between you and coworkers. That can actually limit your career trajectory.
But if you're in a creative field, like fashion or architecture, you might have a bit more room to share.
[ICYMI: Spent a Decade Online? Time to Do Some Cleaning Up]
Being yourself can work in your favor
Feel free to use all the GIFs and memes you want in your tweets, whenever appropriate. India Kushner, a social media and marketing consultant, says it's totally fine to showcase your sense of humor.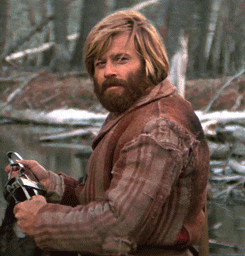 "Not only (do GIFs) add humor and lightness to your professional and personal life, but it's a good way to create audience engagement," Kushner said.
Honigman uses GIFs as replies to conversations, "typically with people I already have a rapport with," he said.
"There are other professionals that use them multiple times a day. There's no one way to use them, other than to be thoughtful just as you would with anything you're sharing publicly."
Social media was designed for self-expression. Creative features can enhance your online image no matter what you do, so use them to your advantage.
Adding some personal flair to your profile and showcasing your interests outside of work make you more approachable for future job opportunities and connections.
"The best thing about Twitter is that there's a wealth of information that you can use to your advantage if you use it right," Kushner said. "Get creative and have fun with it."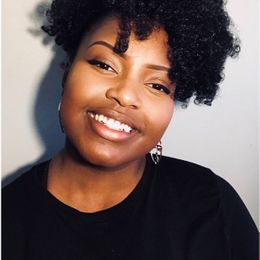 Kyndall Cunningham
is a freelance writer from Baltimore. She writes on a range of topics including film and television.