Rather Than Your 'Real' Self, Be Your Best Self
by
Katie Moritz
Bear with me while I get a little deep: Who is the real you?
No, seriously, it's a valid question: Is the real you the person you are today—all posturing aside—or is it the person you aspire to be—the best self you're working to carve out from the proverbial block of marble each day?
If your gut reaction is to go with the former, you're not alone. University of California Berkeley researchers found that the vast majority of people they surveyed—70 percent—thought that in order to feel a romantic relationship is authentic they need to feel free to be themselves as they are today, rather than their ideal selves.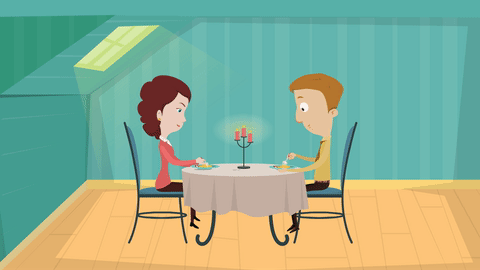 But when the researchers investigated a little deeper they found the opposite is actually true. Taking a closer look they learned that feelings of authenticity in a relationship come from our ability within that relationship to be that ideal person we want to be. Ironically, the relationships that inspired partners to be better versions of themselves—rather than their "true" selves—felt more real.
'You make me want to be a better person'
Researchers Muping Gan and Serena Chen talked with hundreds of people about their relationships, which varied in length from fairly new to decades-long. These lovebirds were asked to write about the way they see themselves today and the people they'd someday like to be. They also answered questions about their behavior in their relationships.
The results suggest that being a better you in your relationship will make for the most real-feeling one—a little counter-intuitive at first blush.
The folks whose behavior in a relationship matched closely with their aspirational selves reported feeling that their relationships were more authentic. On the other hand, people acting in ways that matched up with how they saw their present-day selves didn't correlate with feelings of relationship authenticity.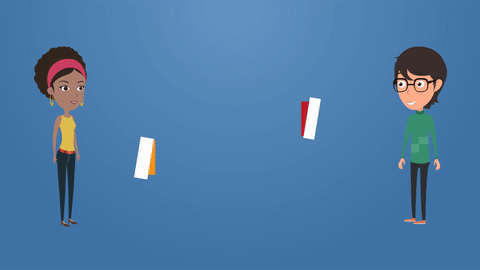 In other words, the ability to be yourself in a relationship isn't a silver bullet for relationship success. Finding someone who makes you feel like you—but better—is the ideal. Most of us want to feel supported and encouraged to grow and improve every day. When you find that in someone you love, it's liable to feel like the real thing everyone's always talking about.
On the flipside, having this kind of authentic relationship will encourage you to keep becoming the person you want to be. It's a positive cycle of improvement.
The 'Michelangelo phenomenon'
Going back to the sculpture metaphor I threw in earlier, this new theory about relationships is tied closely to an existing one: that of the "Michelangelo phenomenon." It refers to the benefit of being in a relationship with someone who already embodies the ideals you aspire to—being around them will inspire you to continue chipping away at barriers to being your best self, just like the artist Michelangelo chipping away rock to find the beautiful figure inside.
If Gan and Chen's new findings are true, not only will being with someone who inspires you encourage you to be better yourself, it will also help you feel like you're living a more authentic life.
What else can make your relationship stronger? Check out these insights:
Does Traveling With the One You Love Make for a Better Relationship?
Want Your Relationship to Work? Stop Creeping on Them on Facebook
Could 'Living Apart Together' Help Couples Thrive?
Want to Resolve Conflict at Home and Work? Think About the Future
Author

Katie Moritz
 was Rewire's senior editor from 2016-2019. She is a Pisces who enjoys thrift stores and pho. Follow her on Twitter @katecmoritz.