Traveling China: 5 Must-See Locations Along the Silk Road
by
Deidre Gomm
What country invented paper, gunpowder, alcohol, noodles and the compass? If you guessed China, give yourself a pat on the back.
The U.S. is quite interconnected with this incredibly storied and historic nation, yet how many of us have actually traveled there? With its ancient cities, musical mountains and caves full of art, this country should be near the top of any wanderluster's bucket list. Its unbelievably long and rich history, told in new PBS series "The Story of China," is something you need to experience to fully understand.
If you're dreaming of a trip to China but unsure where to start planning your itinerary, there's one route that hits all the highlights: the Silk Road.
What to see:
Terracotta Army
We begin our journey near Xi'an, the capital of Shaanxi Province and the start of the Silk Road. You might be familiar with the large Terracotta Army, since the tomb in which they wait at attention was found relatively recently—in 1974 it was discovered by farmers digging a well.
The tomb was commissioned by the first emperor of China so he would be prepared for the afterlife with an army of his own. Thousands of terracotta soldiers, chariots, and horses make up the contents of three vaults.
Labrang Monastery
Labrang Monastery is a Tibetan-style monastery founded in 1709 in the Chinese town of Xiàhé. The monastery has housed as many as 4,000 Buddhist monks at one time.
Noted for the tasty Tibetan food and expansive prayer wheel corridor, it is a great place to learn more about Buddhism. Just make sure to remove your hat and refrain from pointing and taking pictures once inside.
Mogao Caves
If you want to absorb a lot of culture and history in one fell swoop, this is the place to go. Also known as Thousand-Buddha Caves, the Mogao Caves are a gallery of Buddhist art spanning more than 1,000 years. The site is comprised of 492 preserved caves which contain wall paintings, sculptures and relics.
Echoing-Sand Mountain
In Dunhuang is the Echoing-Sand Mountain, known for the musical sounds it produces when the wind blows. There is a myth that an army was buried under the sands by a gust of wind, and they can be heard fighting under the sand to this day.
You can access the mountain on foot or by camel. Be sure to also check out the nearby Crescent Lake, a pleasant oasis that remarkably remains uncovered by the constantly moving sand.
Ancient city of Gaochang
In Gaochang, you can walk around the majestic ruins of an ancient abandoned city. Originally a garrison town for the Han Dynasty, it is now a well-preserved ruin. It was a key stop for travelers to get a food and along the Silk Road, making it a highly desirable area. Its desirability unfortunately made it contested territory, eventually leading to the abandonment of the city.
Know before you go:
• Many of these key spots are far apart and in the desert, so a travel guide or tour could be helpful.
• Pack gear that will protect you from the sun (hat, sunglasses, sunscreen, scarf) as well as comfortable walking shoes.
• Bring clothes to keep warm in case of chilly weather, such as jeans and a light jacket.
• Water, personal hygiene items, and small first aid kit are a must.
• There are a lot of beautiful temples along the way which may have varying dress protocols. A good rule of thumb is to wear pants or long skirts, and shirts with sleeves.
• Check out our list of the hottest travel tips fresh from this year's New York Times Travel Show.
Want to learn more about China and the Silk Road? Even if a trip abroad isn't in the cards right now, you can explore this expansive nation by watching "The Story of China" on PBS.org.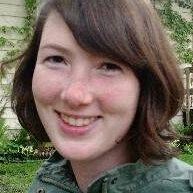 Deidre Gomm
 is originally from America's Dairyland and is currently settled in Minnesota's Twin Cities. At Twin Cities PBS she coordinates office necessities and has a knack for changing the toner. On a typical day you can find her biking around St. Paul, playing with her foster cats and scoping out new board games.