How to Pack Like a Pro for a Budget Airline
by
Aditi Shrikant
When I scroll through my Instagram feed and see that a college acquaintance is currently kissing dolphins in Cuba, the beauty of the image is overshadowed by this question: "How did she afford that?" And even more pressing: "How can I afford that?"   
Lucky for me and anyone else in my financial boat, there are a few airlines dedicated to those of us on a budget. However, with the low prices often come baggage limitations, making strategic packing a must. And some of us are better at that than others. Here are a few helpful hints to inspire you the next time you find yourself with a cheapo ticket and too many pairs of shoes.
Look up and double check carry-on dimensions 
We've all passed (or been part of) that tragic scene of a passenger unable to board their flight because their bag exceeds the size limit. To avoid this speed bump, alway check the carry-on size restrictions before leaving the house for the airport.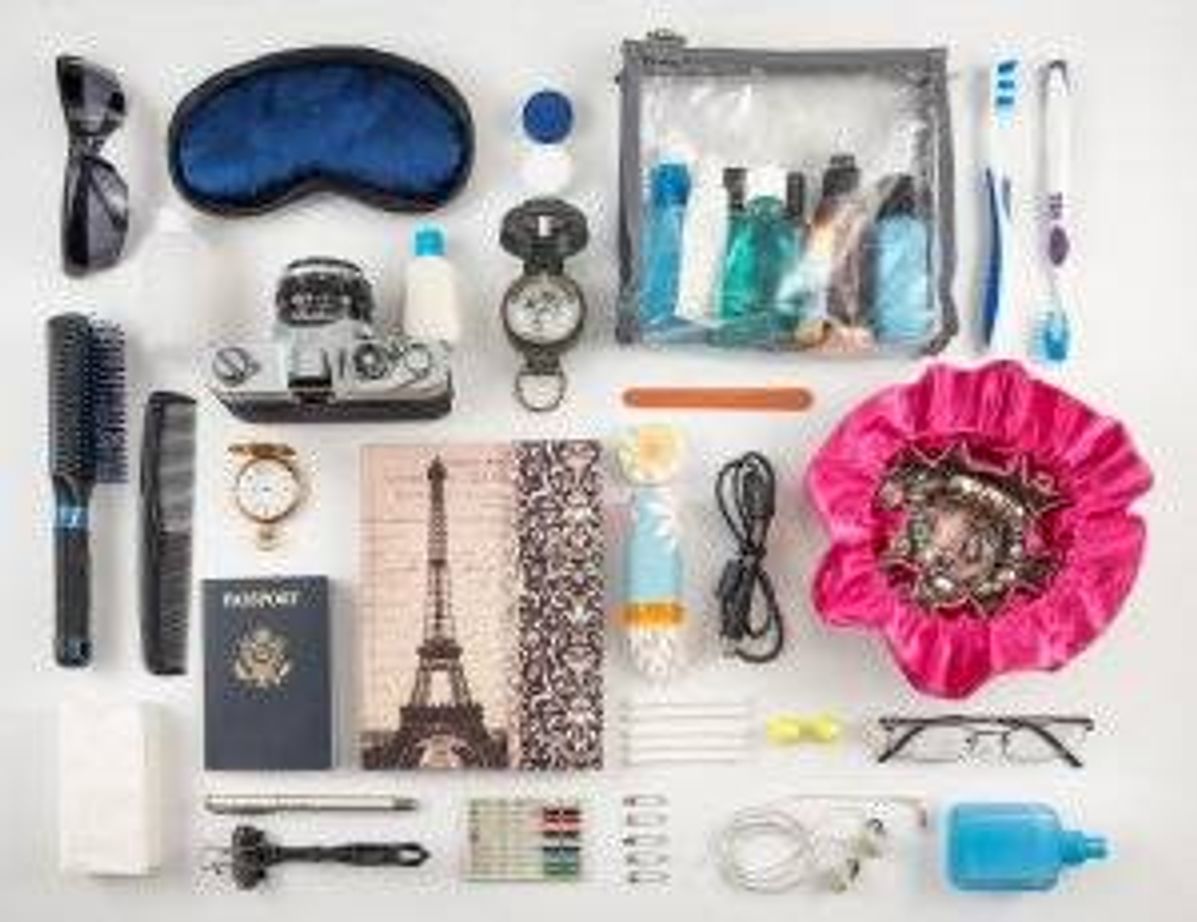 If you plan to fly the ultra-affordable Spirit Airlines, only one personal item is included with your ticket fare and its size cannot exceed 18 inches by 14 inches by 8 inches. This is roughly the size of a school backpack—not one of those gigantic "Eurotrip" ones. The classic Jansport or Herschel fit within these limits.
If your bag does exceed those dimensions, it will be considered a carry-on and you will be charged $35. Carry-ons can be a maximum of 22 inches by 18 inches by 10 inches. If you have anything larger, you will have to check it.  
Frontier, another budget airline, has a similar policy, where one personal item that is a maximum of 18 inches by 14 inches by 8 inches is included with the ticket price.  If your bag exceeds those dimensions, it will be considered a carry-on and you will be charged a fee. The same applies for checked bags.
Leave behind the nonessentials
Will Putzier, 25, travels anywhere from two to 12 times a year for his job as a financial consultant and said the most challenging part of packing for him is editing down exactly what he needs.  
Andrea Graziani, co-founder and chief marketing officer at DUFL, a tech company that offers travel services including luggage packing, said her customers sometimes pack things that will likely be available at their hotel.
For example, "the days of needing hair dryers have passed for the most part, with hotels supplying them in most rooms," Graziani said.  
Be realistic with yourself and how you're going to spend your time, too, whether you're traveling for work or pleasure.
"Speaking from my own experience, I tend to take workout clothes with the best of intentions to work out, but never do," Graziani said.  
Bring versatile items 
Once you've decided what you won't bring, be sure that what you do bring can work for a number of situations.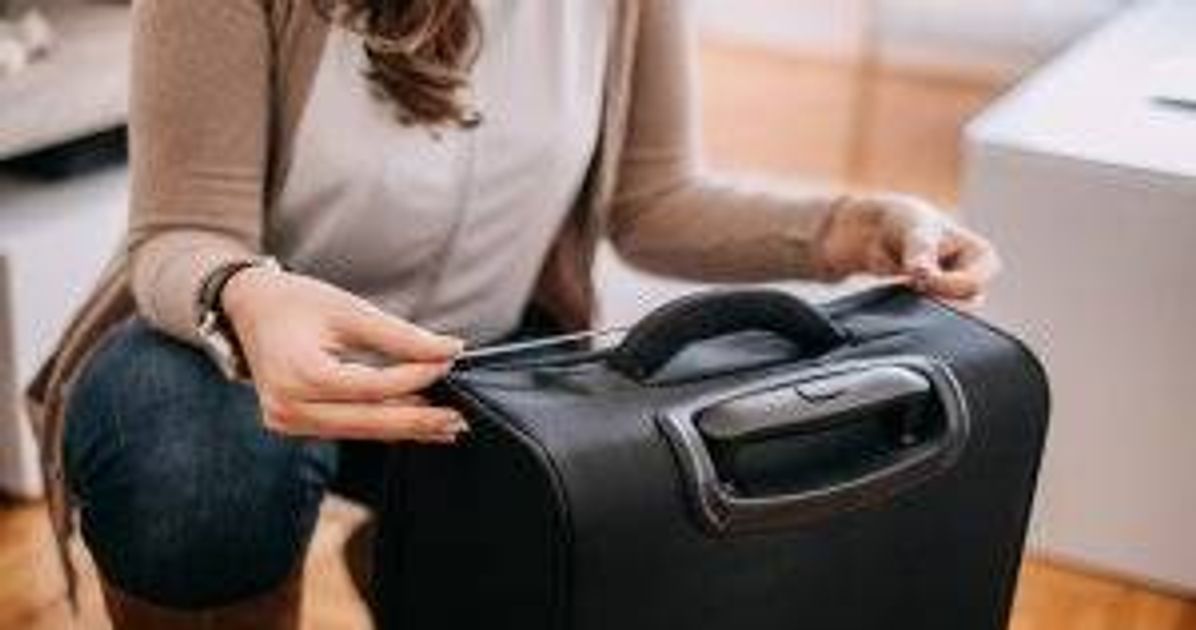 "When efficiency is key, try to take one basic blazer or pair of slacks or dress that goes with multiple accessories," Graziani said. "This way you can manage to have several different looks without taking everything in your closet."
Also limit your shoes to one or two pairs that match all your outfits, and one blazer that goes with everything and can double as a coat, if outerwear is needed.
Being strategic about your packing list takes a little more time, but it's well worth it to save some cash that could be spent on vacation activities or delicious food.
Transfer toiletries into smaller bottles 
Putzier said toiletries are the No. 1 thing he forgets, so he keeps smaller duplicates of his normal products in a separate, to-go kit. That way he never needs to think about packing shower supplies for a trip.
Rather than buying mini versions of toiletries at the store, he buys small bottles and fills them with his usual stuff.
"I dislike using pre-made travel size items because they are not usually the best products and are very expensive," he said. "Now I can use the same products I do at home without taking up the same amount of space."  
Find space in uncommon places 
Aside from rolling clothes, Graziani said DUFL frequently puts smaller items, such as workout tops, underwear or socks, inside of shoes. Also, remember to wear you bulkiest shoes on the plane to create more space in your bag for other items.  
Think about weight distribution
When packing, I have the habit of only considering what will fit, not what will be a comfortable to lug around an airport. To reduce the strain on your back, distribute the weight of your items effectively.
"We always load our suitcases with the heaviest items on the bottom," Graziani said. "This is really helpful in keeping your clothing items and toiletries from getting crushed under the weight of the bag.
"I'd also refrain from putting anything with hard edges or sharp corners near the back side of the bag so that they aren't pushing against you as you walk through the airport."   
Keep anything you may need in the airport or on the flight as accessible as possible. There is nothing worse than getting to the security check and having to fish for your I.D.
"Keep things like phone accessories, chargers and other electronics in one compartment, toiletries in another, or snacks, medicine and gum," Graziani said.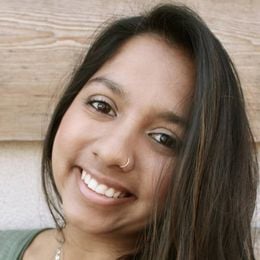 Aditi Shrikant
is a Brooklyn-based writer whose goals are to eliminate mansplainers along with the top sheet. You can follow her on Twitter @Aditi_Shrikant and Instagram @aditishrikant.