Top 10 Greatest Sesame Street Musical Moments
by
Maria Bartholdi
Face it-- it's been way too long since you've frolicked through the fields of your memory to revisit your favorite Sesame Street musical numbers. Luckily, I'm here to help. I pulled together this list of the Top 10 Greatest Sesame Street Musical Moments (in no particular order), based on a highly scientific process: picking my favorites. You're welcome!
1) Pinball Countdown
Everyone knows and loves this little gem! How cool this would be if it was a real-life mini golf course!! And what is pinball if not a game of mini-mini-golf? Did I just blow your mind?
2) Monster in the Mirror
It is impossible not to dance to this catchy number! But it also has the deeper message of being the change you'd like to see in the world. You can always count on Sesame Street to make you smile and think at the same time. Also included: double Grovers!
3) Feist sings "1, 2, 3, 4"
It's hard not to love this Feist ditty – especially when she sings it with a bunch of penguin and chicken puppets. Is there anything in life cuter than this video? No, no there is not. Not even Zooey Deschanel's hairstyles on New Girl.
4) The Batty Bat
This is a straight-up classic. The little bat back-up dancers are just too much. Too. Much. Also too much? The fact that you can see the bats' puppet strings. Adorable, am I right?
5) Cereal Girl
Here we have an adaptation of a Madonna mega-hit. The hair and styling on the puppets in this song is amazing. Even though cereal is on the "outs" with a lot of health-conscious parents these days, this tune will always be on the "ins" with me.
6) Imagine That
Sesame Street teaches kids to value their active imaginations. This song is all about celebrating fantasy, ingenuity, and inventiveness. Also, Ernie is able to defeat a dragon just by talking to it. Not even Beowulf could do that.
7) I Don't Want to Live on the Moon
Here's another superb Ernie hit about appreciating exactly where you are in time and space. It is beautiful, touching, and can still bring a tear to the eye – many years after it originally aired. Also great? It's meaningful if you're 5 years old, or 50.
8) New Way to Walk
The Pointer Sisters get a barnyard makeover in this catchy song. After watching this, you'll never wonder when it's okay to cross the street again! Special bonus: '80s hairstyles on pigs. Special bonus #2: the video is introduced by an Irish farmer in a rocking chair! Epic.
Destiny's Child covered this song many years later. It features Beyoncé in maybe the greatest hat ever…?
9) The Geometry of Circles – Philip Glass
This is a little different from the other videos on the list – and that's part of why it's amazing. Philip Glass composed this music for Sesame Street in 1979. Whoever had the crazy idea of combining geometry animation with Philip Glass music should be given some kind of international prize for cool ideas.
10) Capital "I"
Check out this awesome and totally weird song from Sesame Street's third season (1971-1972). Do you think this song has a deeper message about ego? Or perhaps it was a warning about the inevitable loneliness of constant interconnectivity. Or maybe it's just a super great song with flower child flair.
11) Bonus: Mr. Cellophane
Check out this brilliant bonus clip courtesy of The Muppet Show. Sure, it's not Sesame Street, but it still has Muppets and it still is incredible. This clip features the incomparable Ben Vereen performing Mr. Cellophane from the musical Chicago. There is also a special appearance by one of my favorite Muppets, Crazy Harry.
P.S. Did you know Ben Vereen is Usher's godfather? True story.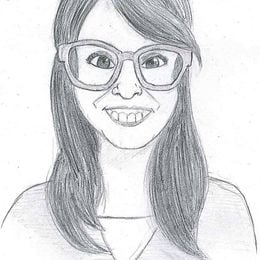 Maria Bartholdi
is a Minneapolis-based video producer. She's the proud recipient of 5 Upper Midwest Emmy Awards and loves telling emotional, inspiring, and visually stunning stories.