Spending Too Much Time With Your Partner? How to Fix It
by
Katie Moritz
It's easy to get swept up in dating someone new. Cozying up at home every single night can be awfully tempting, especially when it gets cold outside. But, after a few months, you might look around and realize your friends are nowhere to be found.
When this happens, it's vital to right the ship. Better yet, don't let it happen in the first place.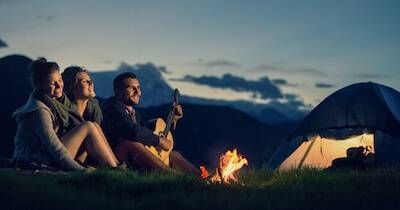 "It's important to have friends outside of your relationship because your partner cannot be 'all things' to you, even when you have a healthy, committed relationship," St. Louis-based therapist Julie Williamson said. "While your marriage or committed relationship may be the primary relationship in your life, friendships can offer outside perspective, especially if you and your partner are facing challenges in your relationship."
But, when habits with your partner are established, it can be hard to turn things around. How can you talk about the importance of having friends honestly without anyone's feelings being hurt?
Popping the bubble
Having relationships outside of your romantic one keeps you and your relationship healthy. But this no-brainer statement can become complicated when unhealthy—but very common—routines have already been established.
"Love can easily become a bubble," said Chelsea Leigh Trescott, breakup and life coach and host of  the podcast "Thank You Heartbreak." "That's just the nature of romance. In the beginning, we can turn someone into our world even accidentally.
---
"It happens with almost anything that is newly introduced into our life—we want to judge it, discover it and, if we like it, we want to ensure that it isn't going anywhere. In relationships, this reaction is innocent and yet over time it can isolate us."
The first step is acknowledging that the two of you are becoming isolated. It's tricky when one of you notices first. Depending on your personalities and the dynamic of your relationship, bringing up the idea of seeing other people—even platonically—can feel like rejection at the offset. But, even though it might be tough, "it's important to communicate openly about the desire for change," said California-based clinical psychologist Carla Manly.
If you're the one broaching the subject, remind your partner that having outside relationships is "an asset to your own relationship," said Dallas-based therapist Melanie Ross Mills. Explain that this "isn't a rejection of spending time with (your partner), but rather taking steps to be emotionally healthy. And, make sure you explain that you hope they reach out to their friends and do the same," said Ohio-based dating coach David Bennett.
If you're the one listening, remember that "you both came into the relationship having previous bonds and friendships with those you enjoyed," she said. Reconnecting with those folks will only make you more complete as individuals and healthier as a pair.
"Give one another the freedom to make social plans without guilt, jealousy, feeling threatened, or getting your feelings hurt," Ross Mills said. "Have a mature conversation that allows you both to address your desires. Give one another permission to pursue and invest in friendships outside of the two of you without feeling left out."
Making little changes
Once you've talked through this with your partner, it's time to start making some changes. They can be small at first.
"After having honest discussions about the upside of making some small changes, the couple can begin to consciously make slow and gentle positive shifts," Manly said. "In the short run, the changes may feel disconcerting and unfamiliar, but in the long run, the partnership will grow and expand as a result of the more open and fluid dynamics."
Being intentional about the time you spend both with your partner and with your friends is key. Setting aside time when you're really connecting with your partner—rather than just sharing a space with them—will ensure that neither of you feel abandoned or rejected by time apart. When it comes to hanging out together, quality is much more important than quantity.
"Being intentional about scheduling time with your partner and your friends is important and helpful," Williamson said. "You could also consider scheduling time with other couples you enjoy or who you would like to get to know better."
Rekindling friendships
Anyone who struggles to stay in touch with lots of people at once has probably felt the shame of letting some friendships fall off the radar. If you're nervous about reaching back out to friends you maybe haven't seen in a while, approach conversations with them from a place of humility and honesty.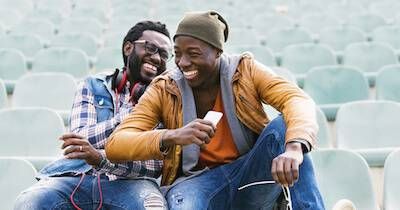 "Even if you haven't spoken to your friends in a while, they're waiting to hear from you, so reach out," Trescott said. "Be sincere. Tell them that without even realizing it, you let your relationship become your entire focus but you miss them and want to move in a better, healthier direction. Then ask if you can make a plan to see each other again.
"Sometimes the first step to survive starts with putting your pride to the side and admitting the place you've let yourself get to. Asking for help isn't needy or weak. It's human."
On the practical side, you're looking out for future you by making sure your friendships stay strong.
"Your other friends will be there for you even if your romantic relationship ends," Bennett said. "If you and your partner break up, and you've neglected your friendships, you'll have no supports in your life when you need it the most."
If you don't pop the bubble
Humans are inherently social animals. Continuing to look to your partner for all of your interpersonal needs is "likely to result (in) codependency, which is an unhealthy or toxic reliance on another person," Trescott said.
"What's so heartbreaking about this relationship dynamic is that what began as a choice to be with each other has now morphed into a dysfunctional, if not panicked, reliance on the other," she said. "The result is a bond that moves away from love and toward fear. Basically, we continue to choose each other because we're afraid we have no other options.
"We can avoid this by not letting love sidetrack us in the first place. Remember, we all come into a relationship with a life that, upon our meeting, was functioning just fine without our partner. It's important to not lose sight of the interests and dreams that existed prior to your significant other. ... Spending time on yourself will keep you centered and will act as a reminder that there are opportunities for you with or without love. This is the perspective you need in order for love to continue to feel like a choice."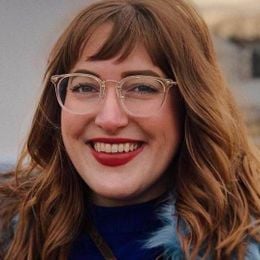 Katie Moritz
was Rewire's senior editor from 2016-2020. She is a Pisces who enjoys thrift stores and pho. Follow her on Twitter @katecmoritz.