4 Things You Can Do Today to Help Save the Environment
by
Marguerite Darlington
Life moves fast. It's complicated. Sometimes it feels like a huge achievement just to get your bills paid on time. And then someone's telling you you're supposed to add "Save the Environment" to your to-do list?
You don't have to collect rainwater or keep a compost bin under your sink to live a more environmentally friendly lifestyle. In fact, there are several small things that regular people can do in the course of a day that can have a positive effect on climate change: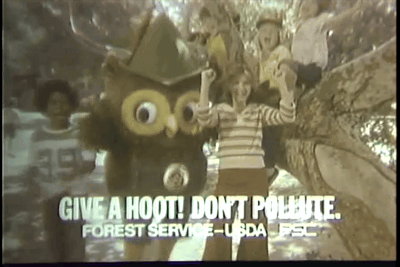 1. Buy a travel mug for your coffee: In 2011, Starbucks reported that it went through 4 billion disposable coffee cups a year. (Full disclosure, I was probably responsible for 365 of them.) If you buy a reusable travel mug, you'll reduce waste—and most coffee shops will give you a discount on your beverage as well.
2. Eat more fruits and vegetables: Yes, it's healthier for you, but it's also better for the environment. In fact, researchers at the University of Minnesota found that if current dietary trends toward refined sugar, refined fats and meat continue, we could see an 80 percent increase in carbon emissions by the year 2050. The more people who stick to a plant-based, vegetarian or pescatarian diet, the better chance we have of reducing these numbers.
3. Save seeds: One rapidly growing threat to our food supply is dwindling seed diversity. If you have your own vegetable garden, a plot in a community garden or an herb garden in your kitchen window, save a few seeds from your plants each year—it could have a hugely beneficial impact on our food supply down the road.
4. Make your home smart: New consumer products are hitting the market every day that can improve your home's use of energy, from big improvements like Tesla solar tiles to affordable devices that improve energy use in your home.
While world leaders debate the actions we should take as a society, the choices that each one of us makes in the course of our day can have a positive impact on our environment. You might not feel it in your air-conditioned home, but rising temperatures are threatening entire species of animals.
Do you have any tips for small changes you can make in your daily life to be more environmentally friendly? Share them in the comments below!
For more information, check out National Geographic's "Seven Things You Need to Know About Climate Change."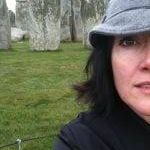 Marguerite Darlington
has worked in digital marketing and media since 1999, supporting brands like The New York Times, The University of Chicago Booth School of Business, The University of Wisconsin–Madison's Wisconsin School of Business, Jessica Simpson, ALDO Shoes and various independent entertainment properties. She joined Twin Cities Public Television as Rewire Director in June 2016.