Why I'm Tired of Hiding My Divorce
How do you start a difficult conversation you've avoided for years?
by
Marisa T. Cohen
"I'm not having a traditional wedding, because I already had one!"
I wanted to shout it at my fiancé's friend's wife as she pressed me about our wedding plans.
"Are you having a big wedding?" "Have you thought about your dress?" "Will you have a bridal shower?" "You must be so excited!"
I was not excited. In fact, the entire conversation made me uncomfortable. I knew she was attempting to form a connection with me and was showing genuine interest in my plans, but I had something to hide. I had a secret that I wasn't sure I was ready to share.
A wedding: I had been there, done that, and was opting not to do it (in the traditional sense) again.
I desperately wanted to tell her how daunting and uncomfortable the conversation made me feel, but knew she meant well. Instead, I nodded my head, and concocted a story about how I was opting for something non-traditional to go with my new Brooklyn persona. (I had decided that moving to Brooklyn to be closer to work would give me a "Brooklyn edge.")
My divorce made me feel like an outsider
I had been divorced nearly two-and-a-half years when I met the man who would become my current husband. Yes, I know it's not 1950; I'm not some divorce trailblazer. I certainly know that I won't be the last to end a marriage at a young age.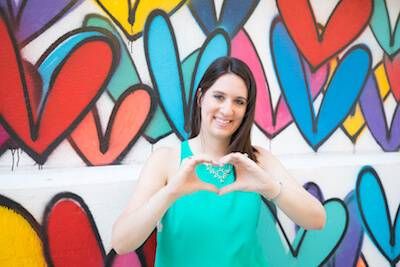 However, at the time, it was an albatross that hung from my neck, making me different from all of my friends and my then-boyfriend's friends.
I was one of the first from my small Queens high school to get married and one of the first to get divorced. In fact, my short-lived one-and-a-half-year marriage began and ended before many of my former schoolmates even got engaged.
Of course, this quick brush with "adult life" was all chronicled on social media.
It's amazing how quickly you can amass photos from one life event (and several pre-parties along the way). It's equally surprising how challenging it can be to wipe your photo albums and wall clear of any traces of your former life.
For me, it involved Facebook searches for my former partner's name, the date of our nuptials, and hunting for and removing keywords such as "wedding," "celebration" and "love." And just like that, my Facebook profile became devoid of all personality, character, positivity and hope. It became a timeline of check-ins to local bars and complaints about the amount of reading I had to complete for grad school.
[ICYMI: How to Have a Healthy Divorce in Your 20s and 30s]
The internet never forgets
Approximately an hour after the social media slash-and-burn, while relishing the fact that I had a fresh start, a high school friend messaged to let me know another woman emailed her to find out what was going on with me. This woman had noticed the absence of wedding photos and my new solo profile picture update.
It was at that moment that I realized I was never going to completely free myself from my former life.
It was also that moment when the friend purge began. At that point I felt no one could be trusted; no one was an ally. I created an island for myself, one guarded by my fear and insecurities, far away from anyone who knew me as a married woman. It was lonely, but it felt secure, and at the time security was what I needed.
I slowly carved out a new life for myself. I completed school, began a career, and even changed the focus of my academic research from education to relationships (yes, any psychoanalyst would have a field day with that one). I expanded my social circle, joined clubs and Meetup groups, and began to online date. I filled my calendar and allowed for little to no downtime. Having a background in psychology, I assured myself that I wasn't just burying my feelings or shortchanging the grieving process, but rather taking the "bull by the horns" and living life.
Hiding a part of myself
When I started to date my current husband, I opened up about my past early on. I felt that he needed to be aware of my insecurities and triggers. Plus, open and honest communication is very important in any relationship.
But while he and his family knew about my divorce, I asked him not to mention it to any of his friends. We were still a new couple and I knew that, while divorce is no longer as stigmatized as it was before, lots of people still believe it's something that happens to other people, or is the result of having married too young or too carelessly.
I didn't need that hanging over my head and potentially influencing my new boyfriend's feelings about me (this was my own construction of reality, not his). So, we hid it. Well, we didn't actually hide it, but we never shared it.
I remember the queasy feeling I had one night when one of his friend's wives told a story about someone in a failing marriage, one that all of her friends knew was bound to end.
"Can you believe it? How could they not have seen it coming?" she asked incredulously. "I don't know," I squeaked out. I continued to nod in agreement and willed the conversation to change tracks.
Finding a way to talk about the past
As I've gotten more comfortable with myself and my past, I've gotten less comfortable with hiding it.
With close friends I met later in life, I've spoken about college boyfriends and of course about my life with my current husband. Not that anyone is doing the math, but it's as if a good four-year chunk is just missing from my life, and I am somehow reborn in 2012. Truth be told, it does sometimes feel that way.
I feel as if a big piece of me, a piece that has shaped my development and my outlook on love and life, is missing from my narrative. And I'm robbing my partner and friends of the honest and open communication I value in them.
So, I find myself itching for people to bring it up. To this day, some of my best friends still don't know this is my second go at love and marriage, and I don't know the right way to bring it up myself.
People do know about my ex. I have mentioned him when talking about heartbreak, and past love, but never as someone I was married to. I guess I never felt ready for the sympathetic head tilts and line of questioning that often comes along with the word "divorce." Plus, I never quite knew how to answer "How come you never shared this with me before?"
But a lot has changed over the last few years. Rather than viewing my past as a failed love story, or a book that has now been closed, I finally see it for what it is. It was a rocky chapter, a challenging beginning to understanding and finding love, and to living the life I now feel I deserve.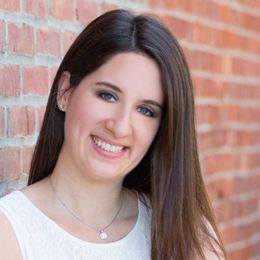 Marisa T. Cohen
Dr. Marisa T. Cohen is a relationship coach and researcher, and teaches college-level psychology courses. She is the author of "From First Kiss to Forever: A Scientific Approach to Love," a book that relates relationship science research to real relationship issues confronted by couples. She is also the author of "Finding Love: The Scientific Take," a Psychology Today blog and "Love Lessons," a Long Island Weekly newspaper column. For more information about Dr. Cohen and her work, please visit www.marisatcohen.com.