How to Talk to Your Parents About Coronavirus, With Tips From a Millennial Pastor
Do a little talking and a lot of listening.
by
Gretchen Brown
This article is part of Rewire's Coronavirus: Information You Can Use series.
Lindsay Conrad, 31, is used to writing letters.
As a pastor at First Presbyterian Church in Mankato, Minnesota, she goes through the church directory — about 300 members — each week, and sends a few people a note.
"I'm praying for you this week," she writes. "And I'm here if you need to chat."
This week, Conrad got a call from a church member who has not been able to leave their house for a long time. They were so excited to receive her note. To have that sweet moment of connection.
"And that was before all of this started to go down," Conrad said. "It's just what we do. There is so much of it that is so much a natural rhythm of the church."
When she says "this," she means COVID-19, the virus first confirmed in the U.S. in January, and in Minnesota on March 6. Since then, the situation has changed rapidly.
On Monday, Minnesota Governor Tim Walz closed all bars, restaurants and gyms. And on Tuesday, Conrad and the church session, or board, made that same decision, effectively shutting down in-person operations at First Presbyterian.
So how do you tell a church — one that's a social center for members of its community — that things need to be a little different for the time being?
For Conrad, communicating with folks across generations — some much younger than her, and some much older — means continuing a connection that's always been there. It means a commitment to keeping up traditions, and getting creative when need be.
Pastors aren't the only people who are having these conversations. Many folks are figuring out how to have conversations with their loved ones about the coronavirus and what it means for daily life.
[ICYMI: Why Intergenerational Relationships are Good for You]
Don't drop the connection
Amy struggled to convince her dad to cancel a trip to Florida.
"I feel like, at the time, he still had the mindset that there was no way it could actually affect him, or our family," she said.
"That it was just something we would hear about."
Her parents, 69 and 67, are healthy. But both are in an age group that is at higher risk for severe illness from the coronavirus.
Amy and her siblings worried that traveling could put both of their parents at risk. She asked that we omit her last name for her privacy.
James, too, had to have a hard conversation with his folks, 66 and 64, about limiting social contact.
"I'm telling them their good health is not a reason to be out and about," he said.
His dad volunteers frequently, and his mom is a nurse. They want to help, he said, but he worries that their health is at risk. He also asked that we not share his last name.
---
"As we're all experiencing, it's hard to cut off completely. Habits both good and bad are hard to break," he said.
That's true for all generations. It's a conversation everyone needs to have — not one-way.
Much of the initial media coverage of COVID-19 focused on its impact on folks over 65. 
Media reports have shown packed beaches full of young spring breakers in Florida, despite government recommendations for "social distancing" for all age groups.
One of them, Brady Sluder, told CBS News: "If I get corona, I get corona. At the end of the day, I'm not gonna let it stop me from partying"
That's as a report issued Wednesday from the CDC indicated that nearly 40 percent of hospitalizations from COVID-19 were folks aged 20 to 54. In other words, young folks aren't just carriers.
White House Task Force Coordinator Deborah Birx said Tuesday that "millennials are the core group that will stop this virus."
[Read: When You Love Your Parents But Not Their Political Viewpoints]
Bridging the communication gap
Diane Pacom, professor emeritus of sociology and anthropology at the University of Ottawa in Canada, studies cultural sociology and the way generations relate to one another.
She says she sees an extreme communication gap between younger folks in their 20s, and their parents and grandparents in their 60s and 70s.
It's a gap that hasn't existed since at least the industrial revolution, widened by technology.
Translated to a global pandemic like this, the way that folks relate to the virus is going to be different. Younger people will be gathering information from the internet. Older people might be more prone to gathering info from television and other forms of mass media.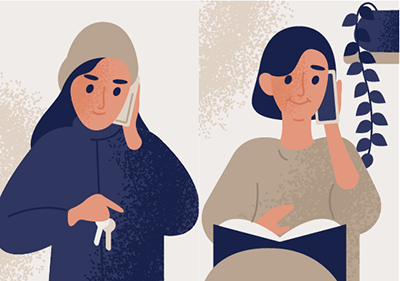 "So when it comes to transmitting knowledge, when it comes to transmitting values, it's way more difficult because these 'kids' live in a culture which is completely different than the one that their parents lived in," she said.
Different generations are, in essence, speaking different languages. Speaking to each other means becoming a generational translator of sorts.
For Conrad, it all comes down to making time for personal connections, and keeping up the ones she already has.
She's also doing a lot of listening, getting to the level of whoever she's speaking to, whether that's literally on the ground with the kiddos, or mentally.
"You have to earn the respect of people," she said.
"If you will not sit down and listen to their story and be a part of their life and acknowledge their existence and their experience, they don't want to be a part of yours. They have a story too that needs to be heard."
Listen and lean on the facts
Val Walker, a rehabilitation counselor, says it's important in situations like this to respond only after you've listened to your loved one's full thought. It should always be a two-way conversation.
"Try to stay open, rather than presume you are the expert," Walker said. "Try to stay fact-based and not give a pep talk, and try not to push and coax."
You might want to set up a formal meeting to talk about COVID-19 with your loved ones, either in person or via video chat, if you are social distancing.
And if you want to do any presenting, lean on the facts: use information from the CDC, your local public health offices, and other reputable science-based information.
Don't make it political.
"Be as objective as possible, clear and calm, just letting your loved ones know what the facts and figures are, the dangers and risks are," Walker said.
"Keep your emotions in check and be the messenger of important news, an advocate for wise, sensible, responsible action."
You might not come away from the conversation in total agreement. That's OK. As long as it was an open exchange, and all parties heard each other clearly, you've done the best you could do.
When you should have that conversation depends on how your family operates. Did your parents always have serious conversations after dinner? Then try for an after-dinner virtual chat.
Conrad, too, understands the importance of fitting in connection by keeping up with tradition.
She plans to livestream Sunday sermons and music on Facebook, hoping the music, and the message is soothing for folks.
The method for connection might change. But the connection won't.
"If you have cultivated that relationship with your elders, with your parents -- whoever that you love -- all of those other things get a little bit easier and there is always a way forward." she said.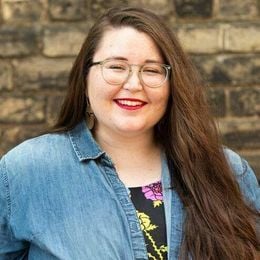 Gretchen Brown
is an editor for Rewire. She's into public media, music and really good coffee. Email her at
[email protected]
, or follow her on Twitter @gretch_brown.