4 Tips for Tackling Your Debt in the New Year
Debt can be stressful, but paying it doesn't have to be scary.
by
Gretchen Brown
December 30, 2019
|
Money
In 2020, some people will resolve to eat healthier. Some people will want to exercise more.
Others have money on their minds.
Out of all folks with financial new year's resolutions this year, 51 percent want to pay down debt, according to a new survey from Fidelity.
And that makes sense. Debt can be a major stressor, linked with depression, higher blood pressure and worse overall health.
If you're one of the many looking to tackle your debt in the new year, Rewire talked to the experts for tips on getting started:
Think about consolidating
More and more people in their 20s are using credit cards to pay for necessities of living their paychecks don't cover. And they can't always pay them down every month.
Enter: credit card debt consolidation companies, like Payoff, Upstart, SoFi and Tally. They advertise that they'll combine your credit card debt into one lower monthly payment with a lower interest rate.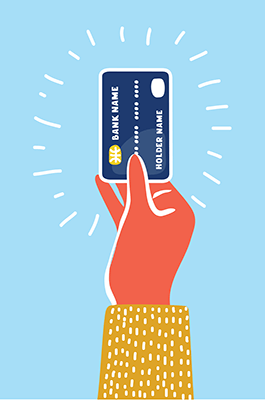 It's a tempting way to get out of debt. But whether they're right for you depends on your financial situation.
"For someone who has gotten or has a handle on their finances but may have fallen into circumstances, consolidating high-cost debt into a lower-cost solution is ideal," said Riley Adams, a licensed CPA who runs the financial blog Young and the Invested.
Another option: paying a company to help you negotiate a smaller balance to pay off. Or, you can negotiate with the credit card company yourself.
Read more here.
Consider your 401(k)
One in four Americans age 18 to 34 have made an early withdrawal from their 401(k), according to a new Merrill Lynch/Age Wave survey.
Rewire talked to Madison, who at 27 used the $5,000 in her 401(k) to pay rent and other bills, as well as her grad school tuition.
"I totally thought it was worth it at the time," said Madison, who asked to use a pseudonym for privacy. "We had to take out more student loans anyway, but at least $5,000 isn't $10,000."
The problem? Because 401(k) accounts are meant for retirement, you'll get penalized for withdrawing the money any time before age 59 and a half. Typically, the penalty is 10 percent of whatever you're withdrawing.
Like any income, you'll also get taxed on it. That amount depends on your tax bracket.
All that means the money you withdraw won't be as much as you think. It's good to think about whether that penalty is worth getting out of debt, or helping you avoid more.
Read more here.
Know that you're not alone
It's stressful to have debt breathing down your neck, but you're far from the only one.
That's especially the case if it's student debt.
Americans now owe a collective $1.56 trillion in student loans, which surpasses the nation's credit card debt by more than $521 billion. Eighty percent of working professionals consider student debt a "significant" or "very significant" stressor.
One of those borrowers is Kate Schultz. She's facing $120,000 in student debt, and her husband has student loans of his own to pay off.
"It is one of my biggest stressors," she said. "And makes me worry about being able to afford a house or having kids."
But there's good reason to think differently about your debt.
While credit card debt can be dangerous, some financial experts consider student loan debt "good debt" because of its low interest rates.
"We live in a society that blindly values being debt-free," said Anjali Pradhan, an investment coach.
"Certainly, there is bad debt, but this leads to many people feeling ashamed and burdened by student debt. Meanwhile, companies and government borrow money regularly just to grow and sometimes just to keep afloat, and that is normal practice."
Read more here.
Let go of shame about your debt
Often, debt can come with personal shame. You might be judging yourself for it. You might be worried to talk to your friends about it.
Katie Krimer, a licensed clinical social worker and therapist, says practicing self-compassion and mindfulness can help.
It's important to not ignore the debt, and accept that it exists. But know that you are not your debt, and that having it doesn't mean you're less of a person.
She says there's an advantage to owning up about your debt to your friends.
"My thought is that if you feel accepted by your closest friends, it could be helpful to share with them about your loans," Krimer said.
"You may find out that they actually understand your stress, that they have empathy for your experience, and they can be more mindful when it comes to spending and money in the friendship."
Read more here.
How do you deal with debt? Tell us in the comments.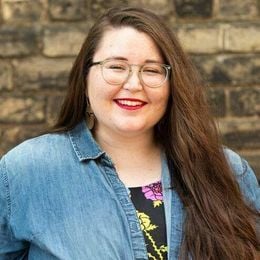 Gretchen Brown
is an editor for Rewire. She's into public media, music and really good coffee. Email her at
[email protected]
, or follow her on Twitter @gretch_brown.