8 Tips for Navigating Chaotic Thrift Stores 
Thrifting is good for the earth and your budget. But feeling overwhelmed keeps some people away.
by
Kelsey Yandura
We're thrifting more than ever, and for good reason.
According to thredUP's 2019 Resale Report, the resale market has grown 21 times faster than the retail apparel market over the past three years, with 18- to 37-year-olds leading the charge.
By 2028, the secondhand market is expected to be 1.5 times bigger than the fast fashion industry.
Why? Because thrifting is eco-friendly and budget-friendly. Plus, it can seriously up your wardrobe's uniqueness factor.
A treasure trove? Or cluttered chaos?
But, for some people, thrifting is an acquired skill. If you're used to browsing racks of neatly organized, brand-new clothes, or shopping only online, thrift stores can feel like an unwelcome explosion of styles, textures and patterns.
"For a long time, thrift stores felt pretty chaotic to me," said Jessica Olsen, a converted thrift store shopper who used to avoid them at all costs. "They just don't feel super organized… I got really overwhelmed really quickly."
Follow these tips to cut down on the chaos, so you can save money and the planet.
1. Don't go on the weekend
You may be tempted to use your lazy Saturday afternoon to score some sweet thrifting deals, but keep in mind that literally everyone else (and their grandmother) will have the same idea.
Most thrift store employees and shoppers recommend going on a weekday when the crowds will be smaller and you'll have a little more elbow room to navigate the racks.
2. Give yourself time, but not too much time
When it comes to thrift store trips, Amber Bartlett, the owner of online resale shop Western Wicker, recommends keeping an eye on the time.
"I can spend four hours scouring one thrift store," she said. "That can get exhausting. Instead, I try to do quick trips. I'll set aside an hour or so to look through what I can."
[ICYMI: What You Didn't Know About the Global Secondhand Clothing Industry]
3. Don't go hangry
Skip your lunch break and head to the thrift store? Maybe not. Pat Silva, a thrift store regular in Denver, says thrifting on an empty stomach or a full bladder can be a bit of a mood killer.
"You have to be in a sort of creative headspace when you're thrifting," he said. "You're using your imagination and envisioning potential. If you're distracted by feeling uncomfortable, you probably won't be as open to new things."
4. Have a loose goal in mind
One of the most anxiety-inducing parts of thrift store shopping? There is too much to look through.
"If I go in too broad, that gives me anxiety," Olsen said.
She explained that setting an intention for her visit helped calm any fashion FOMO she experienced.
"I would look for one type of thing — top or bottom, color or fabric or something like that. It really changed the game for me," she said. "I think it almost felt more like a puzzle to solve in that way, and that calmed me down."
5. But keep an open mind, too
While setting a goal is helpful, Bartlett warns not to get too picky.
"If I have a really specific item in my head, I miss a lot of the other items around me. Plus, I tend to feel defeated when I don't find it."
In other words, keep an open mind and try not to vividly imagine a specific plaid green knee-length skirt or black 1987 Harley Davidson T-shirt.
6. Brave the dressing room
The more germaphobic among us may try to skip the dressing room, but Bartlett recommends going for it.
"It really helps to see the clothes draped over a body. I always try on everything that I'm going to buy, regardless of if it's 10 sizes too big or small," she said. "Sometimes, I even try stuff on over my clothes — I'll just wear a tank top and leggings. Just stick with what makes you comfortable."
7. Don't forget about online resale stores
If thrift stores still feel overwhelming, but you don't want to give up on the prospect of secondhand clothing or wares, don't forget about online shops.
From eBay to Instagram, Poshmark to Depop, plenty of professional thrifters have curated collections of secondhand and vintage goods for shoppers to browse.
8. Be patient with the process
It's important to remember that thrifting isn't an exact science, and you won't strike gold every time.
"I think when people initially start, they just need to feel successful," Bartlett said. "It's easy to feel defeated if you leave with nothing, but thrifting is all about playing the long game. Keep trying, even if you start slow."
For Olsen, learning to love thrifting was a process.
"It took me probably the length of a year or two to do it on my own without being anxious," she said. "Now, I find something pretty much every time I go in."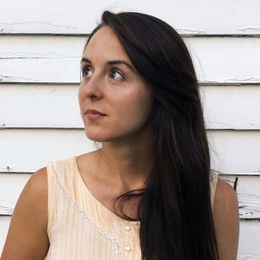 Kelsey Yandura
is a freelance writer, editor and journalist based out of wherever the nearest library is (usually Denver).