Can Tinder Improve Your Relationship With Yourself?
by
Alex Gaterud
There's a little frisson of excitement every time you open Tinder. It's as addictive as Candy Crush and as promising as a blind date, and each new face that pops up is a potential romance. It's no wonder that there are more than 1.6 billion Tinder profiles across the globe. Some have even turned Tinder swipes into a numbers game in the hope that the sheer volume of potential matches turns into success, whether that's a one-night stand or a coffee date or true love.
Or, as it turns out, your swiping habits might just be a way to make you feel better about yourself. New research from LendEdu, a student loan marketplace, indicates that most Tinder users aren't even using the app to find love. Instead, nearly half are using it as a form of "confidence-boosting procrastination," and more than 70 percent have never met up anyone from Tinder.
That's bad news for the 4 percent of users who use the app in the hopes of finding a relationship. Tinder is often referred to as a "hookup app," but LendEdu's research indicates otherwise—only 22 percent of respondents said they use the app in the hope of finding a quick hookup.
LendEdu surveyed thousands of college students between 2015 and 2017 to learn more about their use of Tinder, which is credited with reinventing how millennials meet each other, find partners and date. Roughly 80 percent of Tinder's users are millennials.
"If people are seeking a serious relationship, then they are most likely not going to use Tinder," LendEdu's Mike Brown said to the Daily Mail. In contrast, more than 66 percent of users of "traditional" online-dating services, like Match or OkCupid, said they had gone on at least one date with someone they met online. LendEdu's Tinder research indicates that less than a third of its users had ever met up with a match from the app.
When Tinder feels right
Even so, there are success stories that only could've come about as a result of a swipe. I have friends who met long-term partners on the app—one couple recently welcomed their first child. There are also the millions of users who successfully found a partner for a night or a few weeks.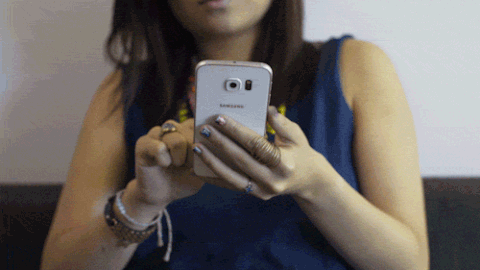 At its heart, though, is the idea that knowing someone likes you—or even that someone thinks you're attractive—is enough to put a spring in your step. Writer Hayley Benger described the start of her Tinder journey for Thought Catalog: "It started first as a rush of excitement every time I was matched with someone. I had low self-esteem a year ago and enjoyed the confidence boost of guys who I would think were out of my league actually swiped yes."
When Tinder helps you grow
Author Emily Witt's essay collection "Future Sex" explores free love, orgasmic meditation, polyamorous relationships and more, but one of her most arresting essays describes the evolution of online dating and how apps like Tinder can help users re-evaluate, or at least more clearly understand, what they're looking for in another person.
Witt wrote the essays as a way to untangle her own history with relationships and examine her thought processes. In an interview with Jezebel, she describes her history with Tinder:
"I realized that, so many times, I would go out with somebody and he would be a great guy, someone who checked all of the boxes in terms of accomplishment. And I would be mad at myself (for not being attracted to him) and asked, 'What's wrong with me? This guy is great.' I somehow never could acknowledge that I just didn't want to have sex with him. That should have been the first question I asked when I went into internet dating: 'Do I want to have sex with this person? When I look at him or encounter him, do I feel something in my body?'"
A key discovery through "Future Sex" is Witt's awareness of and growing attunement to her own desires, and using Tinder was part of the equation that helped unlock that knowledge. Through experience, we gain insight and discover our boundaries—a fact that applied even to the act of finding dates online. Witt's research uncovered how dating-site developers learned to create "clean, well-lighted spaces" to appeal to female users and make them feel safe in an online environment. It was that exploration and development that eventually led to apps like Tinder, where women and men alike feel safe in expressing their sexuality or desire for a relationship.
When Tinder is just wrong
Of course, when a "hookup app" is involved, it doesn't always end well. After a streak of one-night stands and quick encounters, Thought Catalog's Hayley Benger comes to a resolution:
---
"I will no longer allow myself to be a void filler. I have constantly been okay with being an option with men. I used to think whatever I could get from them was as good as I could do. I was a void filler until they found something better because I allowed myself to be."
And, research suggests, conflicting interests and intents causes a general sense of frustration with the app as a whole. Four researchers, led by Gareth Tyson at Queen Mary University of London, examined Tinder behaviors by surveying users and creating profiles to discover that men and women are looking for fundamentally different things when using the app.
The researchers discovered that men look for one-night stands and casual dating far more than women, who prefer looking at profiles and chatting on the app. That pattern couples with the platform's lack of personality-matching questionnaires (à la OkCupid) to create a mismatch and lack of clarity between users when it comes to their intentions.
Perhaps more importantly, men and women use dramatically different strategies when evaluating a Tinder match. Almost all women—91 percent—reported they only liked profiles they were attracted to, compared to 72 percent of men.
By comparison, 35 percent of men said they "casually like most profiles" compared to 0 percent of women. The end result of these differing goals was a growing sense of frustration over time.
So, is there a perfect amount of time to spend on Tinder? Can users get a short-acting boost of confidence that eventually develops into a greater understanding of their personal desires and attractions without spilling over into boredom and frustration? I guess it all depends on the person—but if you're there for love, it's probably better to start on OkCupid.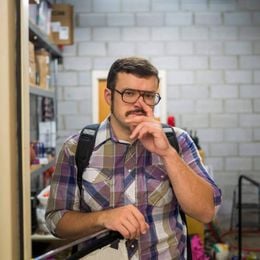 Alex Gaterud
is a Minneapolis-based writer and editor. As of 2016, the three most important things in his life are Bruce Springsteen, Sour Patch Kids and playing the drums.