Is it Time to Quit Your Job?
by
Natalie Maggiore
One of the most commonly lamented stereotypes about millennials is that they're not afraid to change jobs, to leave and explore other opportunities, departing from the trend of previous generations to remain loyal to a company for life. Forbes reported that some millennials stay at jobs for less than two years, and that others garner a resume of up to five jobs by the age of 35.
Why? Today, we exist in an infinite universe of websites like LinkedIn and Facebook offering job postings, networking opportunities and career tips by the minute. All of this plus our political and social landscapes have contributed to the idea that millennials, and anyone, can and will look for opportunities that are bigger and better.
But whether you're a risk-taking millennial or not, changing jobs can be a challenge and a tough decision. Searching, interviewing, moving around—it's all a lot of work. So how do you know when it's the right time to make the big move?
Are you satisfied?
"It's not work if you love what you do." We hear that a lot. It starts when we enter college and begin to hone in on what career path we might want to travel down, and it doesn't stop.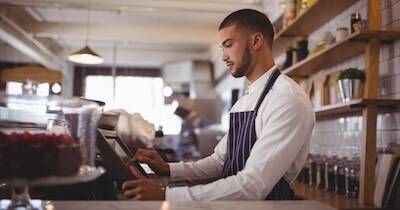 It seems like a romanticized idea of the working world to some. We can lose our purpose behind numbers and budgets, focusing on what jobs will best secure us the life we want outside the confines of our cubicles and offices. Sometimes we do what's easy, going along with what we already know we can do.
But it might be time to ask yourself some questions. Is what you're doing making you feel good? It is making you happy? Is what you're creating or putting out into the world something you're proud of? Do you like it? Do you have good coworkers and bosses that foster positive work relationships?
If your answers are "no," maybe it's time to consider a change. No one can feel happy every minute of every day at work, but if we let our work compromise our emotional and mental health, then we lose a large part of why we work in the first place—to have a good life.
Are you growing?
One of the most important parts of your career is the opportunity to grow and learn. Becoming complacent in our jobs—ceasing to be challenged—is often how we lose the emotional satisfaction mentioned above.
If you find that you're stuck in your job—either in your position with no room for upward movement, or that your workplace is no longer giving you opportunities to develop your craft and skills or change the world around you—it might be time to consider moving somewhere that offers more.
If you make the right choice, a job change can give you the chance to connect with new mentors or coworkers, fresh ideas and perspectives, room to experiment and more opportunities to advance.
Are you fed up?
When you get to your current job, do you immediately want to leave? And when you do leave, do you feel like you can't shake the bitter feeling of being at work all day? Is it a constant race for the weekend?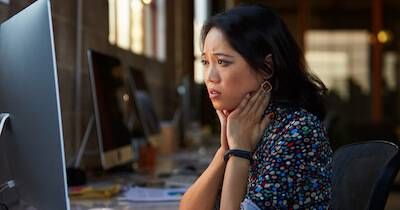 If you find that you can't rid yourself of your work problems, it might be time to change it up. We all want to talk about work. It takes up the majority of our adult lives.
But when we let our time at work spill too much into friend or family time, especially with a lot of negativity, we create predetermined ideas about how work will be tomorrow and the next day and the next without giving it a chance to change or get better, all while annoying the people around us.
If you answered yes to any of these questions, especially more than one, it's time to consider your options. Now it's time to ask yourself these questions: what's next, what do I want from my career and how can I get there?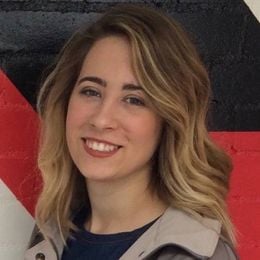 Natalie Maggiore
is a journalist and teacher living in Chicago, whose passions include aggressive hockey watching, a quality bowl of queso and learning about the infinite void that is outer space. Her writing mainly pertains to pop culture and entertainment, but she enjoys creating content pertaining to mental health, social service, human interests and nature. Follow her on Twitter @nataliem31 and Instagram @natmag31.