TikTok Is a Unique Mental Health Resource for Communities of Color
Only one in three African Americans who need mental health help receives it. Could mental health TikTok close the gap?
by
Shriya Bhattacharya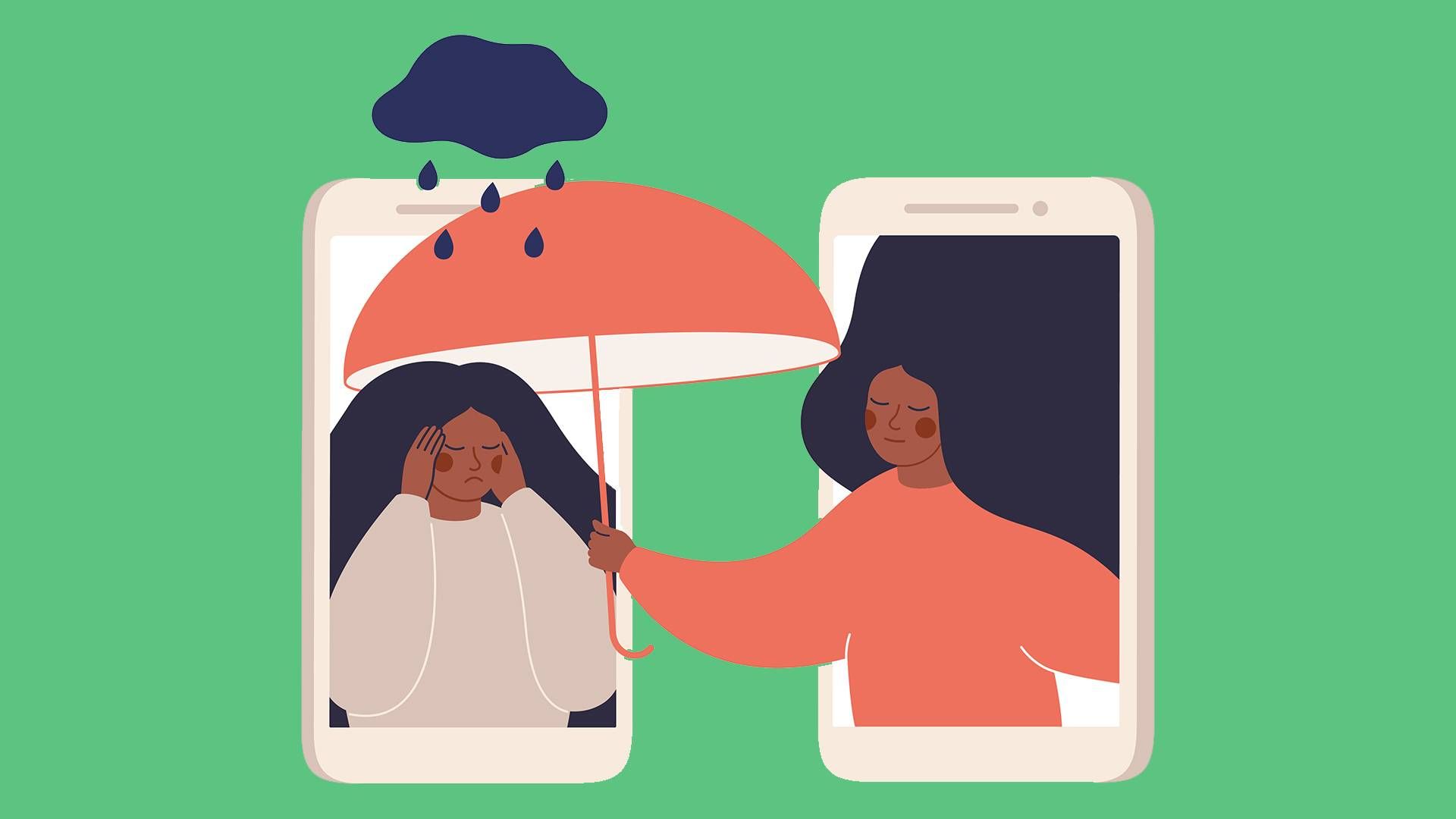 As one the most popular social media platforms today with 689 million monthly active users worldwide, TikTok has emerged as a platform for people to not only showcase their creativity through dance, fashion and music, but to also educate the masses on a variety of topics spanning healthcare, politics and more.
In particular, mental health content has surged in popularity, with therapists going viral via their 60-second videos focused on sharing advice and resources on areas like depression, anxiety and generational trauma.
Courtney Tracy, Ph.D., a California-based therapist with 1.6 million TikTok followers,  believes the app's boom in mental health is because of the platform's emphasis on authentic content.
"TikTok is really allowing people to show up and express their mental health issues," she said. "I see such a broad range of ages, ethnicities, races, of religious backgrounds — it's all present there and everyone shows up in their humanness."
The rise of therapy TikTok has coincided with a particularly dark period in the United States, with the ongoing COVID-19 pandemic and the resurgence of Black Lives Matter protests after displays of racial injustice.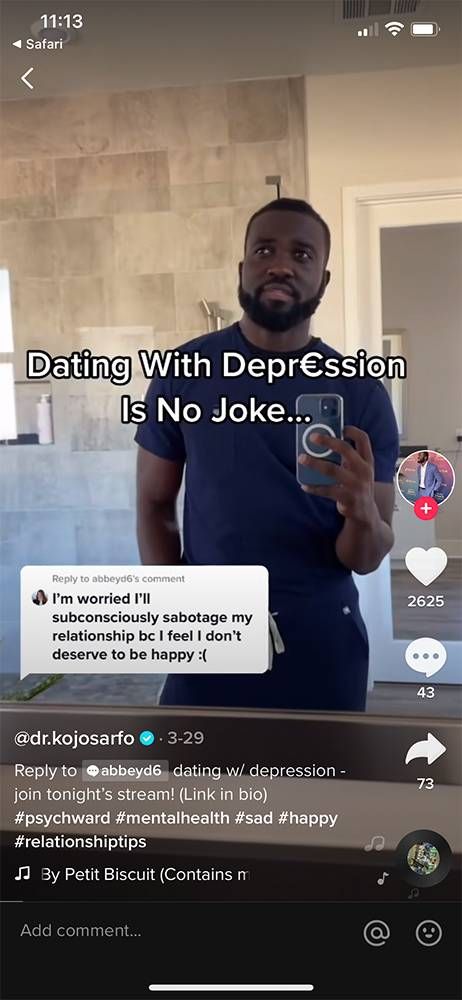 This has exacerbated mental health concerns among communities of color, who find it more difficult to seek professional help because of deeply rooted mental health stigmas and a lack of affordability and accessibility. According to the American Psychiatric Association, only one in three African Americans who need mental health help receives it. 
America's history of systemic racism and the current setup of the mental healthcare system contributes to this disadvantage as well, said Kojo Sarfo, Ph.D., — a Black therapist, also based in California, who has 1.3 million TikTok followers.
"The mental health system doesn't favor people of color, especially Black people," he said. 
Sarfo said TikTok users love following mental health professionals because they provide free advice and resources and "take away the shame from getting help."
Therapists who understand TikTok as a vital mental health resource for Black and brown communities actively create content to bridge that gap.
'Trauma has to be rethought'
Shani Tran, Ph.D., a Black therapist based in Minnesota with more than 236,000 followers on TikTok, often creates videos specifically for people of color. She covers topics such as "Triggers for Black men that can increase anxiety," to help followers understand if and when they need to see a therapist.
"Trauma has to be rethought because it's happening, and people don't even know that it's happening to them, especially Black people," Tran said in a recent interview with Minnesota CBS affiliate WCCO-TV.
Similarly, Sarfo covers topics such as Black women and ADHD.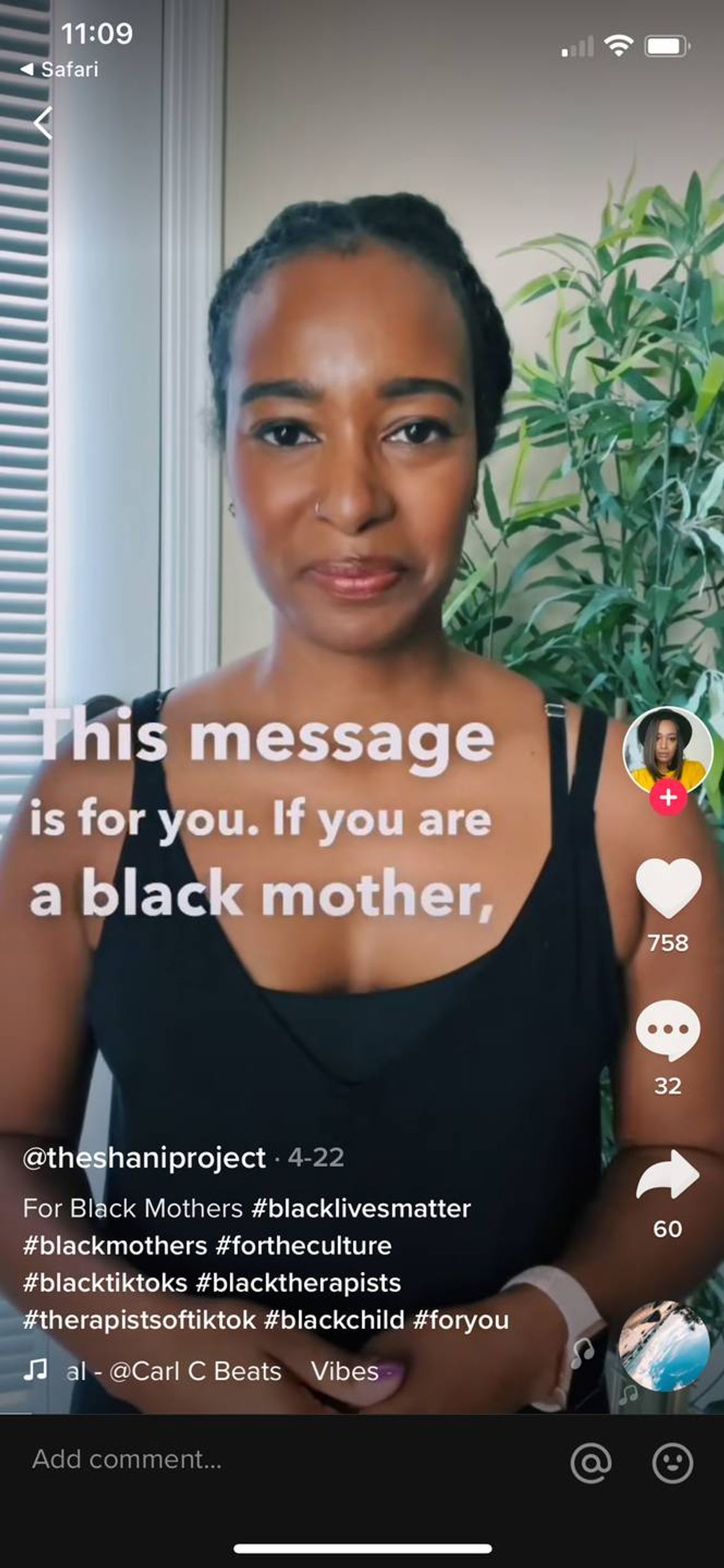 Tracy, who is known for her unconventional approach to mental health, said although people of color often have deep-rooted mental health stigmas, TikTok is changing their perception.
"TikTok really comes into play because they see therapists as more relatable and less scary. We're also giving information to folks of color for free — just giving the information helps people know if they're getting the adequate care we know is lacking in these populations," she said.
As one of the very few Black therapists on TikTok with a large audience, Sarfo believes his content resonates so much with minority communities because he showcases his personality and identity as a Black man and adds humor to the videos.
"I stand out because it's not a common thing for people of color to discuss mental health," he said.
"When I do reach somebody who is a person of color, the impact that I make is quite remarkable because they're not used to seeing somebody like themselves on the app."
A resource for everybody
Sarfo hopes one day he'll be able to pour money into communities of color that don't have proper access to mental health resources. In the meantime, he'll continue making videos that give free advice and resources and collaborate with other Black therapists like Shani Tran to curate a game plan for impacting people of color.
"There's so much to do but it's important for content to be for everybody — that's the best way for us to be seen," he said. 
Sarfo and Tracy said the app is not a substitute for therapy, but a chance to give people insight into their personalities, their practice and provide free resources to help them make informed decisions about if, when and who they should seek help from.
Both said they are acutely aware of the need for more content for and by people of color.
"Hopefully TikTok gives that additional boost to communities of color that there are therapists who are open to respecting others," Tracy said.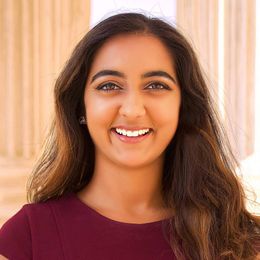 Shriya Bhattacharya
is an Indian American writer and journalist based in New York City. She is the youth editor at Brown Girl Magazine and has also written for Teen Vogue, Ms. Magazine, and other publications. Her reporting interests include youth activism, global health and South Asian culture.