Is TikTok the Future of Job Recruitment?
The video-sharing app is increasingly popular with employers searching for new talent.
by
Katherine McLaughlin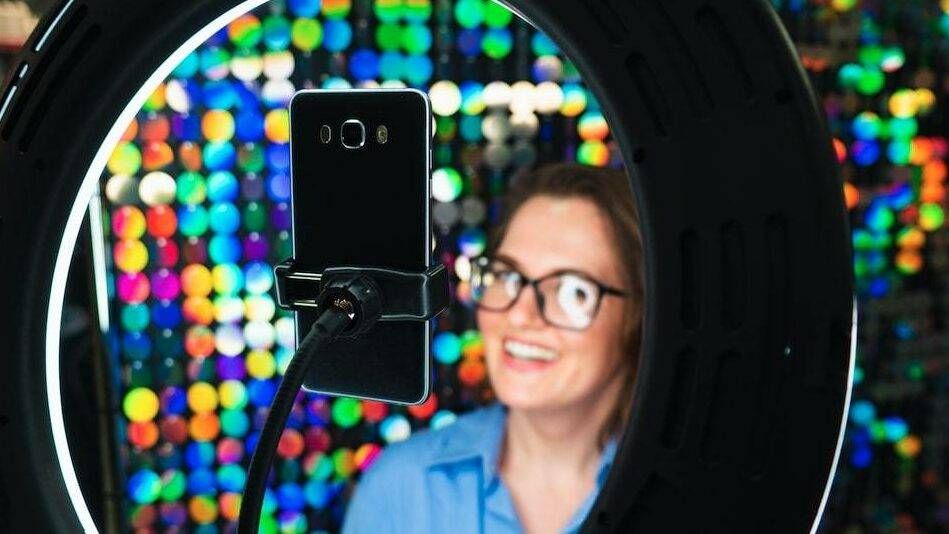 More than 400 young adults have applied to work at °1824, a content production company owned by Universal Music Group. The applicant pool is varied, creative and unique. I know this because I can look at every submission by simply scrolling through TikTok.
On Jan. 14, the team at °1824 promoted an open role at the company through a TikTok video, inviting viewers to apply. However, there was a twist: The hiring team would be recruiting strictly through the app, and candidates had to apply using the hashtag #1824Next with a video showcasing why they belonged on the team. 
Since the inception of social media, young adults have been told to be careful about what they share. Every post should be professional, respectful and pass the "grandma test" — if you can't show your nana, don't put it online. 
This advice is almost always given based on the idea that the wrong online appearance could cost a future job or opportunity, even one years away. 
While this remains true to some extent — respect and consideration still go a long way — the relationship between social media and the professional world is drastically changing. 
The internet is no longer hindering candidates from landing their dream jobs but helping them. A strong online presence is now an asset, not a liability. And those who look at social media in this way are beginning to have a leg up on others who don't. 
TikTok has steadily proved it has content for nearly every interest. In its 2020 trend report, the company highlighted the most popular content categories covering everything from lifestyle vlogs and comedy to video games, pets and cooking. 
Broadly speaking, TikTok has been a place for entertainment. Yet, considering the success of the °1824 hiring campaign, could TikTok also be the future of recruitment? 
Why Recruit on TikTok?
"Millennials and Gen Z are becoming the largest demographic in the workforce as Baby Boomers start to retire," said Natasha Makovora, a recruitment marketing specialist at The Employer Brand Shop.
"You need to be able to meet candidates where they are." 
And right now, that's TikTok. Statista recently published a report showing more than 78 percent of TikTok users were under 39 years old, with 30 percent falling between the ages of 20 and 29.  
About 1 in 6 people in the US are regular users of TikTok. And the app is even more relevant as in-person recruitment events aren't possible in many cities right now.
What does recruitment on TikTok actually look like?
Recruiting on TikTok doesn't look any one way. 
"It's not always, 'Come join our organization,'" Makovora said. "It's actually a bit more subtle."
Employers might use TikTok to show the "behind the scenes" of their organization or the day-to-day life of employees. Some are allowing — or even encouraging — current employees to advocate for the company as ambassadors. 
"That can be exciting for some candidates," Makovora said. 
Tish Carmona, who works in strategic communications at the NBA, started a TikTok to educate people on how to break into the sports industry. As the account took off, the talent acquisitions team — who'd been eager to be more engaged on social media — began collaborating with her. 
Carmona now continues to post about the sports industry, but also shares behind-the-scenes glimpses of her life, open roles at the NBA, and resume tips directly from NBA recruiters. 
"It's certainly a goal (to get applicants directly from TikTok); it would mean we are effectively reaching the right people," Carmona said. "There is power in 'employee influencers' promoting their organization by showing how much they love what they do." 
"As a Latina woman working in sports, it's exceedingly important to me to show other minority individuals what we are capable of, and I know how important it is to see yourself represented in the sports industry." 
How can TikTok help candidates?
Dr. Cali Estes, owner of The Addictions Academy, an online school for addiction education, had spent months looking for a very specific person to teach a prison re-entry certification class. She needed a candidate who had served time in prison, had worked to better themselves, and could speak about hope. 
"We were really struggling to find that person," Estes said.
Then, after scrolling through TikTok one evening, she came across Claude Ouellette. Ouellette was charismatic and shared stories of self-growth and life after prison with his followers. This is our person, Estes thought to herself.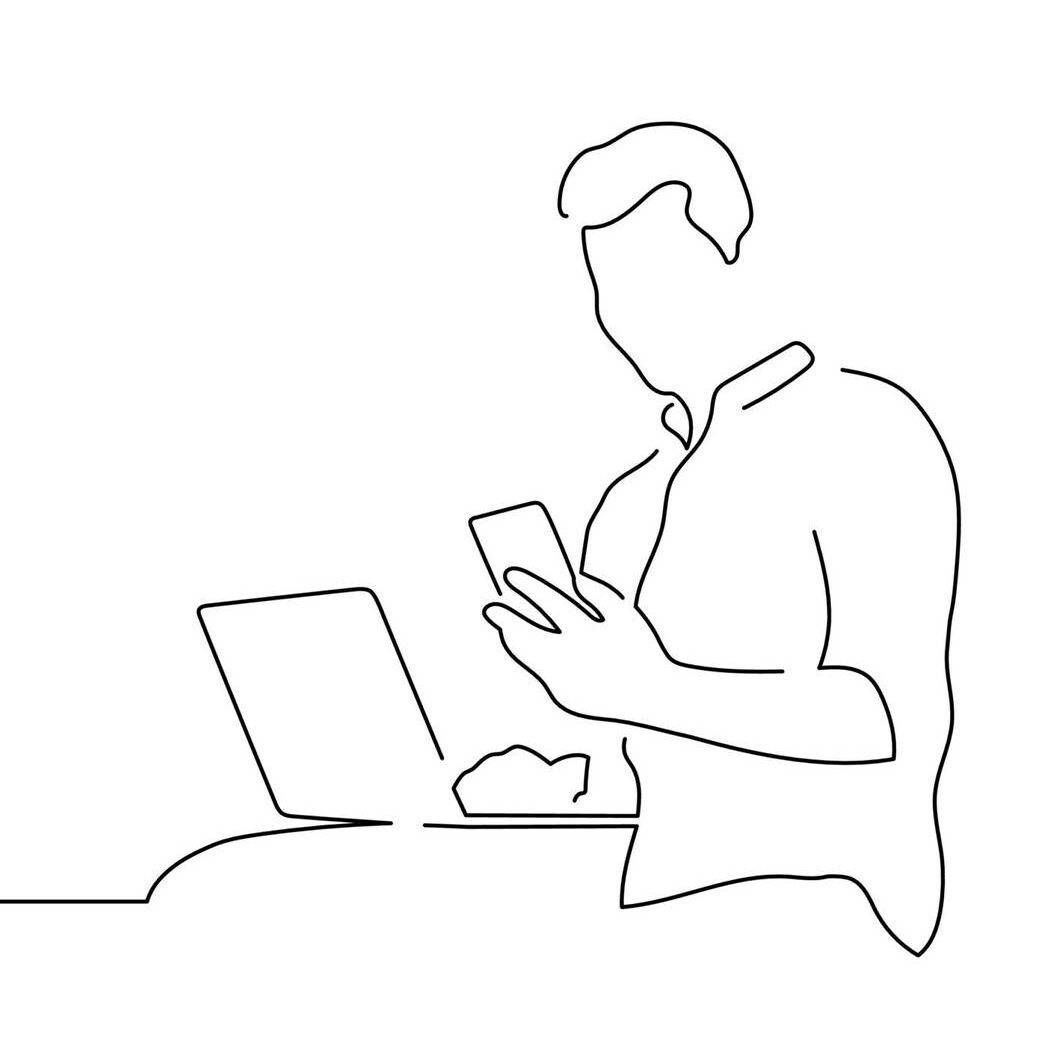 Estes reached out, interviewed Ouellette, then gave him a formal offer to join the academy. While Ouellette didn't create his TikTok account just to get a job offer, he might not have gotten this one without it. 
"If you're ambitious in any regard, TikTok gives people on a global scale the opportunity to see what you could offer companies or people," Ouellette said. 
"For us, it's a goldmine," Estes said. 
Using TikTok allowed her to drastically simplify the recruitment process. 
"Normally when we have an open position, we might get 50 resumes to sift through, trying to set up five interviews," she said. "This was better because I could see the person, I could hear the person, I could feel their energy." 
Candidates are also taking it upon themselves to use TikTok to promote themselves without it being a requirement from a hiring team. Jenna Palek, a brand development manager at TikTok, got her job at the company after making a viral TikTok explaining why she'd be perfect for the role. 
Are there any drawbacks? 
If a company is asking candidates to apply through TikTok, like °1824 did with its #1824Next campaign, Makovora says bias could come into play.
"If your skin is a different color or English isn't your first language, those are potential areas that companies can discriminate on," she said.
While many organizations are doing more training on unconscious bias and racism, Makovora says it's still an important consideration. 
How can you find a job on TikTok? 
More "traditional" industries — like finance or legal — may be less likely to join TikTok, and Makovora thinks they're missing an opportunity.
There might be a perception that TikTok is just dance videos and influencers, but Makovora insists it's not. For the time being though, it might be harder for people in those industries to find work through TikTok. 
Still, TikTok's reach is only growing stronger. 
While candidates may have to wait for their industry to join the TikTok recruitment movement, one of the best tools for organizations and individuals alike is to simply be authentic. Smart recruitment is about finding talent and organizations that are aligned. 
So be yourself — you never know who is watching on the other side.