Must-Haves for Your Toolbox from This Old House
by
Christine Jackson
Have you ever considered entering the skilled trades as a career? If working with your hands is something that's always invigorated you, it's a world worth exploring. And it's one that needs you, too.
"This Old House" recently returned to PBS, now in its 39th season. During its long tenure, the show's ability to make what's old new again hasn't changed. But after close to 40 years of renovations, the team is returning with a new mission.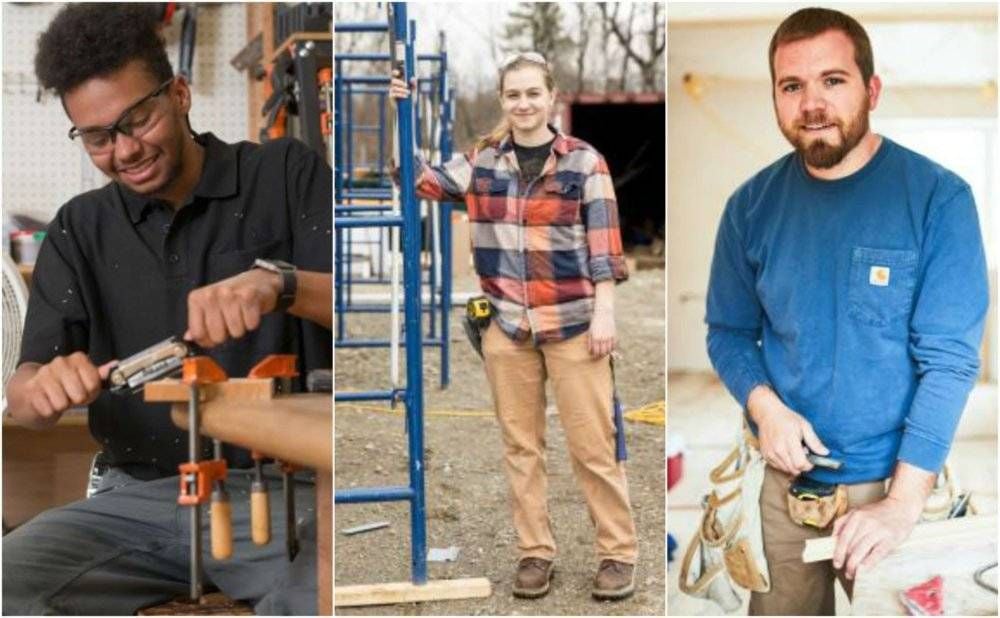 There are currently 3 to 5 million skilled trade jobs available (think carpenters, plumbers and electricians), but adults entering the workforce today aren't taking them. As workers retire from the trades, young folks aren't stepping up to fill open jobs. To help alter this trajectory, "This Old House" has teamed up with Mike Rowe of "Dirty Jobs" to show a new generation of working men and women that four-year college degrees aren't the only route to a successful career.
The new season will feature several young apprentices in the skill trades and highlight the American College of the Building Arts in Charleston, South Carolina. ACBA is the only college in the country that offers an associate and bachelor of applied science degrees in the building arts, in which standard liberal arts "are integrated with architecture, design, historic preservation, drawing and drafting, architectural history, material science, management and construction," according to the school's website.
"That's what's new and different about this season," said "This Old House" host Kevin O'Connor to Rewire. "We're going to spend this season telling our audience about this problem. We're also going to try to do something to help resolve it."
O'Connor offered some pointers for those of us not necessarily ready to restore a historic house, but trying to keep up the one we have. The key, he said, is to be comfortable with whatever tools you're working with. 
What can you handle yourself?
When it comes to household problems you can handle yourself, toilets are a good place to start. If your toilet is constantly running or leaking, O'Connor said there's usually no need to spend hundreds of dollars on a plumber. The water isn't pressurized and the parts are easily (and usually cheaply) available at your local hardware store.  

"It's essentially a device that's been around and works the same way as it has for the last hundred years," he said. "It's just gravity. There's no machinery, there's no electricity. You don't have batteries or anything. You just push a lever and it does its thing and refills itself."   
But it's important to remember that not every plumbing fix is okay for amateurs. A mistake with a pressurized supply pipe could cause a flood in your home.  
O'Connor said plumbing underneath the sink and by the toilet are safe bets, but warned, "I would not suggest some of the more intricate plumbing. The supply pipes that carry pressurized water, generally stay away from. Any of the the stuff in the plumbing that's associated with combustion, the boiler, the gas pipes, is best to stay away from." 
It's also best to stay away from electrical wiring in the home unless you're confident in your abilities and using safety precautions. Even O'Connor double checks that electricity really isn't flowing to whatever he's working on before tinkering. A mistake with electricity can lead to a nasty shock, or even death. 
What should you have on hand?
O'Connor said there are a few items everyone should have in their toolbox to tackle basic fixes around the house. Here's your hardware store shopping list:
A good hammer: That means one that feels good in your hand, not necessarily the heaviest one. Weight doesn't equal effectiveness.

 

Tape measure: Readability and comfort are key when choosing a tape measure. While he prefers a 25-foot tape, O'Connor said a 16-foot tape works for most tasks around the house.

 

Speed square: O'Connor recommends this triangular tool as helpful for "a million different projects."

 

Block plane: Yours should be comfortable and easy to fit in one hand. O'Connor shares that if you keep the blade sharp, it should last forever.

 

A sharp chisel: Purchasing a 3/4-inch chisel and a sharpening stone should set you up for quite a while.

 

Utility knife: Keep yourself from wearing down that handy pocketknife blade by using a utility knife around the house. O'Connor suggest one that has a fully retractable and removable blade to make staying sharp and safe easy.

 

Pry bar: O'Connor said sometimes simple tools are better tools. A 6-inch pry bar is good for quick jobs.

 

Multi-bit screwdriver: O'Connor isn't a fan of multipurpose tools, but he does think a multi-bit screwdriver is great to have on hand. He suggested one with several long bits that can also be used in a drill driver.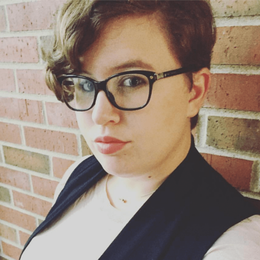 Christine Jackson
is a Missouri-based writer and editor who loves the arts but never seems to write about them. Her holy trinity includes the St. Louis Blues, David Bowie and whoever invented iced coffee. You can find her on Twitter sharing snarky quote tweets @cjax1694.