The Women of Downton Take Control: 'Downton Abbey, The Final Season' Episode 2 Recap
by
Maribel Lopez
Hospital. Wedding. Pigs. Kids. Downton Abbey spoilers ahead. You've been warned.
The Great Downton Hospital Debacle continues. I find all this hospital business incredibly dry which must mean something very dramatic is going to come of it all. Right?! For now? I'm over here yawning as The Dowager and Mrs. Crawley "duke it out."
Wedding preparations are in full swing though I'm fairly certain Mrs. Hughes and Mr. Carson can't afford a wedding planner but never fear! There's always Lady Mary? She plays the role of the non-existent mother-in-law to Mr. Carson in this episode. Here's what went down:
First, Lord Grantham offers a decorated version of servants hall to the soon-to-be married couple for their reception. (Was that supposed to be a kind gesture?!) Mrs. Hughes says, "Thanks, but no," which I totally get.
Then, Lady Mary corrects her father, because, "he wasn't thinking" and offers any part of the upstairs for Mrs. H and Mr. C's wedding reception. Well! That's so nice! Carson hearts the idea but his bride-to-be...ehh, not so much. They seem to come to a resolution at the end of the episode after both Mrs. Hughes and Mr. Carson take turns playing the role of Bridezilla. Also, Mary is showing some fat pigs in a contest and has officially taken Tom's place as agent. She just can't stop shaking things up, can she?!
Back upstairs, Edith is #likeaboss. Well, she's attempting to be one anyway, and not only because she's running a magazine but because she's also decided to keep the flat in London AND she's doing the single mom thing. The being a mom part isn't exactly going so well as she manages to lose her kid a pig party. As it turns out, shifty-eyed Mrs. Drewes KIDNAPPED MARIGOLD IN PLAIN SIGHT. Why? Because Marigold was bored/no one was paying attention to her/Mrs. D is a bit crazy.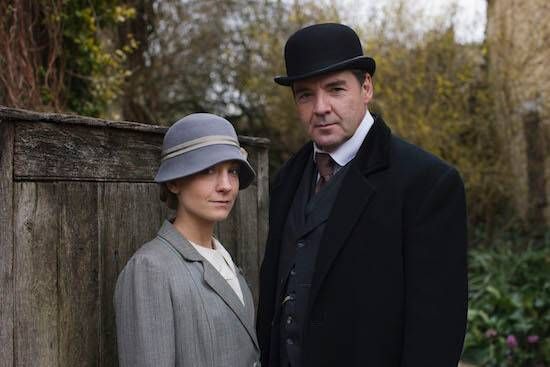 Now that Mr. and Mrs. Bates have had two minutes of freedom and happiness, it's time to move on to the next Bates saga. Anna tells Lady Mary about her trouble staying pregnant. It's super sad (yes, Anna cries in this episode) but Lady Mary, being the trailblazing, non-side saddle rider she is, offers to take Anna to her doctor in London which leads Anna to worry about the cost. She exclaims there's no way she could possibly accept the offer, to which Mary replies:
---
"Don't be silly. You've earned it fair and square. Keeping my secrets. Hiding that fearful Dutch thingamajig. Carrying poor Mr. Pamuk down the gallery at the dead of night."
Touché.
Oh, and for the record, no one is going to say anything to Mr. Bates. Gotta keep more secrets from the ones we love. SMH.
What's the word with the rumor of layoffs? Mr. Carson is being extremely cold to Thomas when he brings up the subject, so he goes off and interviews for an assistant butler position at a nearby manor where he is clearly discriminated against by the man who is interviewing him. Life has become bleak for Mr. Barrow and he's looking more vampire-like than usual in this episode.
Daisy is still freaking out about Mr. Mason and now she's looking for help from Lady Cora. And while we're at it, let's just give a round of applause for Lady Cora for being the most reasonable and rational person at Downton so far this season. Who cares if Lady Mary won the pig contest, Cora wins life. She's level-headed with Daisy's drama and with the whole Downton Hospital Debacle of 1925 and with the Marigold being Edith's child thing too. Props, mah lady. Props.
As a result of Mrs. Drewes obsession with Marigold and the kidnapping incident, the Drewes are forced to leave (which seems pretty unfair since Edith dragged them into all of this to begin with). It does leave one wondering--with the Drewes leaving, will a spot for Mr. Mason open up? That's a guess but I've guessed this crazy plot wrong plenty of times. Like the time I predicted Matthew would come back from the dead which I felt was totally plausible considering that one time he lost the ability to move his legs but then JUST KIDDING IT'S A MIRACLE HE COULD WALK AGAIN.
The women have become the focal point of Downton. Edith is running a publication. Lady Mary is the agent is walking all over Lord Grantham and doing whatever the heck she feels like doing. Daisy has become a social activist. Thomas sulking in a corner with no evil schemes even remotely on the horizon. Mr. and Mrs. Bates KIND OF moving forward and a big 'ole wedding on the horizon for the future Mr. & Mrs. Carson.
What predictions do you have for the rest of the season? Share in the comments!
Watch Downton Abbey, The Final Season online!
PS - I still miss Tom.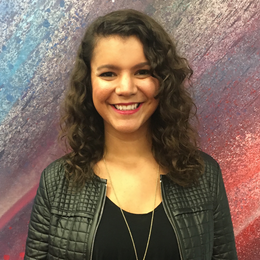 Maribel Lopez
 is a lifelong public media fan and as director of Rewire, oversees the site's strategy and operations. When she isn't catching up on the latest digital publishing trends, she enjoys traveling, flamenco dancing and going on adventures with her doggos.