The World is Changing and So Is Downton: Downton Abbey Episode Recap
by
Jeff Kamin
Downton Abbey Season 5 – Episode 4 Recap
Divorce, breakups, affairs, oh my!
Barrow's back and he seems to be shooting up, hiding in his room? Is it heroin? He's got a needle and a magazine ad about "choice". Baxter discovers his lie about his father's health, but what is Barrow doing? What's his illness? He looks terrible. What's going on here? Want to hazard a guess? Trying to "cure" himself of his homosexuality?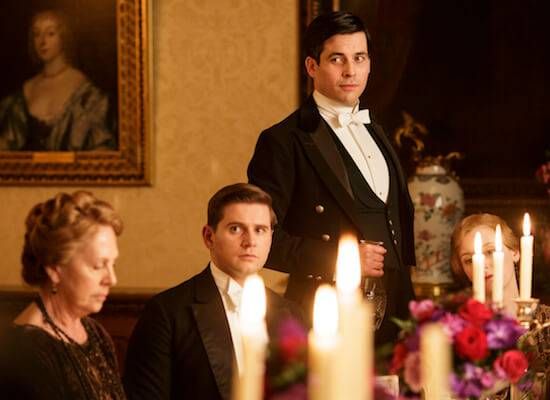 Violet and her Russian Prince had... an affair? But Violet has Shrimpie trying to track down the whereabouts of the missing princess and they suggest she may have fallen into prostitution in Bombay.
"Hope is a tease designed to stop us from accepting reality," says Violet.
"You only say that to be clever," replies Isobel.
"I know and you should try it sometime," finishes Violet.
"I wish we could all forget about Mr. Green too," says Mrs. Hughes echoing the thoughts of viewers everywhere.  Anna was followed by an undercover police officer as she went to the murder site in Piccadilly. And now is under suspicion for the murder, too.
In a very touching and romantic moment, Lord Merton proposes to Isobel. He says he is not doing it for the usual lonely old man reasons, but that he truly has fallen in love with her! She admits to not being surprised by the proposal but by the love part of it, for sure. And that she will consider it.
We hear the first references to the beginnings of the Nazi party in Germany when Lord Grantham tells Edith that they fear Michael Gregson's fate may be found out soon.
Mary attends a fashion show and runs into Blake. She has dinner with him that night and lets on that she is going to break up with Tony the next day. "I wish I could work me out, too," she resigns to him.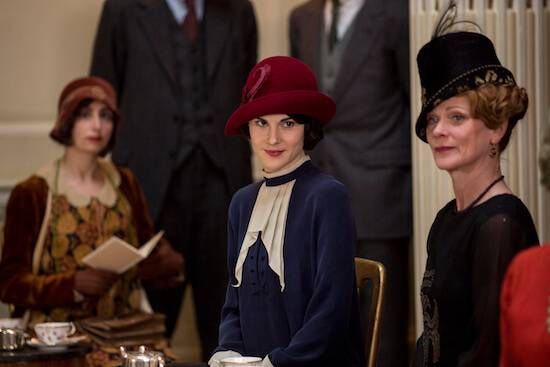 ---
"I wish I could work me out, too." - Lady Mary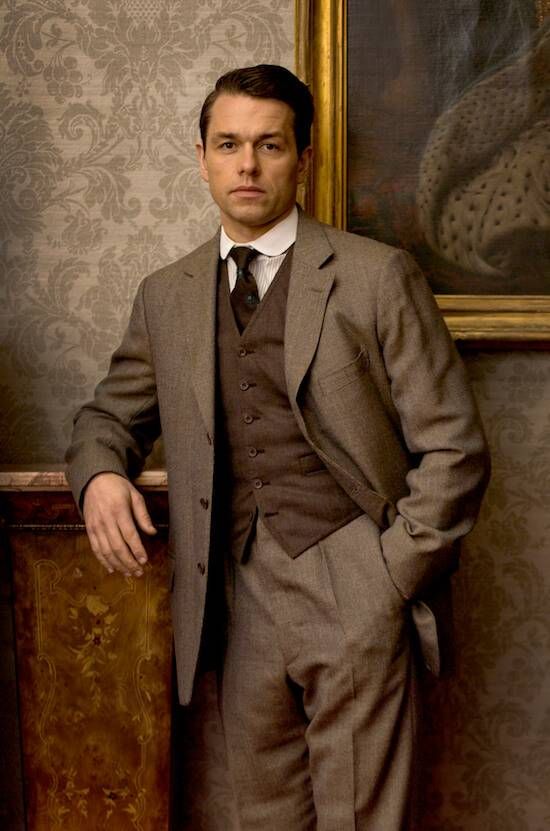 The next morning Tony doesn't take the news well asking if it was because he was a bad lover. He can't believe her feelings have changed. She says she fears that they don't have enough in common. He insists they will work this out and that they are truly in love.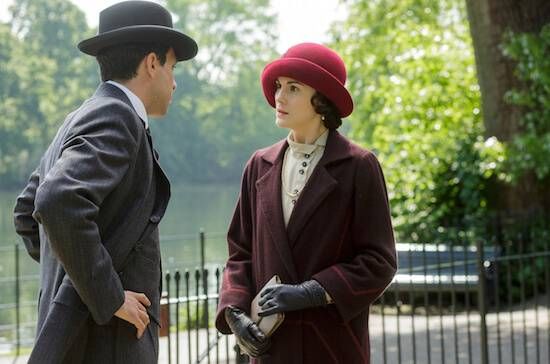 Edith does the old pop-in on Marigold and gets shut out. The Farmer says his wife thinks Marigold is getting unsettled by the visits. She is told to not come back for a while.
Mrs. Patmore begs Lord Grantham to put Archie's name on the War Memorial. He is sympathetic but says he can't get them to do it. She is thankful to him and still angry with Carson's lack of understanding.
Shrimpie's back and he lets the family know he is going to divorce Susan.
Rose asks Papa Shrimpie if she can live with him after the divorce.
Feeling some foreshadowing with possible problems with Cora and Robert as Bricker is back hitting on her. Bricker is bursting to tell Cora how beautiful she is as Robert walks in.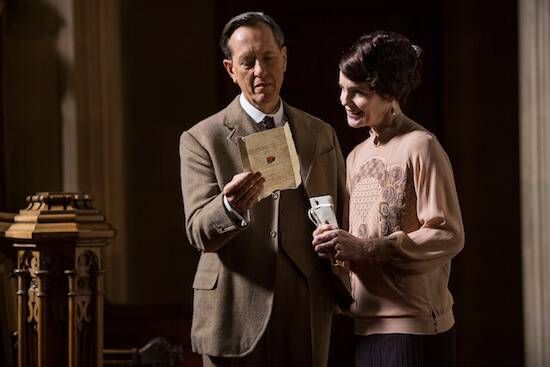 Molesley can't handle all the work of being first footman and asks Carson to relieve him of the title, which makes Carson smile.
Tom asks Miss Bunting to be nicer because he loves his family. Instead she causes her biggest dinner disruption yet. She accuses Lord Grantham of not knowing Daisy's name. Daisy and Mrs. Patmore are brought up to the dinner table and Daisy praises Miss Bunting. Lord Grantham seems pleased enough but then Bunting pushes him about keeping the downstairs down there and not letting them reach their potential. AND HE GOES OFF! It was the best outburst of the season and one in which I  actually sided with Donk! He tells Bunting to let it go, leave and not come back!
Granny asks Edith if she is still writing and if so what about?
---
"I am writing about what I was always did, the way the world is changing."
There we have the theme of the season again, big changes to Downton Abbey and the world.
Mary tells Tom at least he gave Granny a wonderful evening!
Daisy offers to help Mrs. Patmore write a protest letter to the war memorial committee on behalf of Archie and others like him.
We end with Lord Grantham telling Tom and Mary that he fears Tom is pulling away from the family after having a taste of their lives. He also stands firm in his decision to not sell off any part of his land to the wrong people, but to help build on it in a proper way as a true steward.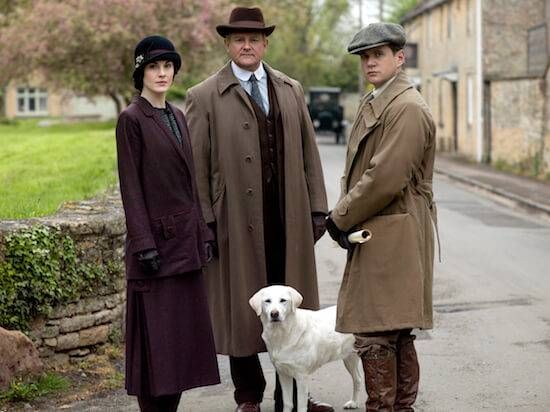 So, Violet's got some secrets. Isobel has a crush. Blake has another chance. Anna might be in trouble. Barrow's shooting something into himself. Lots of plot going on here. Cora is flirting with trouble. And somehow I sided with old man Grantham for a week! But what did you think? Love to read your comments below or on Twitter with hashtag #MustTalkTV.
Ch-ch-changing,
-Jeff Kamin
Stream the latest episodes of Downton Abbey anytime you want on tpt's video page! Click here to catch up.