Tessa Young Puts More Female DJs in the Mix
by
Jim Newberry
Being a great DJ is much more than making a killer playlist.
Tessa Young, founder of Prism DJs, knows what it takes—to choose tracks that flow into one another, to read a crowd and deliver an unforgettable experience that feels effortless.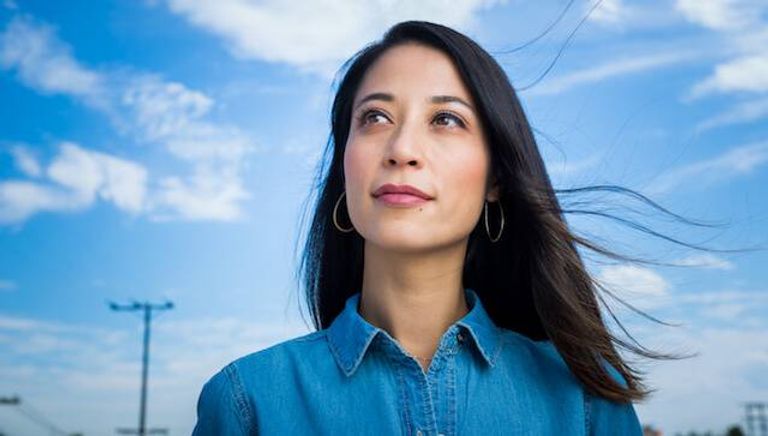 She also knows what it's like to rise up through the mostly-male ranks of a profession—and then turn that scarcity into an opportunity. In 2015, Young founded the first all-female agency in Los Angeles with eight talented professionals from her personal network. One year later, there are 20 DJs on her roster and demand is growing.
Los Angeles photographer Jim Newberry got the chance to ask Young about turntables, software and everything that goes into planning a set that keeps people dancing all night long.
JN: When/how did you get started DJing?
TY: I have loved music ever since I could remember. As a kid, my parents always had vinyl and 8 tracks around the house. My sister's love for music was also one of my biggest influences. I would steal her cassettes and CDs, and as soon as I was able to buy my own music, my collection turned into a full-blown music library.
In 2003, I bought my first set of Technic 1200 turntables to collect and play vinyl. It was just a hobby at the time.
In 2008, I moved to Los Angeles and visited all these lounges with great DJs. I thought, "Hey, I could be one of those DJs!"
In 2009, I reached out to the booking agent at Wurstküche in DTLA, Mike Bocek aka "DJ Exxxplosivo." He liked my mixtape selections and gave me a shot at DJing at Wurstküche. The vibe was indie-electronic, which was right up my alley.
From there, I worked on my music selections and mixing skills. Before I knew it, in 2010, I was a full-time DJ playing music at lounges, special events and weddings. By this time, I was able to quit my 12-year stint in the legal field.
JN: What led you to want to create an all female DJ agency?
TY: My clients were repeating how hard it was to find talented and reliable female DJs. I personally knew several classy, talented, professional and reliable DJs in my circle. I came to the conclusion that clients just didn't know where to find them. I started Prism DJs as the solution to that void.
JN:  How sexist is the DJ world in your experience (if at all)?
TY: I've been very fortunate to know many male DJs who have been supportive of me as a DJ and of my agency, Prism DJs. I'm grateful for the path they have paved for us, and I am excited and blessed to be in this time where females are celebrated.
JN: What are one or two common myths/misunderstandings about what DJs do?
TY: A big common myth is that a full-time DJ works only a couple hours per week. For instance, 4 hours at a lounge or special event, or 5-6 hours at a wedding on the weekend. Not bad, and easy short hours, right? They don't realize that you spend the majority of your time researching and compiling music, practicing, administrative tasks, client communication, setting up equipment and standing for long hours (in heels sometimes!).
JN: Could you talk a bit about the communication between DJ and audience, and the signs that indicate to you that things are going well?
TY: Reading a crowd is incredibly important. I think I've always been very intuitive, which has been helpful for my DJ-to-audience connection. Obviously, a packed dance floor is a good sign!
JN: Which do you prefer: vinyl, CDJ or laptop?
TY: I currently use Serato DJ software (and the antiquated Serato ScratchLive) on turntables or CDJs, because that's what I am familiar with. But, I am open to learning a new software and hardware.
This article is part of America's Entrepreneurs, a Rewire initiative made possible by the Richard M. Schulze Family Foundation and EIX, the Entrepreneur and Innovation Exchange.

Jim Newberry
 is an internationally published, award-winning photographer based in Los Angeles. His interest in photography began as a young child, when his father—James Newberry, who founded the photography department at Columbia College Chicago—gave him a camera and taught him how to use it. He later graduated from Columbia, and soon after began shooting assignments for magazines and record labels. Jim continues to shoot for editorial and commercial clients, as well as shooting fine art photography, especially street pictures.