The Tesla Solar Roofs Are Beautiful, but Are They 'Game-Changing'?
by
Rachel Crowell
You might describe your partner as "beautiful" or "special," but would you ever talk about your roof that way? Tesla CEO Elon Musk thinks the new solar shingles his electric car company and solar energy provider SolarCity just unveiled might actually have you gushing about the roof over your head.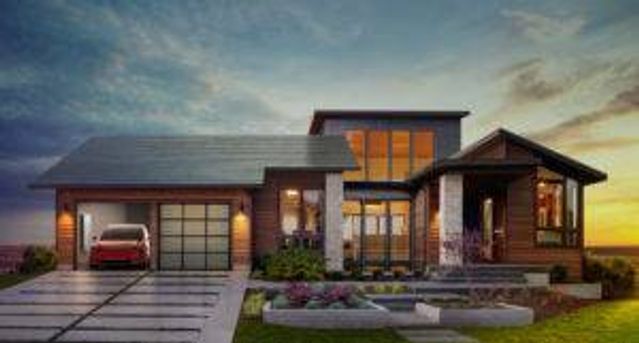 Musk is one of several industry leaders who aim to change solar components from a awkward energy outlier to an essential component of any home's renovation because of their indisputable utility and design.
Goodbye traditional panels, hello innovation
Other companies are riding the wave of increased interest in solar power to create beautiful products designed to be more attractive than traditional solar panels. Lumos Solar creates pre-fabricated solar structures called SolarScapes that can be used as patio covers or car ports. Ascent Solar Technologies has a line of portable chargers that can power your smartphone, tablet and other USB-enabled devices and are built to be durable enough to be brought on outdoor adventures where you have to unplug, like camping or backpacking. And SolarCity itself creates panels that are designed to appear more flush to a home's roof.
But the Tesla tiles represent a unique step forward for the industry—integrating design and utility in a way that has the potential to broaden the appeal of solar technology.
The secret's in the shingles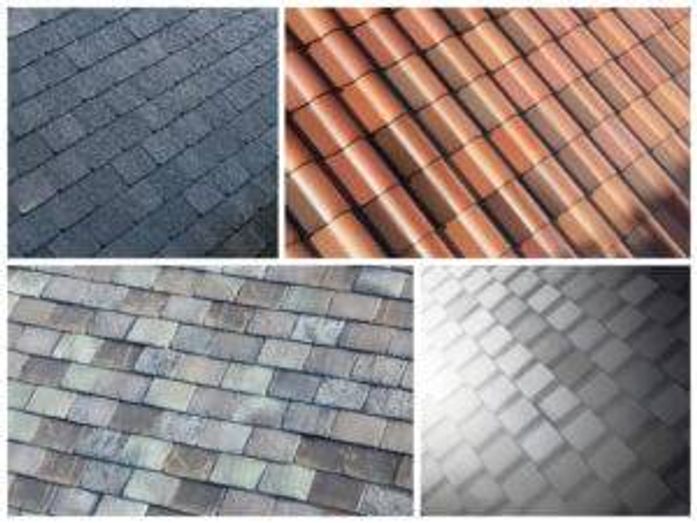 Tesla and SolarCity, which Tesla is in the process of acquiring, worked together to create its new glass solar roofing tiles with high-efficiency photovoltaic cells embedded in them. These shingles are built to power your home and electric car with solar energy, all without the presence of traditional solar panels.
The tiles aren't just utilitarian—they are a functional design element that comes in four different styles: textured, slate, Tuscan and smooth. Some of the shingles on a Tesla roof would contain the photovoltaic cells, and some would not. Tesla designed the photovoltaic cells to be invisible from the street, and the solar and non-solar roofing tiles will match, giving the Tesla roof a similar look to a traditional roof. Musk said in a video unveiling the project that he designed the new product to be a more attractive option than traditional solar panels.
Musk described the slate shingles as "special snowflakes." They're made using hydrographic printing, and each one is unique.
"You can take any two roofs like that and they will look different, because they are different," he said.
The product may be beautiful, but is it practical? Is it realistic to think that the average person will be able to afford this new technology anytime soon? After all, base prices for Tesla's electric vehicles start at $66,000 and go up to $115,500, depending on the model and other options. (Though a new, more affordable model is scheduled to begin production in 2017.)
How much will it cost? And how well will it perform?
The short answer to both of these questions is: "We don't know."
David Fenning, a professor of nanoengineering at the University of California, San Diego, and Greg Herman, a professor of chemical engineering at Oregon State University, said we don't have enough information to gauge this yet. For starters, Tesla hasn't provided a dollar amount for how much this new solar roof will cost. The company said its cost will be "lower cost than a traditional roof when combined with projected utility bill savings," but Herman pointed out that we don't know for which areas of the country the projected savings were calculated.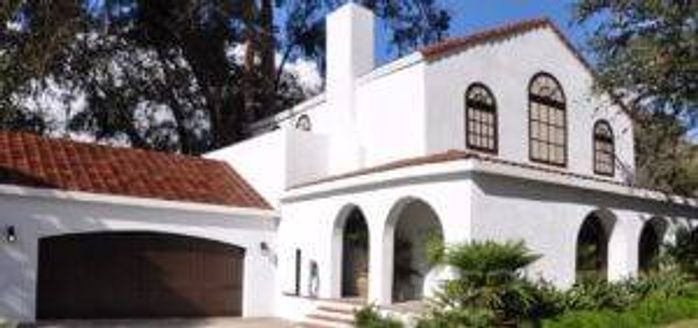 The cost of purchasing and installing traditional solar panels on a home (and the time it takes for the panels to pay for themselves) varies by state and even by property, depending on typical weather conditions, available green energy rebates and other factors. For example, in Minnesota, the cost of installing a typical 5 kilowatt solar panel system is $24,000 before a federal tax credit that would shave more than $7,000 off the cost, according to the Minnesota Department of Commerce. There are also financial incentives available through the state and utility companies that aren't available elsewhere. This variation means that Tesla's roof might save customers a lot of money on electricity in the long run in certain parts of the U.S. but wouldn't be a very cost-effective option in others, just like traditional solar panels.
Tesla hasn't yet shared data about how efficiently the new shingles perform compared to regular roofs outfitted with traditional solar panels. The company declined an interview, citing a high volume of media requests.
"I would expect that they would not perform as well as standard modules," Herman said. "There will be some losses just to make them look nice."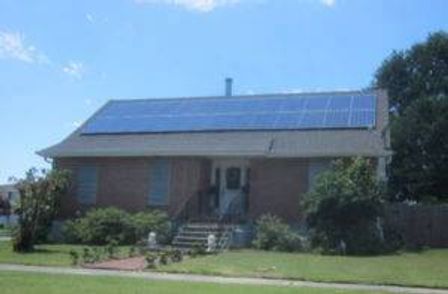 Herman added that the loss of efficiency due to light bouncing off the surface of the solar tiles will likely be a small percentage of the total amount of light to hit them, but this reflected, wasted light adds up over time.
Musk emphasized the improved aesthetics of these new roofing shingles compared to solar panels, but Fenning and Herman both said they think cost is the factor that drives people away from going solar, not the look.
"The entire solar industry is a question of cost," Fenning said. "It's all about whether it makes economic sense. … I think that the visual component is probably secondary, although it does play a role."
Interest in solar energy is growing rapidly, said Ross Corson of the Minnesota Department of Commerce. He attributes this to an increased concern for going green, but also because costs to install solar panels have decreased considerably over the years. The federal Solar Investment Tax Credit alone can knock 30 percent off the cost up front.
"There's been a lot of technological change and that's one of the things that's made (solar) less expensive and easier to install... including where you can have the panels move with the sun to maximize production," Corson said.
Musk said his company has been working toward building a solar roof that lasts longer and provides superior insulation to traditional roofs. Tesla made a nifty video that shows how conventional roof tiles (made of terra cotta, clay or slate) and a Tesla glass tile hold up when a heavy weight is dropped on them. Spoiler alert: The traditional tiles are smashed to pieces, while the Tesla tile remains intact.
While it looks like the tiles can hold up under physical stress, it remains to be seen whether this roofing concept will gain traction in the competitive solar market.
Fenning and Herman said that Tesla isn't the first company to create a solar roofing concept. Both experts mentioned that Dow Chemical, for example, had a similar product that it discontinued earlier this year. This concept has been "tried a number of times with little to no success," Fenning said.
Musk has an even greater vision for how his new solar tiles might fit into our lives. Keeping with his company's mission to "accelerate the world's transition to sustainable energy," he mentioned an "integrated future" in which homeowners have a solar roof, a battery pack to store the solar energy and an electric car. The energy stored in the battery pack by way of the solar roof will power our homes and electric cars. Tesla's batteries are sold for $5,500 a piece.
"The vision is pretty great," Fenning said, but whether this product will be successful is "pretty hard to evaluate at this point."
Herman said we're going to have to "wait and see" but "maybe this is going to be the game-changer we're looking for in photovoltaics."