Ten Quirky Gifts For The Public TV Fan
by
Rick Ellis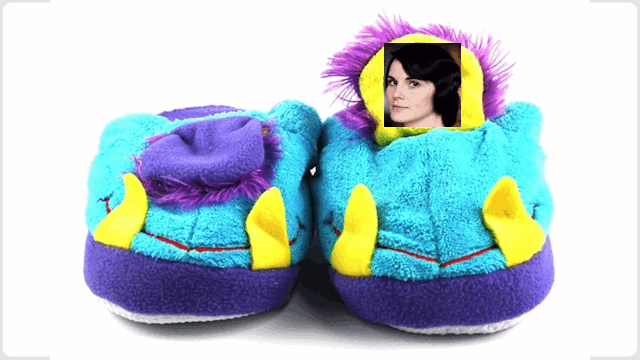 I think it's fair to say that people who watch public television are special. And by special, I mean thoughtful, generous and discriminating. But when it comes to the holidays, "special" also means "difficult to shop for." Sadly, no one has yet designed a Downton Abbey-branded Stompeez or a top that reads "I watch Antiques Roadshow and all I got was this stupid t-shirt." So finding that perfect quirky gift for that public TV fan in your life can seem as daunting a task as trying to spell Benedict Cumberbatch without cheating.
Here are ten holiday gift ideas that have two things in common: 1) They're perfect gifts for someone who watches public television and, 2) They are also unusual enough to make an impression. Although whether that impression is good or bad really depends on the gift's recipient.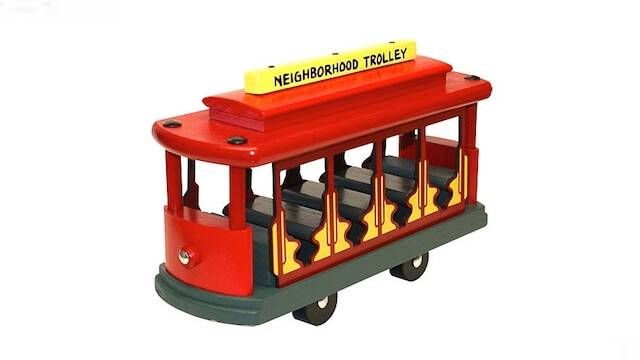 Mr. Rogers Neighborhood Trolley ($60)
The official PBS shopping web site has a lot of cool gift ideas, but here is one of the quirkiest. A nearly foot-long hand-crafted wooden reproduction of the neighborhood trolley seen on Mr. Rogers Neighborhood. I would say that this is the perfect gift for a train-loving kid, but to be honest, I think us grown-up kids would appreciate it a lot more. Click here for more info.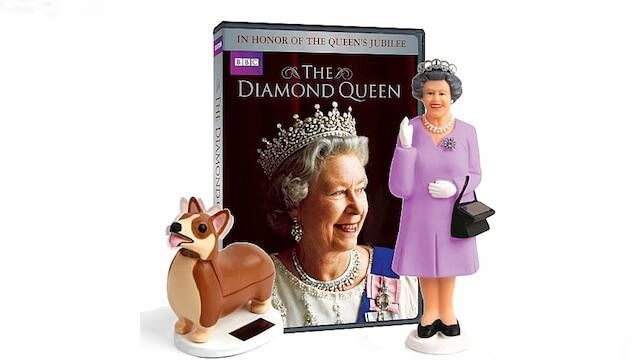 The Diamond Queen DVD & Solar Queen and Corgi Combo ($54.99)
If you're looking for a campy gift for that special Brit fan in your life you can't do better than this super odd gift set. It includes a DVD of the PBS special The Diamond Queen: In Honor Of The Queen's Jubilee, along with two action figures. Well, not action figures exactly, but they are solar-powered figurines of the Queen and her prized Corgi that wave and bark when you place them in the sun. Click here for more info.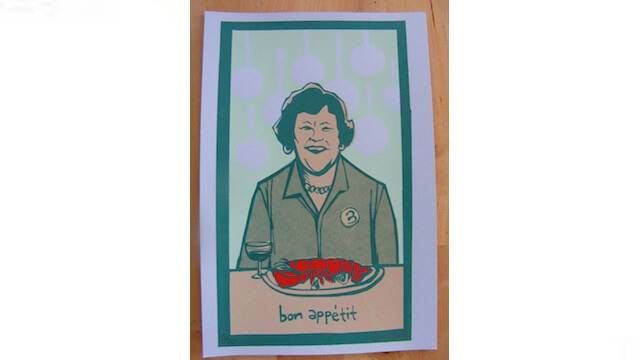 Julia Child Limited Edition Screen Print ($30)
If you know someone who enjoys both fine French cuisine as well as slightly creepy woodcut poster prints than this will be the gift they will never forget. Actually, it's a gift that might haunt them for years to come and I'm not sure in a good way. The print is a purple and green poster featuring a likeness of Julia Child that is recognizable. Pretty much. Click here for more info.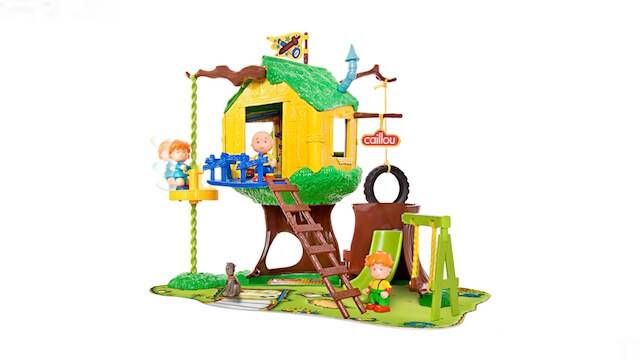 Caillou Treehouse Playset ($29.99)
If you've ever tried to find a playset for your youngster, you know that while there are plenty of sets that feature Legos or superheroes, there aren't a lot of examples of ones that offer a gentler point of view. This playset inspired by the PBS Kids show Caillou includes a spinning elevator, a hidden stairwell inside the tree, a swing and lots of other fun items guaranteed to entertain that special preschooler in your life. It's suggested for ages 3 and up, although there's part of me that thinks this would look great sitting on a bookshelf in my office.  Click here for more info.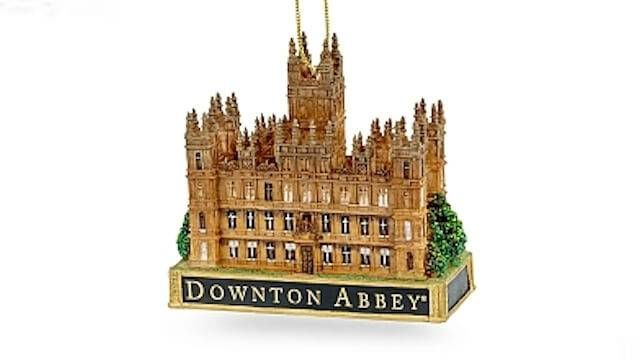 Downton Abbey Castle Ornament ($17.95)
My Christmas tree is filled with nothing but ornaments from TV shows, so of course I think this is just about the perfect holiday gift. But this tree ornament is actually relatively tasteful and luckily it has a tag on it that includes the name of the show. Otherwise, kids will be asking if Santa Claus now lives in an old creaky English castle. Click here for more info.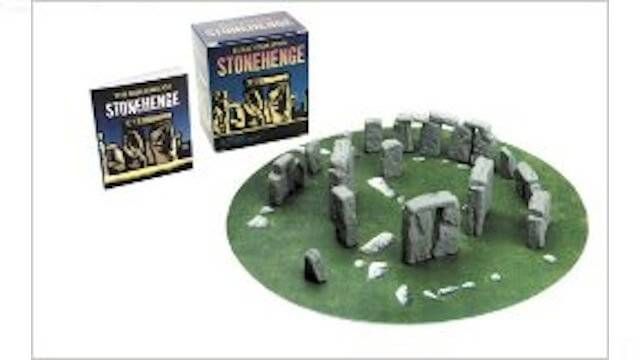 Build Your Own Stonehenge ($8.06)
No matter whether you're a member of some secret Druid society or merely a fan of shows such as Nova, you'll have lots of fun with this kit that lets you build your own min-version of the famed British monument at Stonehenge. The kit comes with 16 "Stonehenge rocks," as well as a paperback book that offers up assembly directions and a bit of Stonehenge history. Click here for more info.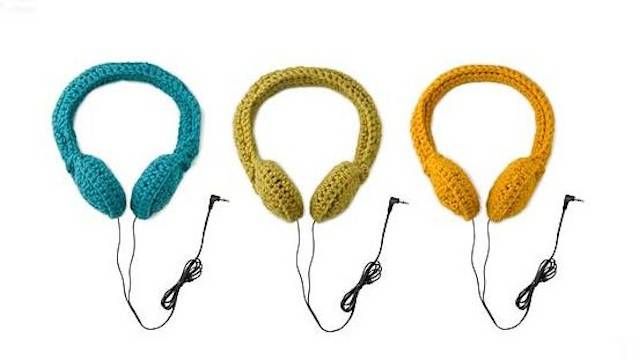 Crocheted Headphones ($36)
The perfect gift for the music-loving bohemian in your life, these headphones are handmade in California by artist Traci Maderios-Bagan. They are also super unusual and given the cold winters here in Minnesota, probably a very practical gift as well. Click here for more info.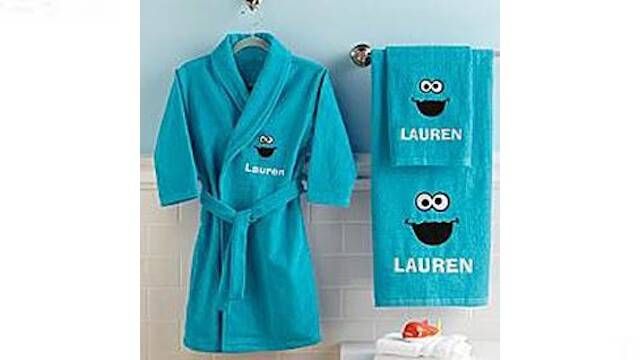 Cookie Monster Hand Towel, Bath Towel And Robe ($14.99-$29.99)
There are a lot of Sesame Street gift ideas available this season, but this is one of the cutest. You can order a personalized power blue bath robe and/or set of hand towels that come adorned with a giant Cookie Monster mouth. It would be a fun gift for the kids and hey, what's sexier than having your significant other walking away from the shower wrapped up in a big cookie monster mouth?
Click here for more info.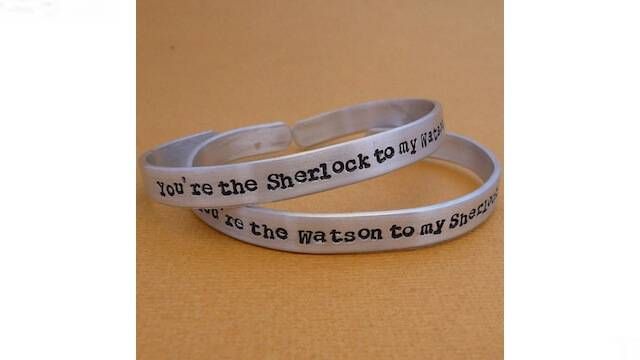 Sherlock And Watson Friendship Bracelets ($28.95)
This is a great his-and-hers gift. Two handcrafted aluminum bracelets. One stamped with "You're the Watson to my Sherlock" and the other stamped "You're the Sherlock to my Watson." A simple, sleek idea and a really cute idea if you're dating/married to someone who shares your love of Sherlock.  Click Here for more info.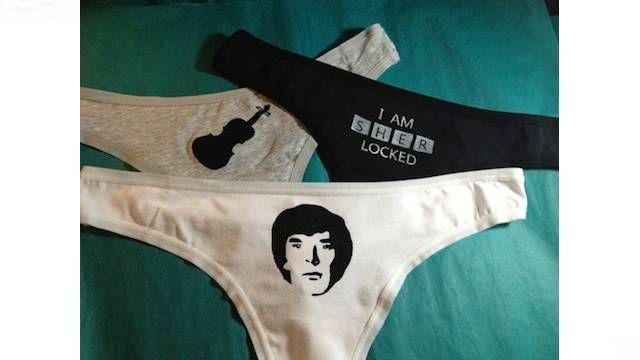 Sherlock Triple Panty Set ($30)
If the friendship bracelets are sweet and thoughtful, this gift idea is just frightening. Even assuming you are a really serious fan of Sherlock, it would take a strong personality to wear a thong emblazoned with the saying "I am Sherlocked!" And for speaking for men everywhere, I'm not sure I would qualify this look as a turn-on. But hey, if you're looking for buy a gift for someone who is both comfortable with their bodies and not afraid of scaring their significant other, than this gift certainly fits in the category of creepy...I mean quirky. Click here for more info.