The Telling Project Helps Veterans Break the Ice
by
Katie Moritz
When was the last time you talked with a military veteran about their service?
If you didn't grow up in a military family and don't know many servicemembers or veterans, maybe you've never had a conversation like that. After all, it can feel uncomfortable bringing up a topic that feels both very personal and politically charged.
But the folks behind The Telling Project, an organization that turns stories of military service into stage plays starring the veterans themselves, see these sometimes-difficult conversations as the only way to bridge a growing chasm between servicepeople and civilians.
Why theater?
The Telling Project's founder and director Jonathan Wei launched it 10 years ago after realizing while working with veterans at the University of Oregon "the depths of my own ignorance about military affairs,... about who we were sending to war" and servicemembers' experiences once they got there.
So he started collecting veterans' stories. Over the past decade, The Telling Project has produced 54 plays based on more than 500 veterans' stories all over the country.
These performances get veterans and civilians in the same room in a familiar and non-confrontational setting—the theater. It provides the perfect setting to broach issues that can be hard to talk about and hard to hear about—physical exhaustion, loneliness, loss, trauma and more.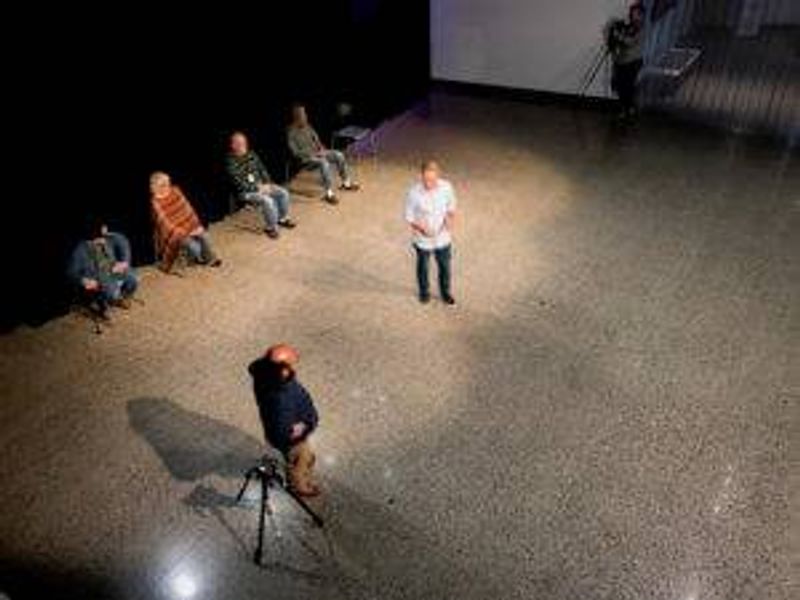 "The theater is a controlled space, and it's a ritualized space, and we can create a structure in which these individuals can feel safer if not entirely safe speaking about things that in the rest of society do have taboo surrounding them, and the audience members can feel safe being receptive to them," Wei said to Rewire.
The plays allow veterans not only to work through difficult emotions, but also to help civilians understand what they've been through. Mixed feelings about veterans on civilians' part and mixed feelings about civilians on veterans' part have grown over decades and have caused both sides to avoid talking to one another about war, said The Telling Project's writer and producer, Max Rayneard.
Civilians often advertise their respect for veterans. And veterans often say they joined the military to protect civilians.
The two groups "love each other but not enough to actually talk, which is a really interesting phenomenon," Rayneard said.
"There's almost an over-expression of protectiveness on both parts," Wei said. "It ends up being painfully and unfortunately polite. And unlike Thanksgiving with your in-laws, it has huge implications for our (human) race."
Telling Project performances involve veterans of all generations. But there's something about the youngest generation of veterans that's encouraging older ones to break decades-long silences.
"This younger generation of veterans does want to speak, and seeing them speak, older generations want to speak as well," Wei said.
A history of taboo
What's preventing civilians and veterans from sitting down and talking about the realities of war? A century of taboo, Wei and Rayneard said.
When soldiers came back from World War I, still one of the most violent and devastating conflicts in history, "they were so deeply scarred by the things that they saw and the things that happened in that war" that "we adopted a silence around it," Wei said. Veterans didn't want to burden civilians with the horrible things they'd seen, and civilians didn't want to bring up traumatic events.
"I think that silence around it has held and continues to hold almost exactly 100 years later," Wei said.
The taboo doubled down after the Vietnam War, Rayneard said.
"The (Vietnam War) was so unpopular and there was so much divisiveness around it that talking about military service" didn't happen when soldiers returned, he said. Soldiers felt vilified by civilians for fighting a war they were drafted into and avoided the touchy topic.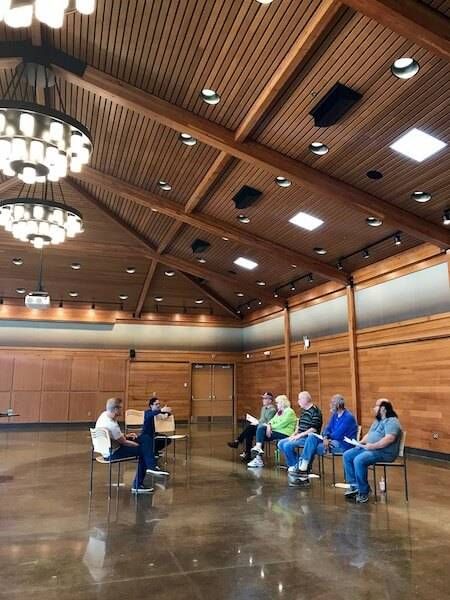 Attitudes have changed over the years, but war is generally seen by civilians as an act of violence, he said.
"That's true and it's also not true—war is an immense undertaking and there is a huge spectrum of things that happen" during war, Wei said. "It encompasses people's entirety of their experiences."
But, "instead of people who have had experiences, (veterans) become representative of the violence of war."
That's sometimes hard for civilians to grapple with because of "national culpability—if you are Americans then it matters to your moral, ethical being that this is a country at war... and it flies in the face of America's conception of itself as this peace-loving, genteel society," Rayneard said. Learning what really happens when we send people off to fight is "a confrontation of ourselves, and it's not always pleasant and it's not always fun."
What you can do
Because war is seen as a delicate and politicized topic, veterans mostly talk about their experiences in peer support groups where it feels safe, like "a community of people who speak a language together," Rayneard said.
The thinking is "peer discussions are therapeutic and because they're therapeutic they're deeply private and deeply intimate."
Unfortunately, that means "they're not happening in the public sphere," he said.
While "peer support is a great way for veterans to transition or to talk about their experiences," it can have an unintended isolating effect," Rayneard said.
On the other hand, civilians are worried about retraumatizing veterans and are also "very cautious about what answers they're willing to be receptive to" when asking questions about war, Wei said.
But you don't need to be part of The Telling Project to help bridge the military-civilian divide. If you're a civilian, here's what you can do:
1. Broach the subject
"Be willing to ask, be willing to be uncomfortable asking, and be willing to be told, 'Well, I don't want to talk about that' and be willing to sit for a while and listen," Wei said.
"What can civilians do? Listen. You don't know anything about war. And if you know a ton about war and a ton about veterans and you meet a new person, you don't know that person's experiences."
2. Don't act like you're doing them a favor
Treating conversations about war like a "fragile, broken moment... and that the (veteran) you're talking to is somehow scarred or broken in a way that you're terrified of picking at the scab" isn't productive, Rayneard said. When he first started working on The Telling Project, "I think that was my presumption: 'These people need my help.' Very quickly, the people we were working with disabused me of that."
"I have to say that in my experience, I am the one that was changed by those conversations," he said. "I have a better hold on myself and what it means to be a human being because I had the opportunity and the gift of these conversations."
3. Don't form an opinion until you know the facts
"We have fallen into a pattern... of establishing our position" on a topic right away "because that gives us a sense of stability and safety," Wei said. "What we try to do first is... figure out what we think about something before we know anything about it."
A more productive outlook would be to "reposition ourselves to be cognizant of owning our own ignorance when we come into those things and learn and not have an opinion for a while until we actually understand something. Essentially what I'm advocating for is a notion of the self that is not based on arguments but on curiosity and understanding."
4. Be curious
"This is war—there is not a person in this country or in this world who is not implicated in this," Wei said. "So when we ask somebody what happened, we're not just asking them about themselves, we're asking them about ourselves. I think that what you are doing is you're turning lights on in the rooms of your life."
To learn more about The Telling Project's work with veterans, watch the new Twin Cities PBS documentary "Minnesota Remembers Vietnam: The Telling Project" online after it premieres Friday, Sept. 29.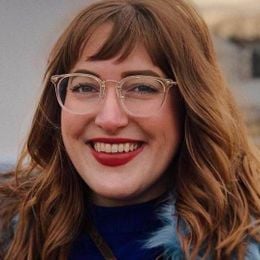 Katie Moritz
was Rewire's senior editor from 2016-2020. She is a Pisces who enjoys thrift stores and pho. Follow her on Twitter @katecmoritz.