Should You Ever Tell a Friend to Give up on Their Dream?
If your friend is trying to make it big in a creative sphere, be supportive, but also be the voice of reason.
by
Sonia Weiser
For every wunderkind — that rare breed who skips graduation to film a movie or travel with the national touring company of a Broadway musical — there are at least 100 other people out there pushing through their 20s hoping to make it big, or, at a minimum, make rent, by doing what they love.
Watching a friend attempt to gain footing on a rickety career path can be its own kind of challenge.
"It's easy for us to want to say something, because as human beings, we have mirror neurons and when somebody is struggling, we feel a little bit of that pain too," said Kat Koh, a San Francisco-based career coach for creative people.
Especially if your post-college journey has taken you from Point A to a comfortable Point B complete with health insurance, it may not be obvious how to best champion someone whose job pursuit is proving to be less straightforward, or straight-up miserable.
So do you tell them to switch focuses and go in a different direction or do you cheer them on, no matter what?
Regardless of whether their dream is to become a freelance writer, start their own business, land a widely coveted position at a Fortune 500 company, or get into grad school, they will need your support.
Recognize it's their journey
First off, remember that it's your friend's dream, not yours.
"Literally there's no one else who can live their life for them," Koh said. "They're doing this for reasons that you might not understand or be able to see right now, but they're absolutely doing it."
Your concern may be coming from a place of love or worry, but there's only so much you can do.
Instead of making your doubts and judgements into one more obstacle for them to overcome, trust that they are actively working toward achieving their goals and let them get over any obstacle they need to cross in order to make it to the other side.
Be a voice of reason
There are instances in which your distance from the situation can be an asset — they may be too invested to recognize their current lifestyle isn't sustainable.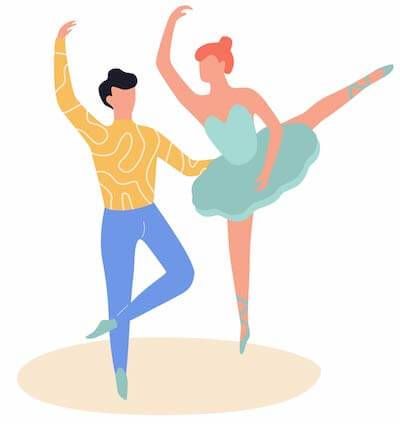 You shouldn't tell them to give up, but you can remind them they need "to make enough money in order to meet (their) dream or to follow it," said Leila Gastil, an adjunct lecturer in psychology at Hunter College, CUNY and former career counselor at New York University.
If you give them career advice, reassure them that you're not questioning their talent, she said.
Prompt your friend to examine their circumstances from a more objective vantage point. Some questions to ask could be:
1. Does your current plan make sense financially, or do you need to reconfigure your priorities to incorporate higher wage-earning opportunities?
2. Are there other jobs you could try that would exercise a similar set of skills?
3. Should you establish a concrete deadline, after which you'll change course if nothing's shifted in the right direction?
4. What are the steps other people have made to get to where you want to be and can you take any of those actions?
And perhaps most importantly:
5. Is your goal really worth the agony it takes to get there?
[ICYMI: How to Talk to Your Parents About Changing Your Career Plan]
Mind the gap
The ugly truth about any creative field is that few people are great from the jump. Mastering a craft takes time, repetition, failure after failure, rejection after rejection.
Your friend knows this, they've mentally prepared themselves for the grunt work that precedes any degree of success. You, however, have not.
Ira Glass refers to this span of time as "the gap."
"All of us who do creative work, we get into it because we have good taste," he has said. "But there is this gap. For the first couple years you make stuff, it's just not that good. It's trying to be good, it has potential, but it's not. But your taste, the thing that got you into the game, is still killer. And your taste is why your work disappoints you."
He explained that if you don't quit, and instead, wade through the muck, the gap will eventually close.
Koh points to "the gap" as the period when you may feel the strongest urge to tell a friend to quit and "find a real job," to switch fields entirely. Because as outsiders, we only see the pain they're experiencing, not the tiny steps they're taking to move forward.
"As humans, we want the people we love to be comfortable and safe," Koh said.
But pushing someone to reconsider their dreams isn't necessarily the most supportive way to protect them.
Instead, "give your friend the respect to find their own bottom," Gastil said. "They're the ones that need to feel, deep down, that, 'You know what, something's going wrong, I need to change.'"
And who knows, maybe despite all odds, their efforts will be worth it.
Sonia Weiser
 is a journalist and fact checker based in New York. At one point or another, she's written for The New York Times, The Boston Globe and TIME, among others. You can follow her @weischoice.