Telehealth is Growing, and Yes, It's Legit
by
Heather Morrison
Shannon Sterling, 25, walked into a mental health clinic near Cedar Rapids, Iowa, and was told it would be about a month before she could see anyone in person.
That wasn't going to work for her.
Instead, Sterling opted to come back a week later to see a counselor via video conference.
"I was originally against the idea of telehealth," Sterling said. But once the appointment got started, "I felt comfortable throughout the whole process and felt like I was able to get my concerns heard and my needs met."
Telehealth is the use of technology, including apps and video chat, to virtually deliver medical information and services. It's used for everything from therapy sessions to prescribing birth control or acne medicine, and even helps rural communities deliver more services to veterans, people with autism and people who have experienced sexual assault.
"Telemedicine is evolving and its capabilities are limitless," said Stormee Williams, medical director of School Telemedicine at Children's Health Dallas. "As the technology continues to evolve and more people become familiar with it, it will not seem so foreign of an idea."
Will telehealth take over?
A 2017 report by Virginia-based telehealth provider Avizia found that 82 percent of consumers didn't use telehealth. CNBC cited a lack of awareness and fear of expense as two reasons people haven't been using the technology. But the industry is experiencing a boom—by 2018, both Walgreens and CVS were expanding their telehealth platforms.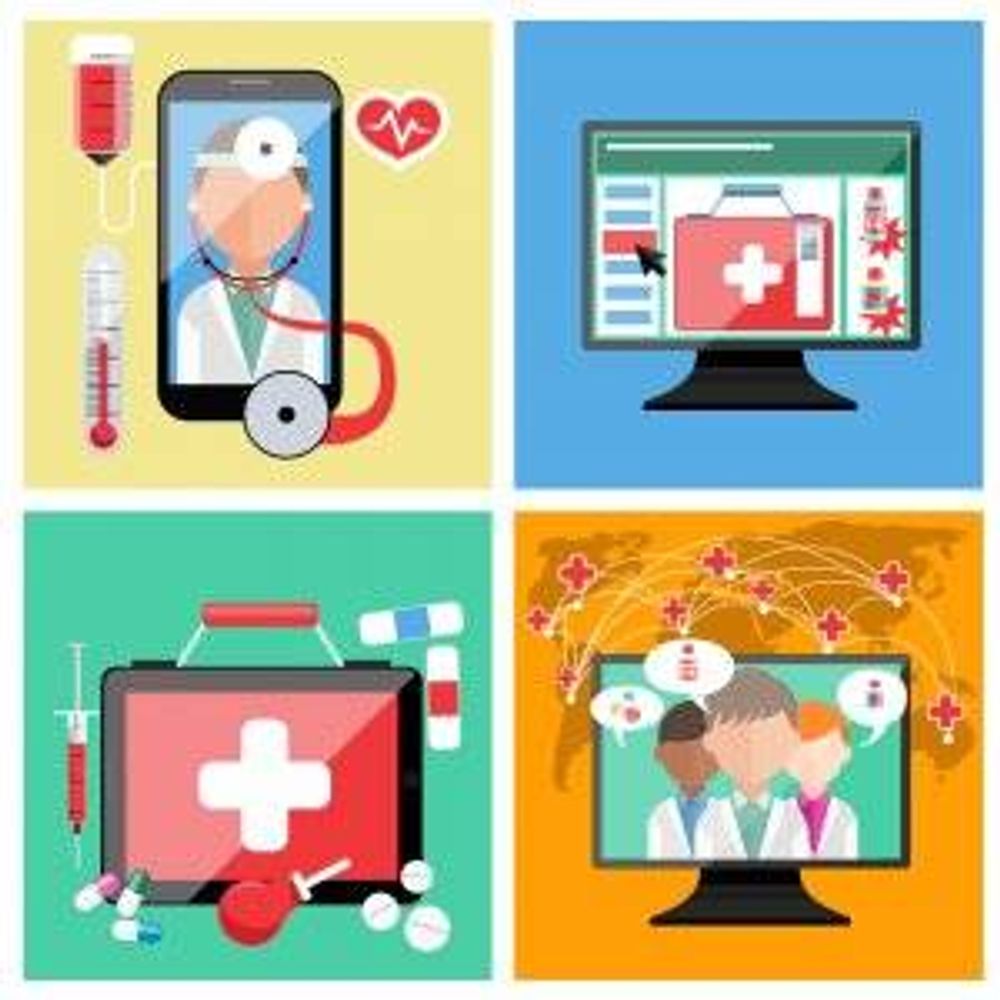 "Through market research, our customers showed they would welcome Walgreens as an online source of information about health care solutions and telemedicine," said Giovanni Monti, Walgreens Boots Alliance, Inc.'s vice president and director of healthcare innovation.
The telehealth industry is expected to be worth $9.5 billion globally by 2022, according to MarketWatch.
Younger adults who prefer doing almost everything online are driving telehealth's success. People of all ages are using digital health services, but it's extremely common among millennials, Williams said.
"As this age group continues to age and have children, I believe there will come a time when telemedicine becomes" the preferred way to access health care, Williams said.
An accessible, affordable option
Getting professional medical help online can also be a good choice for people without great health insurance. In fact, insurance companies are including telehealth options in their coverage, and even encouraging customers to have virtual doctor appointments.
Lizzie Tontz was growing frustrated with a lack of affordable options for health care and her inability to find a doctor that could see her in a reasonable amount of time. That's when she found a coupon for Doctor on Demand, an app that can connect you by video to doctors who can diagnose physical and mental health issues, and decided to try it.
"I felt relieved that I was being seen by an actual medical professional and that they had the ability to prescribe the medications I needed," Tontz said. "I felt like I stumbled on a huge hidden resource."
Doctor on Demand says the average wait to talk with a doctor is five minutes and that doctors are available all year long, any time of the day.
The company also works with employers across the country to provide benefits to their employees. Employees who have access to this tool call in sick less often and are more satisfied with work, Doctor on Demand CEO Hill Ferguson said.
How it works
For Linda Epatein, the program's connection to her employer and its association with Blue Cross and Blue Shield put her at ease when she tried telehealth for the first time.
Epatein has been a nurse for 33 years, so when she woke up one Saturday with sinus pressure, she knew exactly what was wrong. But she dreaded having to leave her house for a prescription.
"And I was like, wait a minute, I have an app on my phone. Let me see how this works," Epatein said.
After a few minutes of asking general questions, the doctor Epatein was chatting with asked her to hold the phone's camera up to her mouth and stick out her tongue. Then the doctor asked to see up her nose. Epatein admitted it felt a little weird, but within five minutes of ending the session, her pharmacy let her know her prescription was ready.
Even though her experience was positive, she said she won't be switching to telehealth full-time.
"I selectively recommend it," Epatein said. "If you really had something wrong with you, like chest pain, I wouldn't recommend it."
Proceed with caution
Even though telehealth is becoming more mainstream, you should search for a virtual health provider with a critical eye. With so many companies popping up in the telehealth field, there are a few things to watch out for, said Tamara Perry, senior director of telehealth operations at Children's Health Dallas.
One of the biggest red flags, she said, is not getting a summary of the visit or having access to the provider or provider group that treated you.
"Going with a trusted name and source is a best practice," Perry said. "These providers can refer you directly into their system for better continuity of care."
Even with a trusted provider, Epatein's experience as a nurse makes her cautious to recommend it to everyone, she said. She still recommends a yearly in-person physical and she emphasizes the importance of knowing your medical history and being honest with yourself and the doctors.
This isn't like Uber, she said. There could be serious health consequences if doctors don't have all the information they need.
"It seems so easy. Here, press a button, they'll prescribe you something," she said. "You've got to be mindful."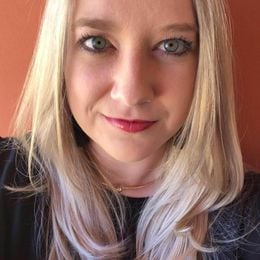 Heather Morrison
is a freelance reporter based in Los Angeles. She reports on religion and disability rights. Follow her on Facebook, Twitter and Instagram for photos of her dog.