Teaching During a Pandemic: Unstable at Best, Hazardous at Worst
'So many people on social media are saying 'if you don't want to teach during a pandemic, just quit' ... they don't realize it isn't that simple.'
by
Gretchen Brown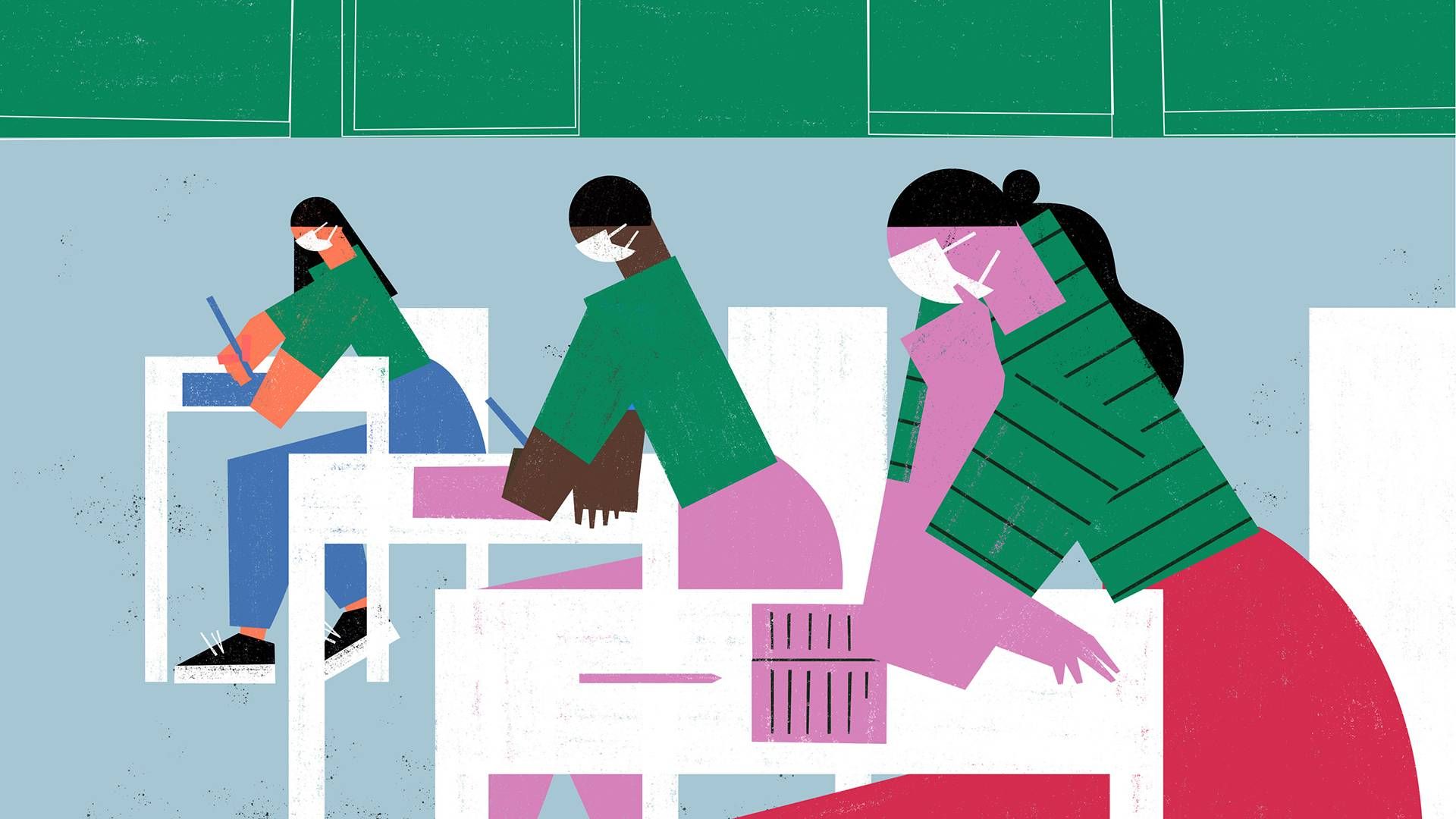 In-person pandemic learning might look different than what you think it does.
"For the most part, students are still tuning in to Zoom class, just on the other side of the classroom from the teacher," said Cristina Stanojevich, a math teacher in Boston Public Schools and a building representative for the Boston Teachers Union.
There, teachers have been tangled in a battle with the school district over what safe and effective learning looks like as COVID-19 cases rise.
The teachers union said Boston Public Schools agreed to close schools once the city reached a 4 percent positive COVID-19 test rate. But schools did not immediately close, and only delayed their plans to fully reopen by another week.
The union sued the school district in early October, saying the move to reopen schools violated their contract. A judge ruled against the union, according to GBH, "stating that it is up to Boston health officials to determine when schools are safe."
Schools ended up closing a week later, when that rate had reached 5.7 percent. Boston now has a 7.2 percent positivity rate.
Stanojevich said teachers wanted space for conversations about how to effectively continue to teach "higher need" students in-person, which includes students who are experiencing homelessness, or are in language learning or special education programs.
She said the decision on whether to close, instead, became political. 
"And so now we're completely remote again, and those kids are not getting those services."
The situation in Boston is not unlike the situation playing out across the country. There's a push and pull between school administration and teachers and parents, muddied by a rapidly changing and highly politicized pandemic.
Already in September, teachers in at least three states had died after becoming ill with the Coronavirus.
Increasing inequity
"The problems start at the top with the Trump administration. They politicized this whole thing. Even as they pushed for schools to reopen, they gave no guidance, much less funding on how to do it," said Pedro Noguera, dean of the University of Southern California's Rossier School of Education. 
"So that was completely irresponsible. I would say most states have not done a good job at providing guidance either."
Noguera said distance learning has exacerbated preexisting inequity in the education system. A recent USC Rossier School of Education survey of nearly 2,000 low-income families in Los Angeles revealed that many students became disengaged during distance education, due to factors like unreliable or unavailable technology, parents working outside the home and a lack of workspaces.
The disengagement is translating to plummeting grades across the board. In the San Francisco Bay Area, an analysis of progress reports from the Mercury News found sharp spikes in failing grades across Bay Area schools.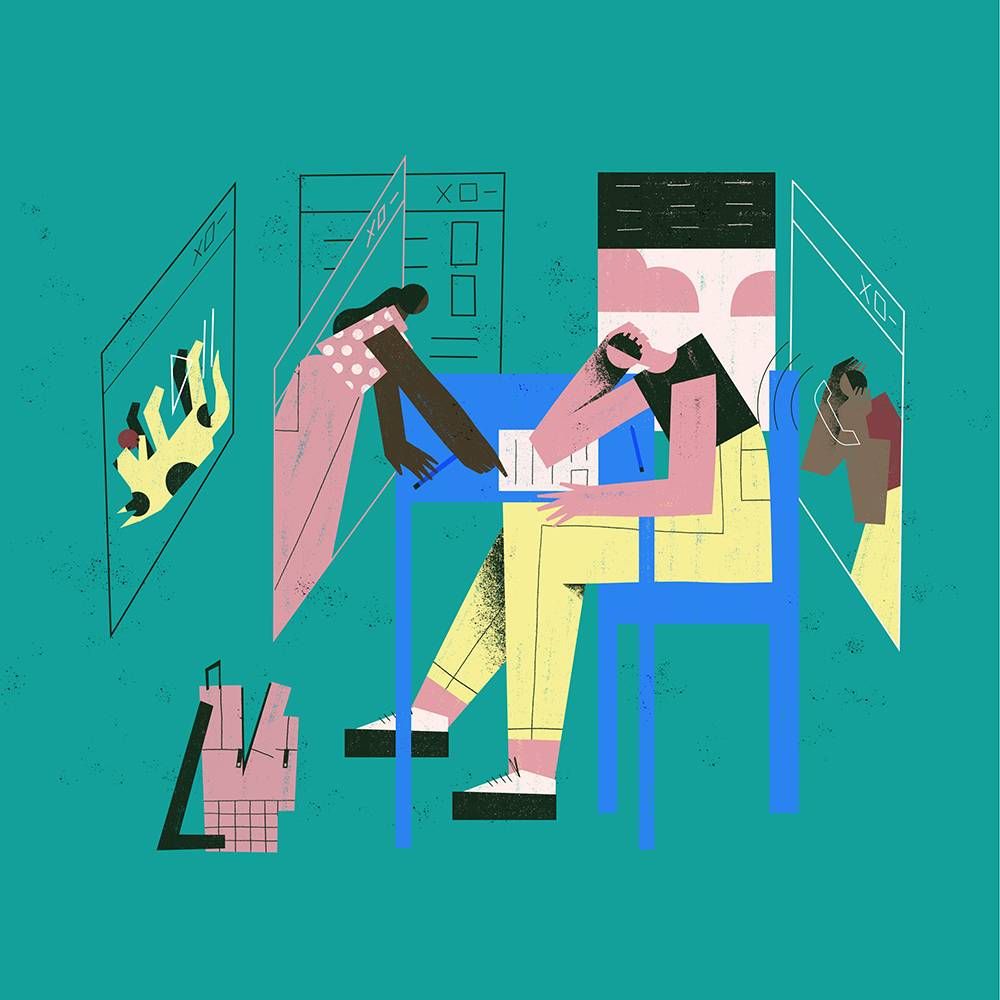 "I think for the vast majority of kids, the need for teacher support, for peer support, the social aspects of school are part of what makes school important," Noguera said.
He said federal and state governments need to provide clear guidance on how to reopen schools safely, and funding to make sure it can be done.
But the guidance teachers are currently receiving — if any — varies widely from region to region, state to state, district to district, school to school.
No guidance
Lisa, a teacher in a Midwest public school with face-to-face classes, described chaotic enforcement of safety guidelines after one of her students tested positive for COVID-19.
She said school administration asked her to submit a list of students who sat within six feet of the student any time in the week prior. Lisa submitted a list of four students — two at the positive student's table, and two at a table five feet away.
She said administrators entered her classroom the next day, in the middle of class, and cut her quarantine list in half without measuring the distance.
"(The principal) declared that 'five feet might as well be six feet,' and since the students were theoretically facing back-to-back, the list would still stay at two — despite me mentioning that they turn their chairs the same direction to see the projector and to talk," Lisa said. She asked to use a pseudonym in this article for fear of her job security.
After one week of face-to-face learning, Lisa said about 10 percent of students had to quarantine. But the district had no attendance or homework policy in place for quarantined students.
Since then, there has been another student outbreak. Lisa said her principal has once again disputed her quarantine list.
Julia, a speech-language pathologist in the Bay Area, said state guidance for in-person learning hasn't taken into account teachers like her — with a caseload of 84 students, spread across 12 different campuses — and the potential for cross-contamination that could cause.
And she said her school district has been dishonest to parents, saying that teachers were given protective equipment and were not required to deep clean their own classrooms, which wasn't true across the board.
"'Special education assessments are starting this week.' No, they weren't, because we still hadn't been given the materials or information we needed to do any assessments," said Julia, who asked to remain anonymous for her job security.
Safety concerns
Kelly's school district installed a shower curtain in her classroom last week; a divider so the school could fit an additional teacher in the space.
Kelly is an instructional aide in a southern New Jersey kindergarten classroom. She already shared the room with a kindergarten teacher who refuses to wear a mask, even though it's school policy.
"I am only 32. I am terrified that I am going to die," said Kelly, who asked to remain anonymous for her job security.
"I am completely burned out. I'm crying at work, falling asleep when I go home but not sleeping at night. I'm so scared. If I could afford to quit, I would."
The school started the year virtually, but moved to a hybrid schedule in November. While teachers are allowed to work part of the day from home, aides are required to stay in the building. 
Teachers were given face shields. Aides were not.
With the move to hybrid, Kelly now has a two-hour-plus shift on the school bus each day to enforce behavior, mask-wearing and social distancing, a job that was previously covered by the bus company.
"The district is putting the aides at extreme risk, and no one cares," she said.
In New York City, one of the cities hit hardest by the coronavirus, more than a third of deaths within the Department of Education have been paraprofessionals. 
Communication leads to better outcomes
Despite some of the public drama between the Boston Teachers Union and Boston Public Schools, Stanojevich said she has felt generally listened to by administrators at her school.
She said that's largely because of organizing by teachers at her school last spring.
"We ended up mobilizing to collect a lot of data from staff, put out surveys and then give that information to administration and be like, 'Here's what we need to be able to do our job in terms of professional development, in terms of time, in terms of resources, so that we can effectively teach remotely," Stanojevich said. 
She said school administration recognized that working with teachers to reopen schools would make it more effective, and also ease any anxiety teachers had. 
One of the resulting changes was updating the remote school schedule to run in the afternoon, from 1 to 4 p.m., instead of the morning, to account for things like student work schedules. Attendance doubled.
"It gave us significant power to be able to serve the kids in the best way we could during that time," she said.
Administration has not been as receptive this fall. Stanojevich said the pressure to be as open to as many people as possible and keep things as normal as possible has stifled the possibility for any creative responses to the pandemic.
Risks with staying — and leaving
For some teachers, the risk of endangering family members is far too great. Gina, a high school teacher in Texas, felt forced to resign from a position she loved.
"My husband has a heart condition and has been instructed by his doctor to avoid COVID exposure at all costs, so I requested that I be allowed to continue teaching virtually," said Gina, who asked to use a pseudonym for this article. 
"I was told that work-from-home accommodations were only being offered to those who are high risk themselves."
She said she would have been willing to risk her own safety, but not her husband's. So after five years as a teacher, she quit.
She said she feels lucky that her school district let her walk away from her contract without consequence. In Texas, teachers who leave a contract early can lose their teaching license, which impacts their ability to find jobs in the future.
"So many people on social media are saying 'if you don't want to teach during a pandemic, just quit,'" Gina said. "They don't realize it isn't that simple."
The future of education
Already before the pandemic, poor working conditions were forcing teachers to burn out — more than 44 percent leave the profession within the first five years.
But Richard Ingersoll, a professor of education and sociology at the University of Pennsylvania and an expert on teacher retention, said it's hard to say whether the pandemic will cause a mass exodus of teachers.
That's, in part, because teaching conditions during this pandemic vary so much by school, by state, by region, by the size of the outbreak.
"Certainly lots of people think that quit rates will go up," he said. 
"But there's a big other factor, which is that in down economic times, in general, across industries, employees quit less and retire less. And the reason is that your job may be terrible, but if there's not other jobs out there, you've got to stick with it."
After the 2008 recession, widespread teacher layoffs caused a decrease in enrollment in teacher prep programs. 
There hasn't been a similar string of layoffs across the country. School budgets were already set for this year.
But school districts may face tighter budgets in the years to come, he said, since school funding largely comes from property taxes.
Stanojevich said the pandemic has only made her more committed to education in the long term. 
"There's so much that that needs to be better about it, and there's also so much value within the world of education. Teachers are amazing, students are amazing. The things they've been able to overcome are just monumental. And I don't think I could walk away from that community, you know?"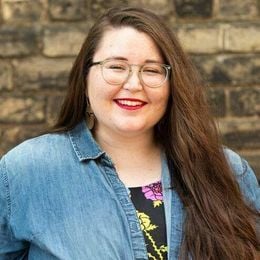 Gretchen Brown
is an editor for Rewire. She's into public media, music and really good coffee. Email her at
[email protected]
, or follow her on Twitter @gretch_brown.