Worried About Your Tax Bill? An Expert Offers Tips to Help You Save
by
Katie Moritz
Hannah Cole has pieced together a pretty varied living for herself. During tax season, she's in high demand for her expertise on the subject. But the rest of the year, she's a professional artist—a painter, more specifically.
Last week Cole was in New York City combining her two passions and teaching tax workshops to other creatives.
"When I talk to artists it's like the most fulfilling part of my job," she said. "The arts community has been there for me so I feel really grateful for that community. It's really great being in a room full of artists who have questions and helping each other."
Whether you're an artist or not, tax season is upon us—the deadline for filing is April 18. Cole took a break between workshops to share her tips for people who are new to the process. (None of it should be misconstrued as one-size-fits-all financial advice—everyone's situation is different, she pointed out.)
1. Do some Googling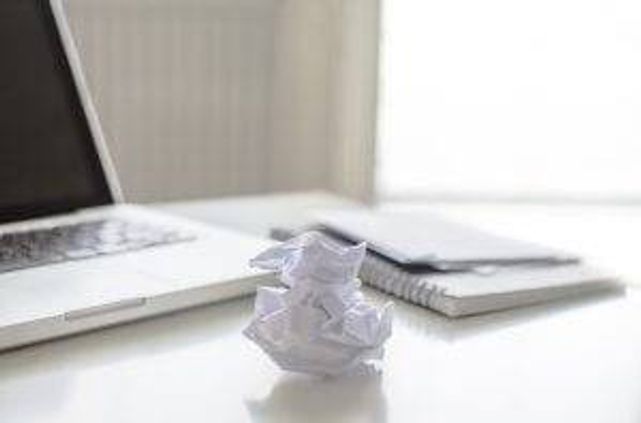 Once you crack into your taxes, you'll most likely run across something during the process that you don't understand. Rather than freaking out and skipping over the question on the form, Cole advises doing a search on the internet.
Thanks to all the advice that's online now, there's probably no need to spring for a financial advisor.
"Just Google is actually pretty nice—you can now type (full) questions like, 'What's the deal with an IRA?'" and get entire articles answering your tax questions, she said.
2. It's never too late (or too early) to start saving
Did you know that IRAs (individual retirement accounts) and Roth IRAs are types of savings accounts with special tax incentives built in? Although you won't get to benefit from it right away, the biggest mistake Cole sees newbies making is not opening one of these useful accounts.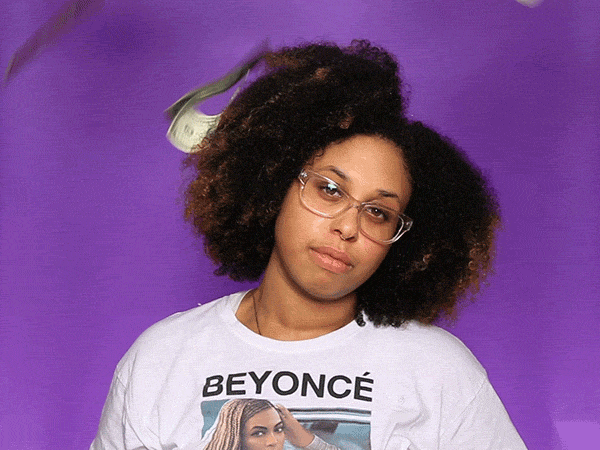 "Nobody is perfect—there's never a time where it feels like there's enough money to save," she said. "Don't wait for the perfect day, just do what you can now."
Your bank can get you set up with an IRA or Roth IRA. And you can get one even if you already have a 401K through your employer or any other kind of savings account. (In fact, Cole recommends having multiple savings accounts that address your various financial goals.) How to choose between traditional or Roth IRA? Well, it depends on which tax incentive is most appealing and appropriate for you.
We all pay taxes on our income. A traditional IRA allows you to put money into the account before taxes are taken out, "so it becomes super-powerful money, it's a full 100-cent dollar," Cole said. That means your savings will build up a lot faster than if you put them in a regular savings account that isn't tax-sheltered.
When you retire and you take your money out of your IRA, it will be taxed.
"You get to save it and have this supercharged dollar on the front end, and when you're retired you're in a very low tax bracket, so you pay tax (when you take out the savings) but it's still quite beneficial," Cole said.
A Roth IRA works in the opposite direction. Your savings go in post-tax, but you don't pay any tax on the money when you take it out.
"I often give clients the advice to do both—both traditional and Roth," she said. "You can kind of play with it: 'This year I'm in a high tax bracket so I'm going to put my money in a traditional IRA. This year I'm low so I'm going to put money into the Roth."
Because of compound interest, Cole said, your money will grow exponentially in an IRA. The sooner you can start, the healthier you'll be financially at retirement.
---
If you're 22, getting in the habit of putting aside 10 bucks a week—it's not like you need to save a million dollars," she said. "The amount of growth is much bigger than people realize. Rather than putting in lots of money later in life, put in money when you're young. If you have a 60-year timeline for that money to grow, it'll turn into 10 times as much as you put in."
3. If you're working for yourself, budget for self-employment tax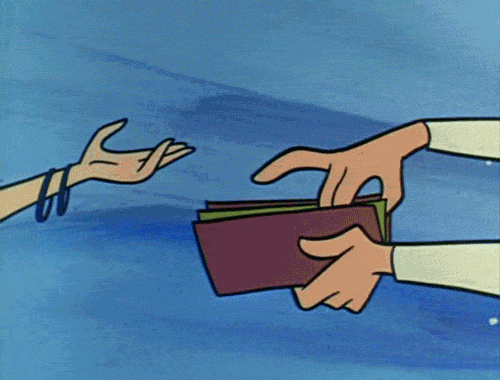 More and more, young professionals are moving away from full-time work for one employer and into the world of freelancing and gigs. There are costs and benefits to working for yourself, but one big thing to remember is that striking out on your own means income tax will no longer be taken out of your paycheck automatically by your employer.
After your first year of self-employment, you'll be responsible for paying your own taxes quarterly. As hard as it is to get started as a freelancer, people often get excited when they start making money and forget to budget for taxes, Cole said. A newly self-employed person can get into a financial hole that's hard to dig out of if they have to pay a large, unexpected tax bill and can't make ends meet.
---
That can spiral in a bad situation if you're living in a hand-to-mouth kind of way," Cole said. "Educating yourself about self-employment and what the tax requirement is, that is how to solve it."
If you're not self-employed and are lucky enough to have a benefits package through your employer, "benefits that people don't bother setting up because they take a couple hours of your time, ... really, really take a look at all the value, all the savings in that benefits package and take advantage of it," she said.
Lots of adults who are new to handling their own finances tend to avoid delving into the minutiae of it, even when the benefits are laid out. It can be overwhelming to concoct a financial plan for yourself, especially with so many options out there.
Cole advised diving in and getting as comfortable with it as you can. It'll pay off down the road.
"I really think that knowledge about this stuff is power," she said. "Being young and being able to put a modest amount of savings aside is so powerful and... can just put you in a world of comfort and security. It's really worth getting educated about."
4. Pay your bill on time
Did you know that even if you apply for an extension with the Internal Revenue Service, giving you an extra six months to file your taxes, you still have to pay by April 18? You're required to make an estimated payment and square up once you actually file.
Filing for an extension is easy, Cole said. And if you don't get an extension and file late, you will rack up penalties and interest.
"In the most extreme cases, non-filing can lead to garnishment of wages, forfeiture of property, and even jail time," she said. "It also may mean that you can no longer receive tax refunds that you may have been entitled to.
"If you are having trouble paying, it is always better to contact the IRS proactively and set up a payment plan. Generally speaking, if you come to the IRS, they will look at you more favorably than if they have to come to you."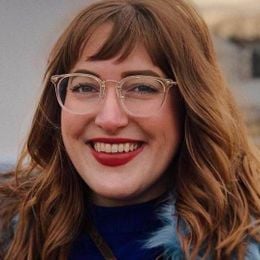 Katie Moritz
was Rewire's senior editor from 2016-2020. She is a Pisces who enjoys thrift stores and pho. Follow her on Twitter @katecmoritz.