Talking About Work When You Have a Chronic Illness
by
Bradley Jamison
More than a quarter of working-age people experiences a chronic illness, according to a 2017 study in the Journal of Occupational Rehabilitation. And we all navigate the working world differently. Some of us hide our illnesses from bosses and coworkers. Some of us ask for special accommodations or help when we need it. And some of us can't work a full-time job.
Of course, not working leaves you with a slew of very serious questions: Where will I live? Can I afford to keep treating my condition? Will I ever get well enough to work again?
And once you've got somewhat of a handle on the big things, there are still small things that can trip you up. Like the age-old question: "So what do you do for a living?"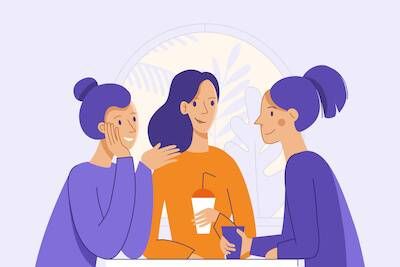 As someone who lives near Washington, D.C., I'm typically asked this question within five minutes of meeting someone new. I've learned over many years that replying with a joke is probably not the way to go—giving myself the title of "Professional Sick Person" tends to confuse people and doesn't create the lighthearted vibe I'm going for.
Let's be real—once you've revealed an illness as a chronically ill person, you feel the need to explain the illness, and it almost always ends with the other person giving you "the look." The one that says "poor you" when all you really wanted to do was have a normal conversation.
"When the conversation turns to me, I get a bit nervous," said Allie Cashel, who founded the nonprofit Suffering the Silence with Erica Lupinacci. The organization advocates for people with chronic and invisible illnesses.
"I'm never sure how to explain the work that I do to someone new. I don't know how much I should reveal about my background with illness. I question how much I should disclose."
'So what do you do?'
Meeting someone new is hard enough without having to get into very personal information right off the bat. Here are some creative ways to keep the conversation going when you don't want to get into your illness and would rather just talk.
1. Tell them about something you do to make a little money.
Do you babysit? Cool, now you're a nanny. Do you sell the occasional thing on Etsy? You have a small at home business as a professional crafter or artist. Do you sometimes do random jobs for money? You're a freelancer.
2. Tell them about something you do that you don't get paid to do.
Is Netflixing and chilling the only thing you can do right now? Great—you're now a movie and television reviewer. You could even write some reviews on Amazon to make yourself feel more legit (I'm sure you have plenty of opinions to back this one up).
Do you write blogs or even micro-blogs? You're a writer. Have you cultivated an Instagram following for your pet? You are now a social media manager.
3. Tell them about your volunteer work.
Maybe you foster animals, or get out and clean your neighborhood once a month, or write letters to your government representatives on behalf of a nonprofit, or you're consistently retweeting an organization you care about, talking them up and occasionally throwing a few bucks their way. It's as easy as saying "I help out *insert organization here*."
4. Tell them about what you used to do, and say you're between jobs. Technically, you are.
Bending the truth for the greater good
Yes, some of these are smudging the truth a little bit, but it's not for the other person's comfort, it's for your own. For you, it might feel like time slows down when the other person asks about what you do for a living. But to them it's just benign conversation.
---
"Small talk is hard for anyone who has something big going on in their lives, and for those of us living with chronic illness, something big is going on all the time," Cashel said.
"(Talking about sports or the weather) can feel super small compared to a major health setback or flareup, and using what can be very limited energy on those types of conversations can be frustrating for people. Sometimes though, it can be nice for people to find a distraction."
Don't feel guilty for wanting that distraction.
When the truth is easier
Of course, sometimes you do want to tell the truth—it requires a lot less thinking. To be honest, that "I feel bad for you" face doesn't last forever. (If you get good enough at it, they barely have time to blink before they have to answer you right back.)
"Most of the time, I would rather someone know that I have lupus because of how greatly it impacts my decisions, my career, my social life," Lupinacci said. "I am very comfortable with people knowing my history with illness, but am not always confident with someone's reaction.
"Because illness can illicit awkwardness or sadness from the person you're talking to, depending on the situation, I may not bring it up. But I often will because it's a huge part of who I am."
Sometimes, if I feel like it, I smile warmly and go with, "Well, I'm purposefully unemployed as I'm treating chronic Lyme disease. Don't worry though, it will get better eventually. And one day I'll get to be an engineer again!"
For now, I sometimes write, I'm caught up on all the TV shows, and do have to wrangle my cats. So, what do you do for a living?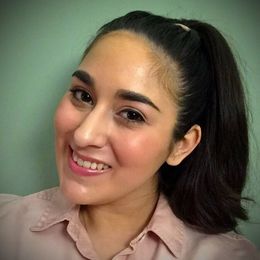 Bradley Jamison
is a freelance writer from Northern Virginia. She lives with multiple autoimmune illnesses as well as Lyme disease, which often inspires her writing. For now, she considers herself a cat wrangler, chronic illness advocate, makeup addict and a total geek. She has had writing featured in Vice, Glamour and Guideposts. You can follow her on Twitter @bgjamison or Instagram @beautybradley.