Talking About Having Kids With Your Partner
Tips on navigating a tough, often relationship-changing conversation.
by
Taylor Hartman
I grew up wanting kids of my own someday.
Raised by Baby Boomer parents, I saw myself reflected in the classic American family. I assumed that one day I would be introducing my mother to her grandchild and videotaping school plays or sports activities. 
But when I met my partner Rachelle in my mid-twenties, she was clear from the start that she didn't want to have children. I initially brushed the idea to the side — the relationship was young, and settling down to have kids was far in the back of my mind.
After a couple of years went by and my partner and I moved in together, I started to wonder if our opposite beliefs on having kids was a big deal.
I loved Rachelle and I wanted to stay with her for the long run, but I felt like I was banging my head against a brick wall when it came to the subject of having kids. Would we ever be able to see eye-to-eye on this?
In this ever-changing world where overpopulation is an issue and climate change looms over our heads, the dream of having babies is not as universal as it once was.
I talked to experts about how to broach the subject, and when to know if it's the right time.
Make your intentions — and timeline — known 
Talking about having babies can be a big step for a couple. Even mentioning the idea of rearing little ones of your own can take a relationship to a new level. Still, I'm grateful that my partner told me her preference for having children early in our relationship. 
If you feel strongly about having kids, or you feel like the clock is ticking and the decision needs to be made soon, it may be best to bring this up early on. Be clear on a timeline so as not to cause fear or confusion. 
Kim Lawson is a marriage and family therapist in Salt Lake City. She says she sees many couples split up due to miscommunication, so it's important to be clear and start a dialogue so everyone can be on the same page.
While it's not bad to want children soon, Lawson says it's important to define what "soon" means to you, so as not to create unnecessary pressure. 
"One partner may say something like, 'I'd like to start a family soon,'" Lawson said.
"The other partner may hear the word 'soon' and assume their partner wants to start having children in 1-2 months. This assumption will likely create a lot of anxiety and distress about their readiness or willingness to start a family. However, simply asking their partner to clarify with, 'What do you mean by soon?' will likely result in their partner stating, 'Oh, maybe in the next 2-3 years.'" 
Lawson said it's important to give a big decision time. Even if a couple knows what they want, it may be wise to have multiple conversations to avoid miscommunication or quick choices.
"The decision whether or not to have children, and if so, what is the right time to begin family planning, are extremely complex decisions to make," Lawson said.
When the topic arises, make space to truly listen
If you feel like it's time to have "the talk" about having kids together, it's worth making space for an open, honest discussion to take place.
Blindsiding your significant other at dinner may not be the best strategy when it comes to life-changing decisions. Instead, work on building a line of communication that works for you, and make sure you're ready to truly listen to your partner. 
Through the help of a therapist, I've watched my relationship grow, and the way I communicate with my partner change for the better.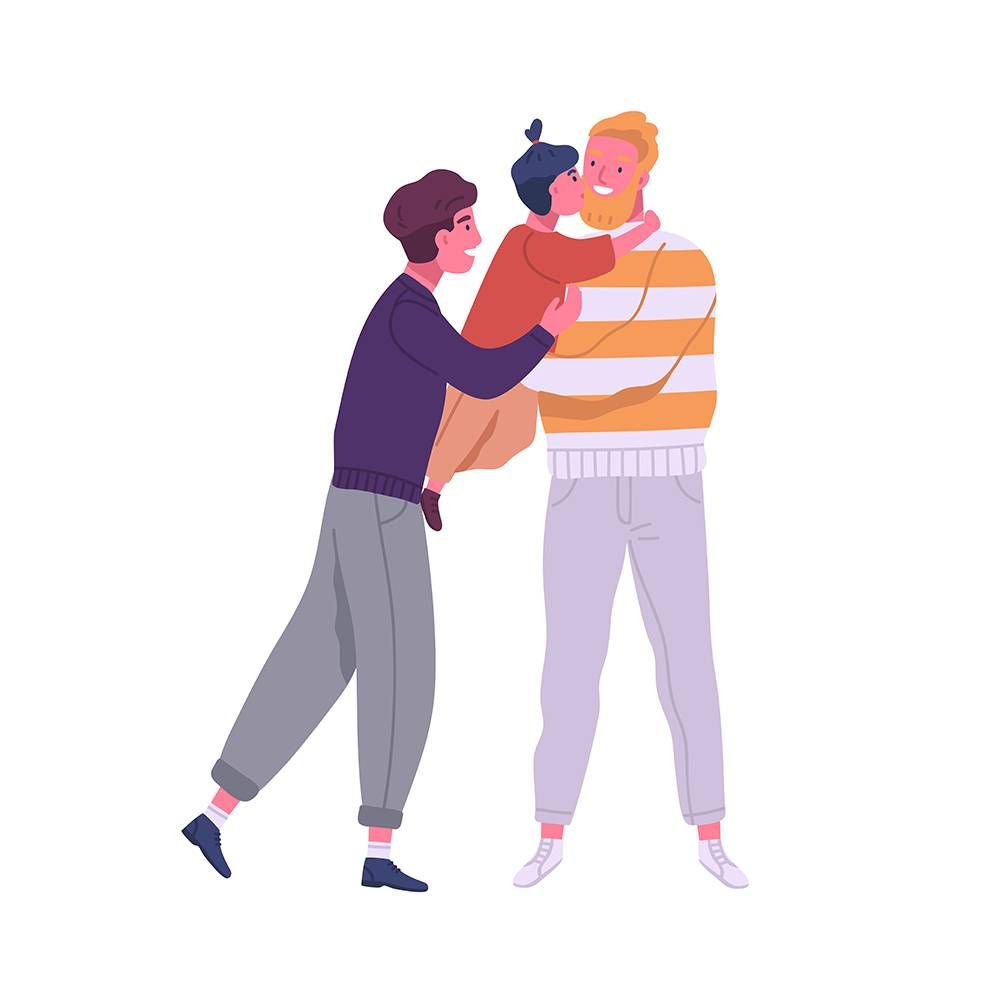 Rachelle and I have been able to get to the heart of how we feel and where we stand on certain issues through a technique called reflective listening. It's the practice of "hearing and understanding, and then letting the other know that he or she is being heard and understood," according to the founders Neil Katz and Kevin McNulty, who revolutionized couple's therapy with the concept in the 1990s.
For me, it was important for Rachelle to know why I wanted to have children.
I wanted to share my world with someone, and help make our society a better place by guiding a little human being, teaching them how to love and be loved, how to help people who need help and spread kindness through life.
Rachelle didn't want to have kids because of the effect it would have on her body, and because she wanted more freedom to travel and save money while she was young. It wasn't that she hated children. She just held more value in other aspects of life. 
Taking the time to make sure I was heard was validating for me as an individual. What proved to be even more helpful was having the chance to hear the reasons why my partner felt differently from me on this subject. 
Lawson said during family and marriage therapy, she sees people misinterpreting emotions, which can lead to friction and misunderstanding. 
"If a partner expresses strong fear about becoming a parent, that does not necessarily mean they do not want children," Lawson said.
"I like to think of our emotions as messengers attempting to alert us to our deeper thoughts and beliefs. Our emotions are valid and valuable, and it is important to make space to face and feel the emotions that exist within us."
However, though they need space to be felt, emotions don't need to make our decisions. Instead, our feelings may need a little bit of attention, reassurance and support from an understanding partner. 
Find compromise 
My partner and I were able to come to a better understanding, and when things got more serious, an agreement that we both liked.
Through strong communication, I realized that I, too, valued the idea of saving money and traveling while I am young.
After listening to why I wanted to have children, Rachelle was able to meet me halfway. We have both started mentoring at-risk youth through our local Boys and Girls Club, and someday plan on fostering a child, when we are older and more settled. 
Malissa Morrell, a relationship counselor in Salt Lake City, said that meeting halfway is a tough skill for some couples to learn, but can be beneficial in almost every situation. 
"Knowing how to make a compromise is something I find vital to the success of couples," Morrell said.
"This skill can take time to learn, and inherently means that sacrifices will be made. Taking time to develop trust is the first step."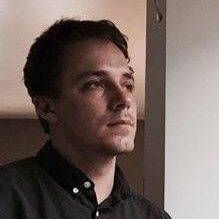 Taylor Hartman
is a writer from Salt Lake City. He works at KUED, Utah's PBS station. He loves the outdoors and discovering and writing new stories.