How to Talk About Race on Social Media
by
Marguerite Darlington
---
The first rule of Fight Club is: You do not talk about Fight Club. —Tyler Durden
For many people in the U.S., the same rule seems to apply to talking about race, either privately or publicly; on or off social media.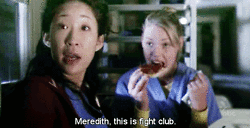 Race is an über uncomfortable topic for most everyone, no matter your ethnicity. But to paraphrase Paula Abdul, we need to "get comfortable with the uncomfortable."
Why?
Because the only way we're going to see true progress in this country is if we:
- Acknowledge that serious, race-related problems still exist
- Have positive, productive and public dialogues about these problems and ways to solve them
- Advocate for our friends and neighbors so that we can live side by side with kindness and understanding
So here are five tips on how you can begin to join the national discourse on race via your Facebook page and other social media channels.
Step 1: Create a safe space
If you're afraid to share something race-related on your Facebook Timeline, ask yourself why.
Most likely it's because you care about what people think or how people might react.
If that's the case, you need to take a hard look at who your friends and followers are and start utilizing Facebook's privacy settings so certain posts only appear to a select segment of your friends and followers.
Step 2: Start with a 'Like'
When a friend shares a race-related article, story or opinion that you agree with, or that touches your heart, "Like" it.
This is a great way to ease yourself into joining the public discourse on race, without posting anything on your own Timeline just yet.
And your friend will be heartened that you care about a cause or issue that is close to their heart—especially in a day and age where the close-minded are so bold and loud; and the more moderate majority are afraid to speak up.

With a Like here and a Like there, you are effectively stepping out of the shadows of the silent majority and adding your voice, in a small way, to the dialogue about social issues in this country.
Step 3: Follow a gladiator
If you don't have many (or any) friends who share race-related posts, then start following activists, scholars and celebrities whose intelligence and candor you admire.
Spend a few weeks or so just reading what they post, with an open heart and an open mind. You will benefit from seeing the world and social justice issues through their eyes.
Here are a few suggestions to get you started:
- Jesse Williams on Tumblr. The "Grey's Anatomy" star is a staunch civil rights advocate with a degree in African American studies. Before he made it big in Hollywood, he was a Philadelphia public school teacher for several years. Not surprisingly, his posts are educational and eye-opening.
- Cher on Twitter. Once you get used to her penchant for emojis and all-caps, you can enjoy the daily postings of a woman who is old and rich enough to serve it to you straight, no chaser.
- George Takei on Facebook. Star Trek star—and proud gay man—Takei is an American internment camp survivor, who is also old and rich enough to tell it like it is. He boasts an awesome sense of humor, which makes for Facebook posts that will have you chuckling on the daily.
- DeRay Mckesson on Twitter. Mckesson is a civil rights activist whose cerulean-blue vest is just as famous as he is (it has its own Twitter account!). He is a Teach for America alumnus with a degree in government and legal studies. His tweets and retweets are a reflection of the man: wicked smart, optimistic and crazy calm, whether he is answering tough questions on The Late Show With Stephen Colbert, or ends up being the subject of one of the most powerful arrest photos of 2016, which was taken while he was peacefully protesting police brutality in Baton Rouge, Louisiana.
- Humans of New York (HONY) on Facebook. Through this account you can read the lived experiences, hopes, fears, dreams and opinions of people of all ethnicities. Not just those whose photos and quotes are posted to HONY's feed, but also thousands of people around the world who chime in to the comments section of each and every post. The love and sense of community to be found on HONY is so powerful, it is no wonder that it boasts more than 18 million followers.
Step 4: Think (and research) before you post
The more you read on the subject, the more comfortable you'll be in lending your voice to conversations about race.
And the less chance you'll have of making a social media faux pas like Sam Smith or Kim Kardashian, whose navel-gazing and oblivious posts about race caused groans and eye rolls around the world.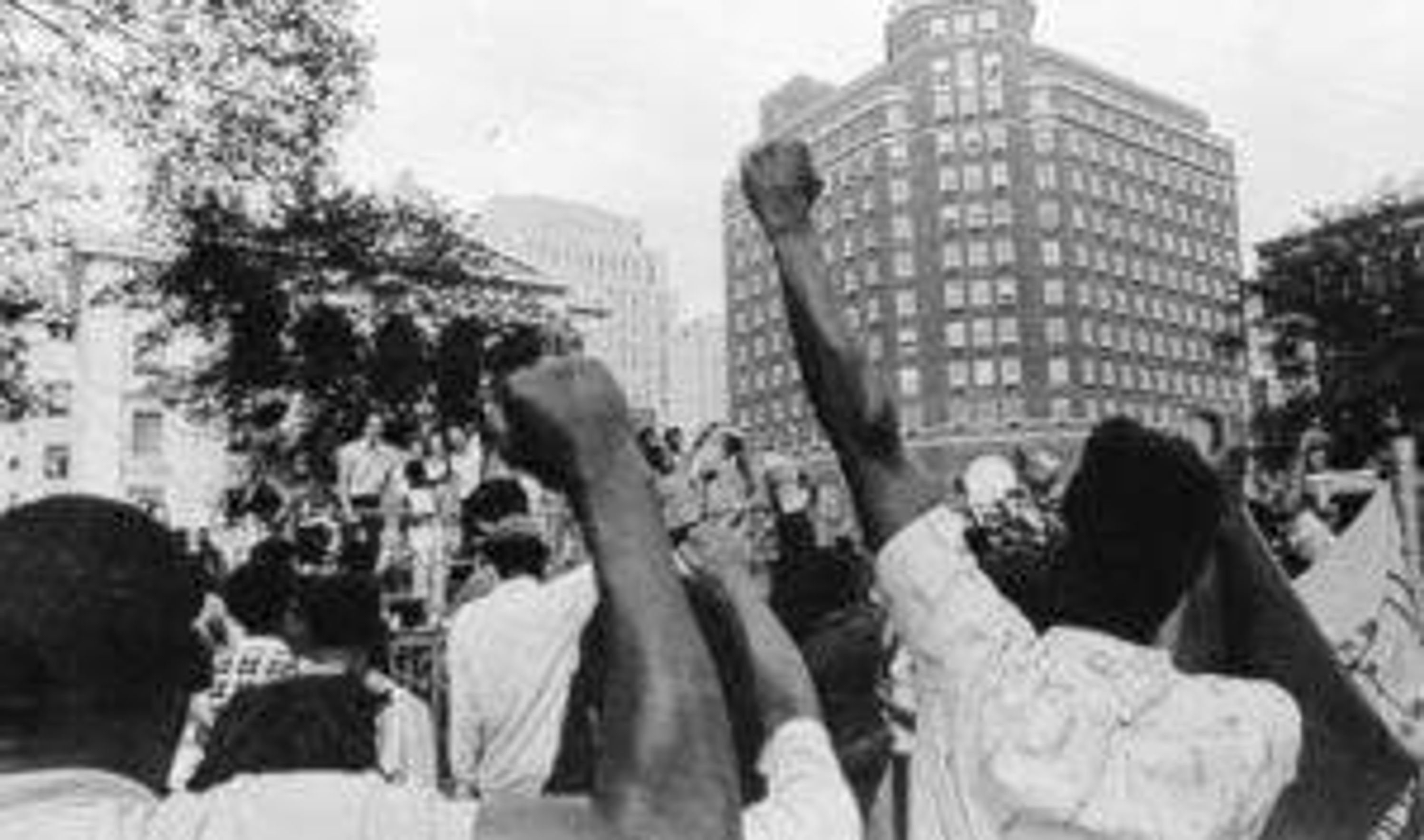 Enrich your mind by reading books, articles and research studies; watching documentaries; and, if you can, even auditing a college course or two on topics related to the history and effects of racism and racial bias in this country. For a start, check your local listings for the premiere of PBS's "Black America Since MLK: And Still I Rise."
That way you'll be more hip to well-documented facts like:
- Segregation in housing and schools—and a lack of diverse representation in TV, movies and merchandising—can have adverse effects on the self-esteem of children of color growing up in the U.S.
- The stereotype that Asian Americans are a "model minority" can have adverse effects on the mental health and advocacy of Asian American youth.
- Countless research studies have found there is racial bias in the news media and sports media that perpetuates negative stereotypes about people of color.
- Many African American men—of all income and education levels—have a very real fear of being shot and killed by a police officer during a simple traffic stop.
- White people in the U.S. are more likely to be illegal drug users than African Americans, yet are arrested and sentenced at much lower rates.
- The possession of crack cocaine carries a much harsher mandatory sentence than the same amount of cocaine. It's the same drug in different forms, but crack has come to be associated with use by black people, cocaine with use by white people.
And that's just the tip of the iceberg.
Step 5: Post with courage and love
Once you build up the confidence to share race-related articles, videos and opinions on your own Facebook Timeline and other social media channels, do so with an open mind.
Let your Facebook page be a place where people feel safe engaging with you on tough topics without fear that you will go off on them.
Let it be a place where people feel comfortable politely correcting you on occasions when you get your facts wrong; or respectfully disagreeing with your point of view even when you've got your facts right.
And moreover, let it be a place through which you're enriching the hearts and minds of your friends, family and followers.
When you speak up with kindness, you will encourage others to speak up. You will gain a better understanding of other people's feelings and why they think the way they do.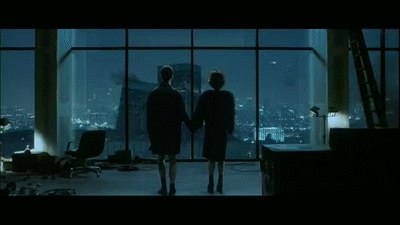 And you will be playing an integral role in molding this country into the land of freedom, tolerance and opportunity we all want and need it to be.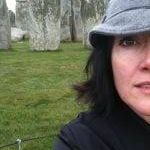 Marguerite Darlington
has worked in digital marketing and media since 1999, supporting brands like The New York Times, The University of Chicago Booth School of Business, The University of Wisconsin–Madison's Wisconsin School of Business, Jessica Simpson, ALDO Shoes and various independent entertainment properties. She joined Twin Cities Public Television as Rewire Director in June 2016.