How to Talk to Your Parents About Changing Your Career Plan
You don't need to seek their approval. But you should hear them out.
by
Kelsey Yandura
September 23, 2019
|
Work
This article is part of The Year After. This special Rewire initiative explores the many options available after graduation, helping you make whatever path you choose the right choice for you.
When Josh Heinlein graduated from Texas State University, his parents hoped he would start studying for the GRE. He had other plans.
"One of my friends asked me to be in her band," he said. "It was always a dream of mine to play music professionally, and I figured this was my chance."
He grabbed his guitar and started touring, picking up odd jobs on the side to pay the bills. 
"I was making more than enough to get by. I was the editor for a website, I had the morning shift at a bakery, I collected trash... and I was happy as a clam." 
Even so, his parents kept calling and asking, "When are you actually going to get a job?"  
"It kind of shook me," Heinlein said. "This was the parental generation who told us we could do anything, that we could dream... and that's what I was doing. But it didn't look like how they thought it would."
A shift in values 
While generations past have valued stability and security in a career path, many young people prefer flexibility, independence and non-traditional skill sets, according to a recent report by Upwork. 
"The traditional 9-to-5 office job doesn't adequately support the lives millennials and Gen Zs want to live," Upwork's CEO Stephane Kasriel told CNBC's Make It.
These differing value systems can make it difficult to see eye to eye on career decisions, especially when parents still feel like they know what's best. 
"Many parents have an idea in their heads of what career or path they see their child taking once they're out of college," psychologist and author Susan Newman said. "So, when their child comes home and says something different, they're completely floored by that idea." 
So, how do you talk to your parents about your non-traditional post-grad plans? Here are a few ways to approach the subject with empathy and confidence. 
Be sensitive
According to Jeffrey Bernstein, a family psychologist and relationship coach, many people are tempted to sway their parents by going in strong. 
"So many young adults figure the best defense is a really good offense," Bernstein said. "They'll get kind of 'in your face' with their reasoning." 
However, this may be more off-putting than convincing. 
"Parents may be a bit more supportive if the young person delivers the plan with a little more sensitivity." 
But that doesn't mean trying to gain your parents' approval, he said.
"You don't have to compromise your principles or yearnings."  
Acknowledge their point of view
Though you may not be asking for permission to start an alternative career, one of the biggest keys to creating harmony is listening. 
Try to understand and acknowledge the concerns your parents have about a non-traditional career path, Careershifters founder Richard Alderson said.
"Those have to be addressed head-on," he said. 
Bernstein says that listening and repeating the parent's concerns is key. He suggests something like: "I hear that you have a certain vision and expectation. I'm hoping you can also hear that I need to do what I feel is going to be most congruent with where I'm at and who I am — and this might be a little painful. But thanks for listening right now."  
Do your research first
Newman advises waiting to talk with your parents about a new career plan until after you've done your research.
"Collect evidence," she said. "Let your parents know that you're serious." 
Alderson calls this exploratory phase of career transition "prospecting" and agrees that it's not a space for naysayers. 
"During this phase, you're testing different things out," he said. "If you think someone may not approve or agree, don't share that sort of exploratory phase with them.
"Go to them when you've got more concrete evidence about a particular career path — how it will work, how it's going to sustain you... All that takes time to uncover."  
[ICYMI: Considering a Career Change? Do These Things First]
Let them know what matters to you
Besides communicating the practicalities of your new career goals, it's important to remind your parents about the values behind your decision.  
For Heinlein, this meant communicating his passion for music and his work ethic.
"I'm still very much myself," he said. "They had to realize that I got my stubbornness and my hustle from them... These were the things they taught me."  
Give it time
Ultimately, this conversation will be an ongoing one, Bernstein says.
"There may be a grieving process for the parent. And that's okay."  
"Be patient," Newman said. "Eventually your parents will come around... especially if they see how competent and happy you are in the direction you go."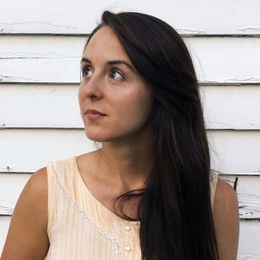 Kelsey Yandura
is a freelance writer, editor and journalist based out of wherever the nearest library is (usually Denver).