Why You Should Talk About Estate Planning with Your Parents
by
Katie Moritz
Estate planning sounds boring (unless you're a lawyer who specializes in it—in which case, thank you for your service), but planning for each of our financial futures is something we'll all have to come to terms with. (If not, our state laws will make decisions for us, and who wants that?)
If it sounds like something too far off in the future to think about now, consider this: You should care about your parents' plans, too. There's a good chance they haven't thought about it yet.
"Although estate planning is an important process that helps protect you, your family and your assets, it is one of the most overlooked areas of personal financial management and it is estimated that 50 percent of Americans do not have an estate plan," wrote Bradley O. Reiners, a lawyer and senior manager of gift planning at Twin Cities PBS, where Rewire is based. (Hi, Brad!)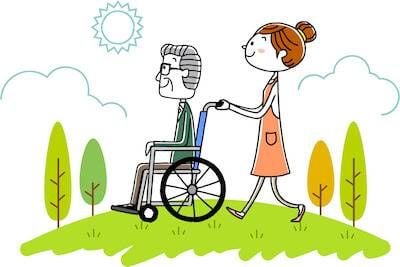 Things become even more complicated when you throw in plans for health care and other important parts of getting older.
It's National Estate Planning Awareness Week, so we pulled together some resources for how to gear up for a conversation with your parents about their own plans. By beginning to have these talks now, you'll be making it easier for yourself and your family down the road. Just like with most things, practice makes perfect.
1. First, learn about medical power of attorney
Legal stuff can be pretty confusing when you don't have experience with them. And health-related legal stuff can be even more intimidating. It's the kind of thing that's best learned by going through it. But educating yourself ahead of time on how to plan for serious medical situations can help your parents—and yourself.
Check out this article on what to do to plan for your own medical future. Once you know what you need to sort out, you can ask your parents if they've made their own decisions about this, what those decisions are and what your involvement will be.
2. What are their money plans?
Millennials' parents are just now hitting retirement age. With more than half of people in the U.S. having saved less than $10,000 for retirement, largely due to the recession, Erin Lowry, financial expert and author of "Broke Millennial: Stop Scraping By and Get Your Financial Life Together," anticipates the financial burden of their parents' retirement will fall on their children.
Isabel Barrow, associate director of financial planning at Edelman Financial Services, said the scenario is already "something that we as financial planners hear more and more about from our clients."
"I foresee in the next five to 10 years, this is when the conversation is really going to be happening," Lowry said in an interview with Rewire.
But that doesn't mean we should be waiting that long to start talking about it. In the eyes of financial professionals, the sooner we can broach the subject, the better. It's time to start talking with your parents about their own plans.
"A lot of times, children won't really think about it until, 'Oh, it's Mom or Dad's 65th birthday,'" Lowry said. That's "when the child realizes Mom or Dad can't afford to retire."
Learn more about planning for your parents' retirement.
3. Start the conversation, and keep it going
Health and money can be sensitive subjects, depending on your parents and your relationship with them. Be confident, but proceed with care.
"Talking to your parents gently and without reproach will have better results than being confrontational," wrote Catherine Hodder in her book "Estate Planning for the Sandwich Generation: How to Help Your Parents and Protect Your Kids."
"This is not a time to make things fair among siblings or to right past transgressions (real or perceived) within the family. The goal is to have your parents set out plans for their financial and medical future. You may not agree with how they may handle distributions, but their plan is better than no plan at all."
There's lots more to it. Read all of Hodder's advice for having and continuing the conversation here.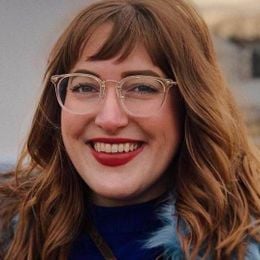 Katie Moritz
was Rewire's senior editor from 2016-2020. She is a Pisces who enjoys thrift stores and pho. Follow her on Twitter @katecmoritz.