How to Support a Global Cause from Far Away
Awareness is the first step to change.
by
Taylor Hartman
Visions of protestors clashing with police and armed forces around the world have flooded the news over the past few months. I've seen images surface weekly of people who are a lot like me – young, hopeful millennials – fighting to enjoy the freedoms I take for granted as an American.
I've watched their faces as they endure tear gas and water cannons, construct barriers to defend against police, some even losing their lives.
I've felt helpless as an observer of these protests. After all, I live across the globe, watching and supporting their causes from a screen in my home.
I decided to take action. I took a deep dive into what protestors say they need from the rest of the world.
Here's what I found out:
Little things, like awareness, count
Activists and organizations I talked to touched on the same theme time and time again: awareness is the first step to change. As a global citizen, sometimes the best form of support I can give is to remain aware of what is going on in other countries and share news of protests that I believe in.
Protestors on the ground in Hong Kong, who have endured months of sweat, tears and setbacks, say they need to know the world is still listening to them.
With a quick-moving international news cycle, stories come and go in the blink of an eye. While scouring Hong Kong forums for protestor's stories, I saw this idea as a common thread: the activists don't want to be forgotten, and they want the world's help sharing their narrative.
Reddit user toma17171, a Hong Kong protestor who wanted to go by the name Tim for this article, told me that continued coverage and sharing news stories about the protests is the best thing foreigners can do to support the cause.
"As a protester here, I think one of the more important things is for people around the world to continue to make articles about our situation and for the average person to give those news stories traffic and for those people to keep us in your hearts and minds," Tim said.
---
"Simple talking about us in the lunchroom helps. The more compassion for us out there, the more meaningful your fight becomes."
Human rights groups say that spreading news on social media can help bring the cause front and center. Even though it may seem like a small show of support to share an article with your aunt on Facebook, awareness of protestors' fights can be a vital step to change.
The importance of social media in the Hong Kong protests is unprecedented, and vital to the success of the movement, said Francisco Bencosme, Amnesty International USA's Asia Pacific advocacy manager.
"You're seeing protestors use social media to raise international awareness in a way that I think is pretty amazing," Bencosme said. "Not just to get information out to newspapers, but also to get average Hong Kong citizens who otherwise not be involved to go out on the streets."
While it's easy to focus on larger movements and big news stories, people from around the world are anxious to have their voices heard, and for others to learn about their cause. 
Valentina Lorenzo is an activist in Argentina, where she regularly attends protests and organizes demonstrations, even traveling to neighboring Chile to demonstrate late in 2019.
Lorenzo also recognizes the importance of awareness of a cause and suggests supporters in other countries get their news from a wide variety of sources, avoiding bias and a quick-moving news cycle. 
"We've been protesting for years down here," Lorenzo said. "Just because we aren't on the American news every day doesn't mean we don't need help.
"Look at international publications, and if you hear of people fighting for their rights, share about their cause. Keeping our battle at the front of people's minds is the biggest help we can get."
Call on leaders to support protestor demands
Darrah Graves is a homeless advocate in Salt Lake City, who's battled county leadership for years. She said when it comes to issues that face communities, sometimes leaders are unaware of a problem, or don't think it's a big enough deal to make a change. 
"A lot of these city officials don't see things the same way we do," Graves said. "If it isn't in their backyard they don't understand the nature of what needs to change. Sometimes we need to show them."
Graves said she and other activists have written letters, called officials, and even shown up to county offices to demand more homeless services. Eventually, those leaders started to listen, and Graves says, understand the problem. 
"We have to make our voices heard," Graves said. "We have to let them know they need to listen. We have to tell those in charge what change we want to see. It sucks, but we have to participate in the process sometimes. Not every change comes from taking to the street."  
Hong Kong protestors are clear on what they want. For months now, demonstrators have called for the city's leader, Carrie Lam, to open an independent investigation into alleged misconduct by police officers against protestors.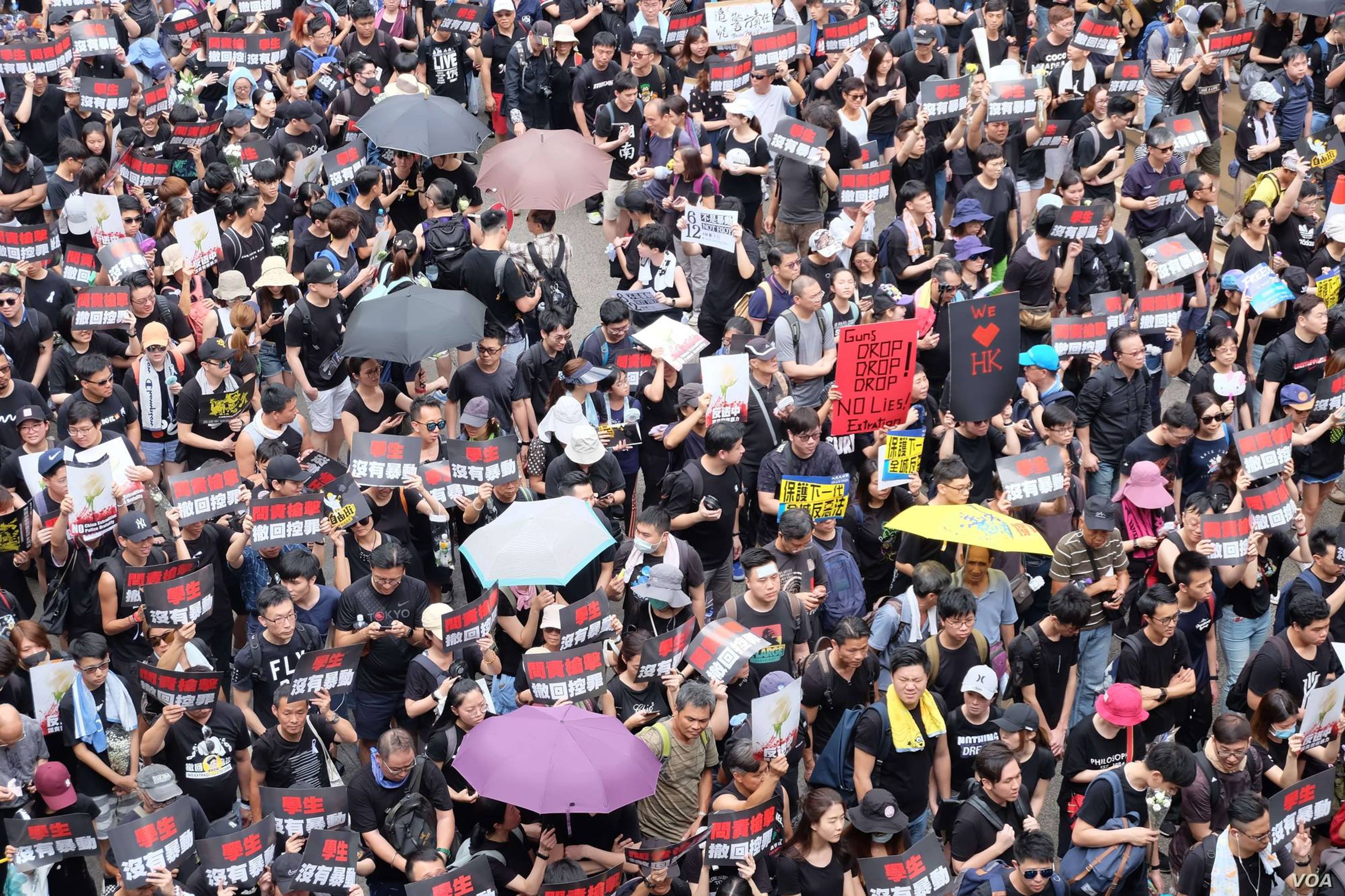 "The police have behaved very poorly," Tim said.
"They call the people of Hong Kong 'cockroaches' and dehumanize us. They hide or don't even wear IDs so we are not even allowed to know who the police are. They wear masks because they can't face the public. Their lack for transparency makes it feel like when they break the law it's out of cruelty and not in the best interest of the city."
But how can people who are far away help protesters get what they need? Letter-writing can be a powerful tool, Bencosme said.
"If you go to our page you can find a letter to Carrie Lam, calling for an independent investigation," he said. "Letter-writing really can have power."
There are other ways to support the protests, too, like reaching out to our elected representatives about the protests.
"Whether it's call their member of Congress to support various pieces of legislation that recently passed, or become involved in organizations like Amnesty International, people can find different ways to stand in solidarity with human rights in Hong Kong," Bencosme said.
[ICYMI: What Does Philanthropy Look Like When You're Broke?]
If you want to make a donation, do your research first
Sometimes I want to donate money as a quick and easy way to help. Hong Kong demonstrators say monetary gifts can be of assistance if they are given to the right organizations, but cash doesn't solve all the protestor's woes.
Protestor and Reddit user FlyFeatherss said financial support can be put toward legal funds.
But he thinks "a better way to help is just try to tell as many people as you can about what's happening and support your local government that supports what's going on in (Hong Kong)."
Don't give up
Across the city of Hong Kong, and in protests around the world, the resilience of people fighting for their freedoms is astounding.
My Twitter followers might get tired of my advocacy posts, but talking to activists and scrolling feeds and forums has shown me that the people on the ground aren't giving up, and neither should their supporters.
"We won't give up until (change) happens," FlyFeatherss said.
"Hong Kong people are some of the bravest and mentally strong people in the world. ... I know it sounds farfetched, but I'm sure that every single person here will keep trying no matter what."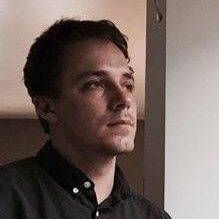 Taylor Hartman
is a writer from Salt Lake City. He works at KUED, Utah's PBS station. He loves the outdoors and discovering and writing new stories.