Do You Have the Sunday Scaries, or Do You Just Hate Your Job?
by
Julia Ries
If you wake up on Sunday mornings filled with dread about the week ahead, you aren't alone.
In our fast-paced, always-connected world, it's more common than ever to suffer from the "Sunday Scaries"—a.k.a. the anxiety that builds up on Sunday as you prepare to return to work or school.
It's so common, in fact, that nearly 80 percent of professionals experience the Sunday Scaries, according to a new survey from LinkedIn. And young professionals seem to suffer the most, with the scaries affecting 94 percent of Generation Z and 91 percent of millennials.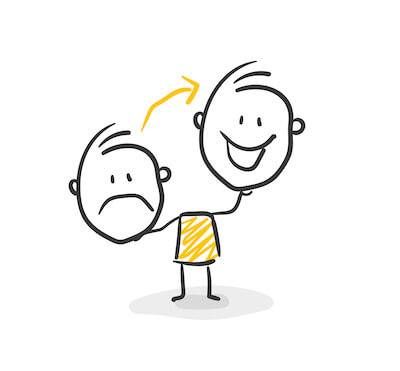 So, what's got us so down come Sundays? According to the survey, worrying about our workloads, balancing our professional and personal lives and thinking about the tasks we didn't get to last week are to blame.
Sundays should be a day to rest and recuperate. But, unfortunately, so many of us launch right into the workweek before our batteries get a chance to fully recharge.
If this sounds like you, it may be time to recalibrate and figure out what's weighing you down.
Acknowledge and label your emotions
First and foremost, acknowledge and accept your thoughts and feelings.
Maybe you're nervous about an upcoming presentation or ashamed for procrastinating so much last week. Take some time to check in with yourself, and try to be as open and non-judgmental as possible.
"Taking a few minutes to acknowledge what you are feeling can be a lot more productive than trying to avoid anxiety or fight it off," said Jamie Price, a wellness and meditation expert and co-founder of the wellness app Stop, Breathe & Think.
---
"Labeling your emotions can create a little distance and perspective, lessening their intensity."
The sooner you can identify the root of your anxiety, the sooner you can come up with some solutions to manage it.
Reframe your perspective
When a situation is stressful, we tend to fixate on the negative and tune out the things that are going well in our lives.
For each negative thought that rolls in, try to counterbalance it with a positive one.
"When those Sunday Scaries start to creep in, try to reframe your perspective by calling to mind things about work or school that are positive—like how it challenges you to grow or what it enables you to do," Price said.
Keep a journal and jot down accomplishments you're grateful for each week. Come Sunday, you'll have a whole list to look back on and appreciate.
Get moving
Sure, it can be tempting to stay curled up in bed all day, but that's not going to help your case of the Sunday blues. Going for a walk or dropping into a yoga class can help you get out of your head and into your body.
Focusing on movement can direct your attention away from distracting thoughts and ground you in the present moment, Price said.
Not to mention, a bit of exercise will get those endorphins flowing, which can boost your mood and help drown out any anxious thoughts.
Make a to-do list
It's normal to feel overwhelmed by the tasks you didn't get to last week. Simply writing a to-do list can help get them off your mind and alleviate some of your stress.
"On Friday, write down some thoughts about how to successfully deal with the matter so that when Sunday rolls about you already have a plan in place to help you navigate it and can stop worrying about it," said Jamie Gruman, an organizational psychologist and professor of organizational behavior at the University of Guelph.
When Sunday rolls around, set aside 30 minutes or so to go over your list and make any updates or additions. Having an organized plan in place can help you wake up Monday morning feeling prepared and productive rather than full of dread.
Start job-crafting
If your Sunday Scaries are debilitating week after week, it's time to take a closer look at what, specifically, is causing them.
Do you worry that you'll be let go? Do certain job responsibilities overwhelm you? Does your micromanaging boss drive you nuts? If so, consider job crafting—or changing up elements of your job—which can help you work to your interests and skillsets.
"Consider negotiating to take on certain tasks in exchange for taking tasks you don't like—or are not good at—off your plate," Gruman said.
If job crafting won't nix the scaries, then it might be time to find a new job that doesn't make you feel so blue.
"The Sunday Scaries will disappear if you find employment that engages you and makes you look forward to Monday morning," Gruman said. "Challenging? Sure. But doable."
It's normal to feel some stress before the start of a week, but if you commonly feel depleted and anxious before the week even begins, it's probably time to change something.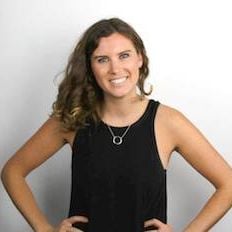 Julia Ries
is an L.A.-based writer covering health, wellness and life-type stuff for Rewire, HuffPost, VICE and Healthline, among other publications. You can see her work at juliaries.com.