How to Behave Like a Successful Entrepreneur
by
Katie Moritz
In today's crowded and noisy business market, it's never 100 percent clear why some startups have great leaders and others don't. But Michael Glauser and Dan Holland of Utah State University's Jon M. Huntsman School of Business and the Entrepreneur and Innovation Exchange have a pretty good idea.
For the past 20 years, they've been interviewing successful entrepreneurs about what made their businesses grow. The research team boiled those oral histories down to eight must-have entrepreneurial leadership behaviors—the common thread that connects the successful businesses.
We asked Glauser, who serves as executive director of the Jeffrey D. Clark Center for Entrepreneurship at Utah State University, to elaborate on five of the traits that successful entrepreneurs share.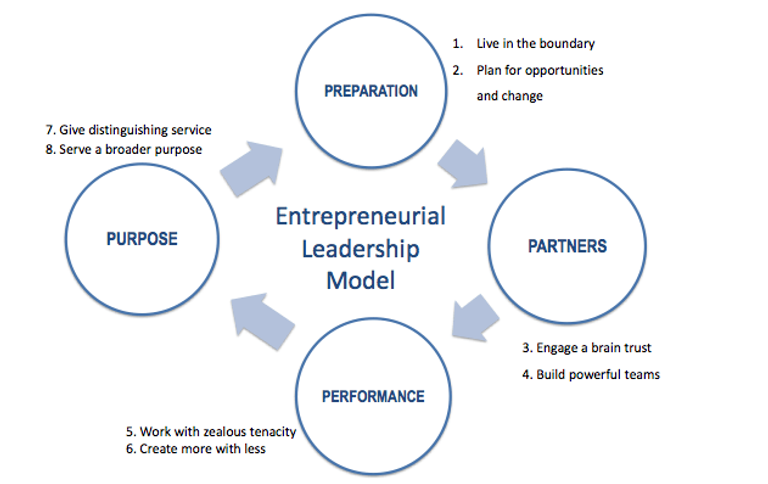 1. Live in the boundary
So what does it take to launch a viable startup? The first step is being an expert on the industry in which you're opening your business—the researchers call this "living in the boundary."
But you don't need to have worked in the industry, or even a related industry, to be an expert (although that can help), Glauser said to Rewire. A significant chunk of businesses—and successful ones, at that—are started by what he called "user entrepreneurs," people who are experts in the industry from a consumer perspective, "familiar with the products, knew which ones worked and didn't work and what was missing," Glauser said. Creating a product or service that meets a need that's not already being met—not creating a "me-too" product—is key for a business to be successful.
Fifteen to 20 percent of businesses are started by user entrepreneurs, Glauser said. But 46 percent of firms that are still viable after five years were launched by this type of expert. So if your business idea is outside of your area of expertise, never fear. Becoming an expert on your would-be competition is also effective.
2. Build a brain trust
Once you've decided on your startup's core team, you should build a group of outside mentors, or a "brain trust," to fill in skill gaps on your team, Glauser said.
This brain trust should be made up of eight to 12 people you trust. They can advise you on everything from finance to UPC codes to social media marketing—wherever you need to beef up your business strategy, Glauser said. And successful business owners went out of their way to make this partnership convenient for the mentors, he said. They asked members of their brain trust if they could come by over lunch or go with them on their early-morning run—whenever they could easily squeeze in a free mentoring session. This is a good way to save money on business consulting.
Successful entrepreneurs "were quite creative in finding people who could help them jumpstart their business early on before they had money to pay anybody," Glauser said.
3. Create more with less
It's key to spend as little money as possible in the early stages of your business, Glauser said.
Successful entrepreneurs "borrow before they would rent, rent before they would lease and lease before they would buy," he said. "They were very, very efficient, undercapitalized by industry standards."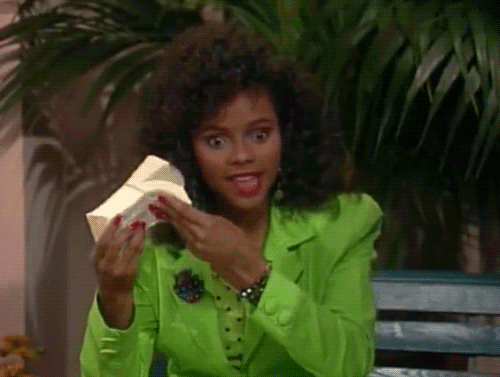 The owner of Skratch Labs in Boulder, Colorado, started his healthy sports drink business on the cheap. A former cycling team trainer, he noticed an interest in his homemade hydration drinks and decided to make a go of it. He found an old funnel cake cart and sold burritos out of it at cycling events. When he'd sell a burrito, he'd give away a sample of his drink mix for free, Glauser said.
"He only spent $800 on marketing to introduce an international brand into the world," Glauser said.
The business owner went on to negotiate a sponsorship of the Tour of California bike race. He was able to get the race organizers to waive the $250,000 sponsorship fee—in exchange he would give out his sports drinks to cyclists along the race route.
"During that week he was on 11 national media interviews talking about his hydration products," Glauser said. "Probably most importantly, (successful startups) have buying customers waiting to buy the product before they even make them."
4. Exceed expectations with your service
How can you make your company memorable?
"Find out what these customers want and then give them more," Glauser said.
Providing customers mind-blowing customer service is a tried-and-true way to impress and generate a following, he said. This means giving people more than they expect.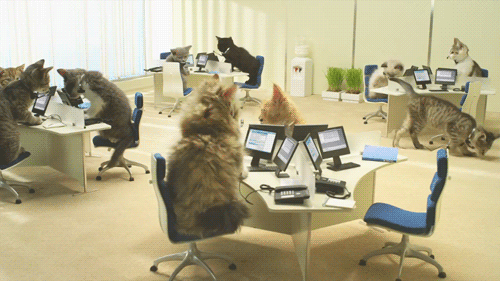 One woman in Albuquerque started a residential and commercial cleaning business. Her trick to standing out: Asking for a list of what the client wanted cleaned and then cleaning one more thing free of charge, Glauser said. It was an unexpected benefit to using the woman's business and left customers feeling like they were getting exceptional service every time she cleaned their home or business.
5. Solve a problem
Sure, it's great—and necessary—to make money. But that shouldn't be what's motivating you to build a successful business, Glauser said. There needs to be a higher calling than dollar signs driving the venture.
"Having a really strong, engaging focus for your business" is key, whether you're "doing something to solve a problem or create jobs," Glauser said. "It has to be more than just making money—if it's just making money you wont be able to weather the ups and downs."
He said the research team has been impressed by the non-financial reasons people start companies.
---
They want to make a difference in the world, they want to service a particular clientele," Glauser said.  "They're driven by things that aren't money and if you don't have that it's too hard. Having a strong underlying purpose, it gives you the passion and tenancy to get through the first three to five years that are so critical."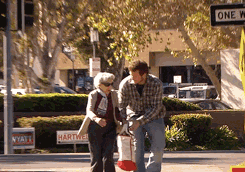 For some entrepreneurs, this means giving back to the community in which their business is located, donating to local causes, mentoring students or buying uniforms for the high school marching band, for example.
They're "heavily involved in sharing the revenue with people who have helped them be successful," said Glauser, who wrote a book called "Main Street Entrepreneur" about successful small-town business owners.
One entrepreneur in Baker City, Oregon, had a goal of invigorating the local economy by creating 100 jobs in the town.
"He's just driven to do that," Glauser said.
With so many businesses competing for attention in our globalized market, why is it still important for new ventures to take root? Small businesses might be the answer to a technological takeover.
"Technology is replacing jobs in every single industry," Glauser said. "Jobs are going to be far more limited in the next decade due to hardware and software and delivery drones. We think more people are going to have to create their own companies, create their own jobs... so they're not caught up in this job reduction."
Want to read more about the successful traits of entrepreneurs? Get the whole list on Entrepreneur & Innovation Exchange.
This article is part of America's Entrepreneurs, a Rewire initiative made possible by the Richard M. Schulze Family Foundation and EIX, the Entrepreneur and Innovation Exchange.

Katie Moritz
 was Rewire's senior editor from 2016-2019. She is a Pisces who enjoys thrift stores and pho. Follow her on Twitter @katecmoritz.