Why Student Loans are a Smart Investment
by
Katie Moritz
It's good to be cautious about money. But are you being too cautious?
People who are resistant to taking out loans to pay for college could be holding themselves back from higher education, and the higher salaries that come with a college degree, recent research suggests.
"Loan aversion" means avoiding taking out loans to pay for big-ticket items—like higher education, a car or a house. About 20 percent of the students and young adults researchers studied were loan averse.
Folks who are loan averse are more likely to attend school part time, enroll in a two-year college rather than a four-year or delay attending college to avoid having to take on debt, said Brent Evans, assistant professor of higher education and public policy at Vanderbilt University's Peabody College of Education and Human Development. He and colleagues Angela Boatman and Adela Soliz study the reasons behind loan aversion.

"All of those things are related to poorer outcomes—you're less likely to finish a baccalaureate degree" and reap the salary benefits of higher education, Evans said. In 2015, the average person with a bachelor's degree was making 67 percent more than a worker with no college degree, according to CollegeBoard's 2016 College Pays report. Over the course of a career, Evans said, that adds up.
Go forward with confidence
With national student loan debt often in the headlines—folks in the U.S. alone owe more than $1.45 trillion in student loan debt—it's normal, and healthy, to be cautious about taking on your own debt. You want to be sure you can pay it off once you're out of school.
But while out-of-control borrowing might be a big-picture problem, 61 percent of 2015 college graduates who took out loans finished their bachelor's degrees with an average of $28,100 in debt, according to CollegeBoard's 2016 Trends in Student Aid report. That's a good chunk of money, yes, but Evans pointed out that the earning potential of people with bachelor's degrees more than makes up for reasonable debt.
"If you think about the lifetime benefit of a college degree in terms of your earnings, it's very small," Evans said.
---
Over the course of their career, the average person with a bachelor's degree will make $800,000 more than a person without one— "that's the number that's thrown about in policy circles," he said.
Going into undergrad, the most important thing to consider is whether you're likely to finish your degree, Evans said.
"The thing to be careful about is choose to go to an institution where you're likely to finish," he said. "The ones that borrow a lot of money and then didn't finish their degree, the debt-but-no-degree, are the ones that are really problematic.
"Part of that is being savvy and thinking about, 'Am I going to college that has a high graduation rate?... Am I likely to go there and finish?' If you're likely to finish, then borrowing a reasonable amount of money isn't going to negatively affect your life that much."
Student loan debt has been pointed to as a reason behind our generation's hesitance to buy homes or get married and start a family. But while debt might be delaying young adults "moving on in life... on the whole it's probably a better decision to go (to college) and borrow than" to not get a degree, Evans said.
Why people avoid loans
People end up "underinvesting in higher education" by avoiding loans for a variety of reasons, Evans said. Some of that, the researchers found, is related to family history of borrowing. Evans and his team worked with high school seniors, community college students and young adults without college degrees to determine causes for loan aversion. The people who had experience with payday loans—either personally or via their parents—were more loan averse. Payday loans have famously high interest rates and are particularly risky loans to take out, Evans pointed out.
Financial literacy also played a role. The people who knew more about the way borrowing and repayment work were more likely to see loans as a viable option to pay for school, the researchers found.
When you're looking into college, talk with a financial aid advisor about your options for aid and the way your loans will work. After all, knowledge is power.
"There's a risk in borrowing if you're afraid you're not going to make the money back," Evans said.
There's a fear that if you don't get a job right after school "you suddenly have to pay all these loans back," he said. "That risk is almost eliminated by income-based repayment."
Sliding scale loan repayment
Did you know that there are federal programs that allow you to pay your federal student loans back based on your salary—called "income-based repayment"? A lot of people don't.
If you're unemployed or working in a low-salary job after college, you might be a good candidate for these programs. Visit the U.S. Department of Education website to learn more.
Less than half of the high schoolers the researchers worked with knew about the federal government's income-based repayment programs.

"There's not this widespread knowledge," Evans said. "Really, they need to know that information when they decide to borrow up front."
When the researchers made five-minute presentations on income-based repayment in high school classrooms, those students reported being less loan averse afterward.
"Not a lot of people know about this form of income-based repayment (and) the less financially literate you are, the more likely you are to be loan averse," Evans said.
With that in mind, Evans offered a tip to folks who are considering borrowing for school: Make sure your loan package includes the maximum amount of federal loans it can before you accept private loans.
"Federal loans are preferable to private loans on average," he said. "We see students who don't exhaust their federal loan capacity before turning to private loans."
Not only are federal loans eligible for income-based repayment plans, they can be discharged in the case of death or permanent disability, Evans said. They also offer more flexibility if you do need to defer payment.
When you work on your student loan package with your financial aid counselor, ask them to max you out on federal loans before going to the private market.
"College is still a very good investment," Evans said. "If you have to borrow a small amount to (get a degree), I think that's a very good decision."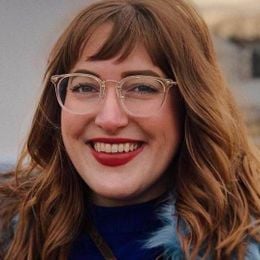 Katie Moritz
was Rewire's senior editor from 2016-2020. She is a Pisces who enjoys thrift stores and pho. Follow her on Twitter @katecmoritz.