Structural CEO: How a Workplace Social Network Can Help You Excel
by
Katie Moritz
September 26, 2018
|
Work
Maybe it's happened to you: Getting passed up for a special project at work that you know you'd excel at, just because you didn't even know a manager was looking for volunteers. Or because you weren't in the right place at the right time and advocating for yourself.
But what if everyone at your workplace had access to information on every project you've worked on, every position you've held in the past and every one of your professional skills? Making this information accessible could help take those other factors—that have little or nothing to do with your actual capabilities—out of the equation.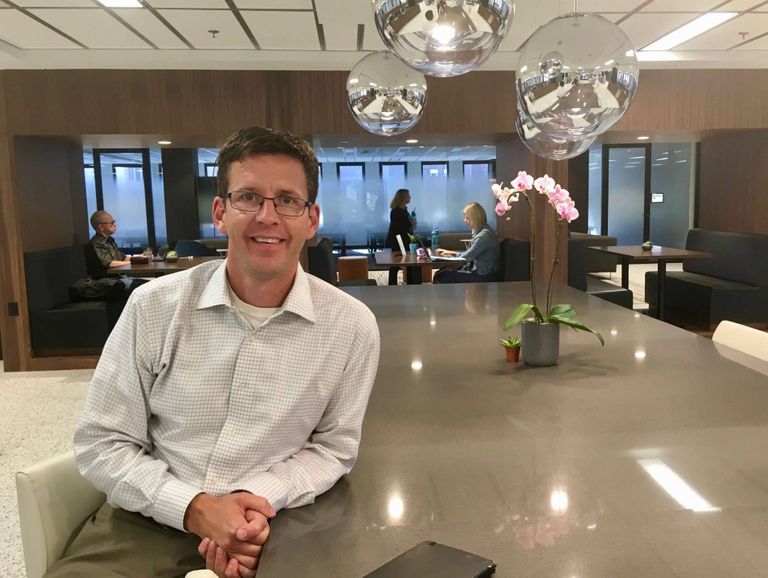 That's what Scott Burns hopes to achieve with Structural, a tech startup based in St. Paul, Minnesota, that created a first-of-its-kind internal social network for workplaces.
"I describe it as an internal people network that's really powered by data," CEO and co-founder Burns said at Osborn370, a new startup incubator in downtown St. Paul where Structural is based. "What that means to me is bringing to work life the incredible ingenuity that is infusing all other aspects of human life in 2018.
"If you want to find a restaurant you look at what other people are interested in, what they're saying, and benefit from the data about those experiences when you open Yelp. And when you're looking for a job you look on LinkedIn,... you look at Glassdoor for ratings, and you're able to make an incredible decision that wasn't possible 10 years ago and maybe even five years ago. ... Data and human networks are making all of those experiences better, and yet the workday has been neglected."
The Structural platform organizes employee data into an interface anyone within the company can navigate. An employee's profile shows their position within the company, but it also shows past jobs and skills, like languages, video editing, project management, web design or coding. Employees can also enter personal information, like the names and ages of their children, or their favorite books and movies.
Users can navigate their workplace network by searching for specific skills or experiences. They can also send a question to a specific group of people. For example, you can search for people within your organization who speak Spanish, and then ask only those folks if they'd be interested in helping with a Spanish-language project.
Burns hopes this tool makes interoffice connections more efficient and transparent. Already, thousands of employees at companies big and small are using the interface. It's helping managers connect with undiscovered talent that already lies within their organizations, Burns said.
"For those top 10 performers you have on your radar, I want to show you the 20 other people who look like them based on their background and skills," he said.
The data of teamwork
Lots of experiences and people contributed to the idea behind Structural. Quite a few of those experiences happened to Burns while he was leading his last startup, GovDelivery, which helped governments around the country communicate with with their citizenry. GovDelivery sold in 2016 for $153 million.
"When I was building GovDelivery, I had to transition from a guy with an idea and a few friends to running a company with 250 people with offices in eight locations and a big office in the U.K., and I ran into some very interesting tactical challenges with that," Burns said. "I would bring a big binder around with everyone's picture in it and the org chart and my notes about everyone so I could remember who was who and what they did.
---
"I also found that my managers and leaders struggled to find the best person to bring on to any given project. They would go on these water cooler-driven fishing expeditions for 'Who can help me with a client in the health care space?' Instead of using any information to drive that decision they would ask around."
These informal "fishing expeditions" weren't dredging up the best talent.
"The guy with the most expertise is the introvert that doesn't respond to that," Burns said. "We got so sophisticated with how we talked to our customers and how we found our customers ... Meanwhile, inside organizations, we're like 'Hey, let's meet up at the water cooler and talk about our career goals, and take this personality test and I'll throw it in a paper file.'"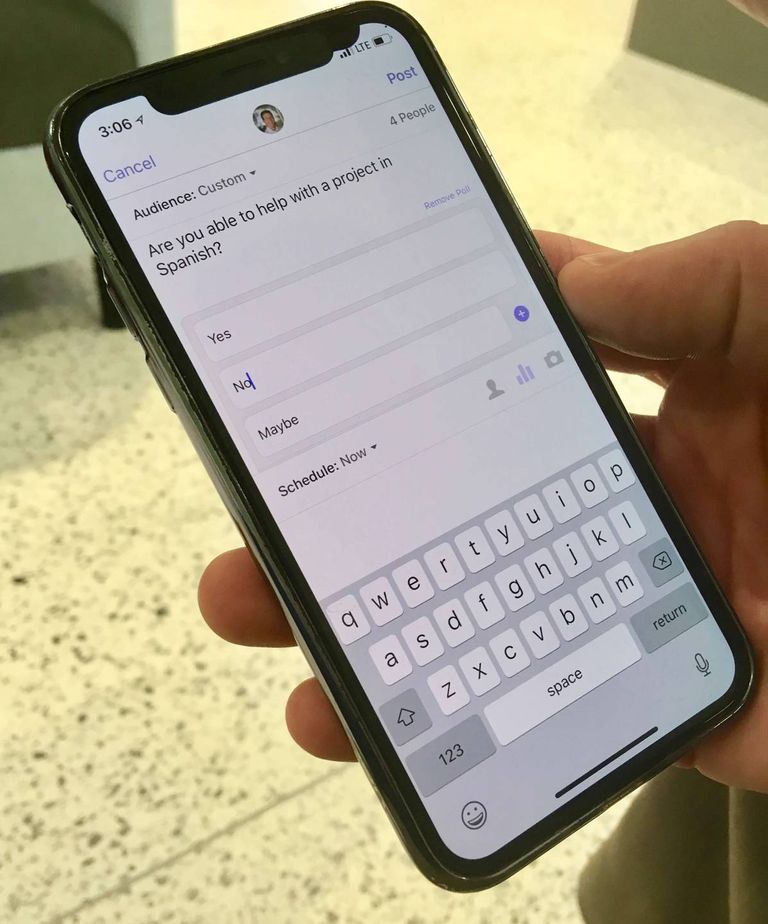 Another poignant moment happened when Burns was leaving GovDelivery at the beginning of 2017. An employee told Burns, "I'm just so glad you love peanut butter cups." Confused, he asked her what she meant. She told him she never would have thought to try for a management position, but every day at 4 p.m. Burns came into her office to take peanut butter cups from her candy jar.
She reminded him that one day he told her she should position herself for a management job that was coming up. Instead of applying for a lower-level job she had planned for, she went for the bigger job and got it.
Hearing that story, "I felt a sense of both pride and shame," Burns said. "Someone's career and matching them with the best projects shouldn't be driven by happenstance."
Structural is the first company that has introduced data-driven software to rectify this common problem, but Burns sees this kind of technology as the future of workplaces.
"Structural is very much about making work more successful for people and more connected and using data to do it, and those elements are unique to us," Burns said. "There's a lot of reasons why more people will be doing what we're doing, because it works really well. I always kind of expect competition if you're onto a good idea."
A supportive home for tech
Burns was with GovDelivery for 16 years. When he left, "there was never really any doubt about the next company I started being" in St. Paul.
"St. Paul is in a really good place right now," he said. On top of a growing food and cultural scene, "the tech community in the Twin Cities is stronger than ever and we have a decent grouping of technology companies in St. Paul."
And, of course, a company focused on making working people's lives and careers better couldn't function without great people of its own. St. Paul is home to an amazing pool of professionals, Burns said, and being able to recruit from Minneapolis and the surrounding metro area makes it a no-brainer location for a growing business.
"It gives you an incredible range of diverse perspectives, lifestyles, life phases that people are in, and people who want to work in software sales to creative professionals who could just as well be working at an ad firm," he said. "There's good stuff going on in St. Paul and Structural's excited to be part of that."
This article is part of  "Living for the City," a Rewire initiative made possible by The John S. and James L. Knight Foundation.

Katie Moritz
 was Rewire's senior editor from 2016-2019. She is a Pisces who enjoys thrift stores and pho. Follow her on Twitter @katecmoritz.