Why Streaming Has Changed How Music is Written
by
Alex Veeneman
Despite a rise in interest in throwback formats like tapes and vinyl, music lovers have never been more digital than they are today. In 2016, for the first time ever, revenue from digital music made up half the global record industry's total revenue, according to IFPI.
But even within the digital musicscape, shifts are happening: In 2016 the record industry saw a 20.5 percent decline in download revenue—meaning we're purchasing and downloading mp3s online less and less—and a 60 percent increase in revenue from streaming services like Spotify and Pandora.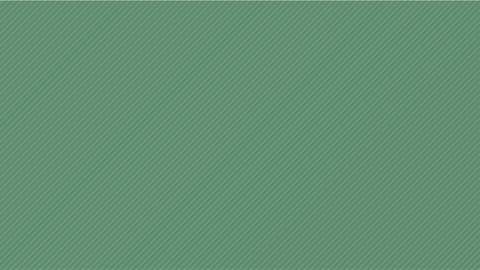 The music industry is responding to these changes in our listening habits. In recent years, even the way music is written has changed to fit our growing preference to stream rather than buy. Research from The Ohio State University suggests that the increased digital consumption of music has come at a price–the loss of the long introduction.
Researchers have found that introductions to songs are now roughly five seconds long, compared to the 20-second intros that were the norm with ballads of the 1980s.
5 seconds to reel you in
Hubert Léveillé Gauvin, a doctoral student in music theory at Ohio State, said this is the result of what he calls the "attention economy" of modern pop music. Artists are getting right to the point in their songs in order to get heard.
"It's survival-of-the-fittest," Léveillé Gauvin said in a university news release. "Songs that manage to grab and sustain listeners' attention get played and others get skipped. There's always another song."
Léveillé Gauvin compared 303 songs that charted in the top 10 from 1986 to 2015. In addition to the length of the intro, Léveillé Gauvin noticed an 8 percent increase in tempo–indicating a trend toward faster pop music.
"The really striking thing was the disappearance of the intro," Léveillé Gauvin said. "The voice is one of the most attention-grabbing things there is in music."
For example, Starship's "Nothing's Gonna Stop Us Now," released in 1987, was compared to Maroon 5's "Sugar," released in 2015. (If you've never seen the "Nothing's Gonna Stop Us Now" music video before, you're welcome.)
The intro to "Nothing's Gonna Stop Us Now" is 22 seconds, and you don't hit the hook until over a minute into the song. Maroon 5's intro for "Sugar" was less than half that length, and the hook was reached within 40 seconds—instant gratification.
Other songs Léveillé Gauvin studied indicated that introductions for songs in the mid-1980s were 20 seconds long, compared to today's average of 5 seconds.
One-word wonders
Another change Léveillé Gauvin noted was the shortening of song titles. Many of today's song titles are one word long, like "Sugar," and he said the number of those increased as he got closer to present day.
(Léveillé Gauvin looked at the most-streamed songs on Spotify to see if those songs would fit the attention economy guidelines better than the least-streamed songs by the same artists, but he didn't see a difference.)
Why shorten intros, speed up the tempo and make song titles easier to remember? Léveillé Gauvin argued that artists are writing and recording songs to promote other things, like their live shows. In his opinion, artists aren't as interested in the income songs bring in via services like Spotify and iTunes. They're using their recordings to encourage fans to purchase tickets to their concerts or other products, setting them up to make more money than they would from downloads or streams alone.
"Artists and producers are shifting from having their songs as cultural products to having their songs as advertisements for themselves," Léveillé Gauvin said. "Your product isn't necessarily your song, it's your personal brand."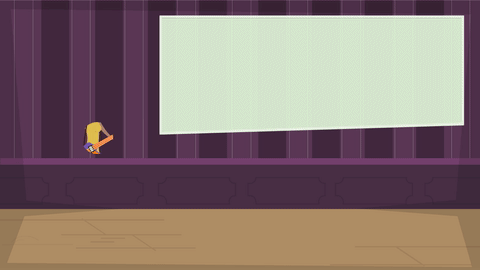 And in order to make the biggest impact they can on listeners, artists are cutting to the chase.
"We're operating in an 'attention economy,' and attention is scarce and valuable," Léveillé Gauvin said. "If people can skip so easily and at no cost, you have to do something to grab their attention."
Not all top 10 pop songs fit the mold. Gotye's "Somebody That I Used To Know," released in 2012, had an introduction that lasted 20 seconds, and the hook was reached halfway through the song–at the 2-minute mark.
The music biz we used to know
There's not a singular reason for the music industry's shift, but Léveillé Gauvin said innovation in how music is consumed is playing a key role. He noted that CDs made skipping easier compared to an album on vinyl or on a cassette. We've moved on from there, but we hold onto our desire to skip songs when we want to.
"If you look back historically, technological changes have likely shaped the way people compose and listen to music for a long time,"Léveillé Gauvin said. "It's very easy to see this in a cynical way. It's not necessarily a negative thing; it's just the nature of the beast."
How much has the music industry changed? Learn about its surprisingly humble beginnings. And find out what your Spotify playlist says about you.
Author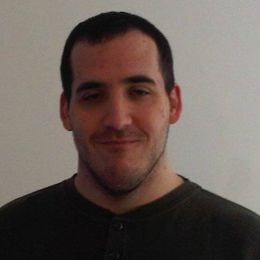 Alex Veeneman
is a freelance journalist based in Chicago, writing for publications in the U.S. and the U.K. He is an active member of the Society of Professional Journalists and serves on its Ethics Committee. When he isn't writing, he's either watching Jacques Pepin reruns and British TV shows, listening to public radio or planning his next story. You can interact with him on Twitter @alex_veeneman.