How to Stop Wasting Food as a Single Person
by
Gretchen Brown
The Onion only parodies things that are relatable enough to instantly get the joke.
So as a single person, the article titled "Salad Suppliers Pledge To Continue Including Just Enough In Bag That Some Will Go Bad If You're Single" was funny, and also… very real.
"Single customers can rest assured that they will always be left with a slimy, inedible clump of brown leaves at the bottom of the bag that wouldn't be there if someone else were in their lives," the article says.
I've had more than a handful of bags of mixed salad go bad before I could eat it all. It's one of the realities of cooking for one.
Usually I end up cooking one dish and eating it all week, leaving me to waste some when I'm inevitably tired of it by Friday. I can't seem to strike the right balance.
But knowing that in the U.S., between 30 and 40 percent of all food is thrown away, I feel like I have an environmental responsibility to figure it out.
Buy smart
As it turns out, my first mistake might be in the way I buy food.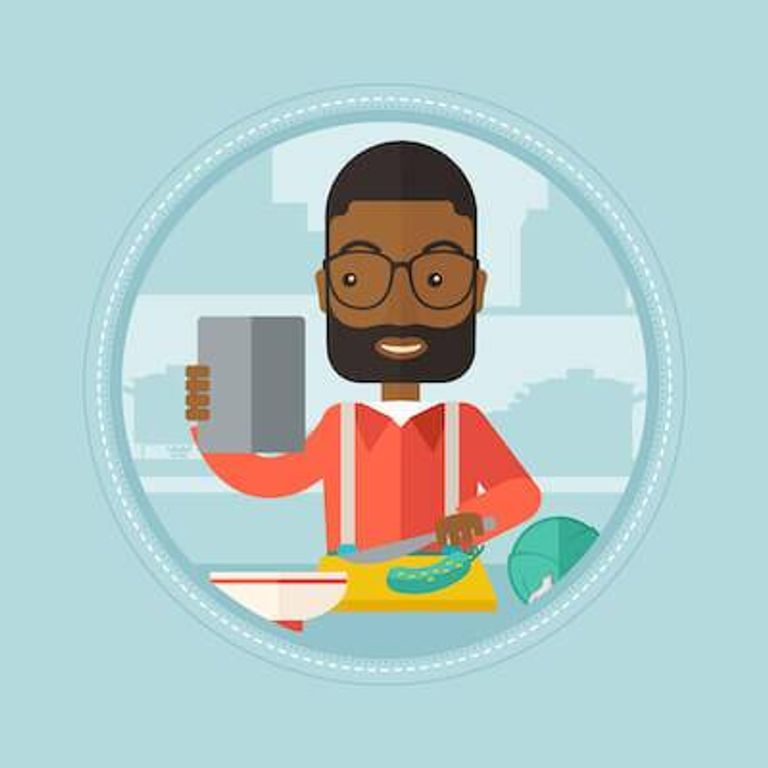 I typically make one trip to the local supermarket per week.
Angela Betancourt goes to the store as often as possible — sometimes three or four times a week — and only buys what she needs. That's her way of making sure she wastes as little as possible.
"Luckily, I live close enough to one, so I walk, and that is also part of how I make sure I am active during the week as well," she said.
If you don't live close to a store, you might consider getting groceries delivered or taking advantage of a meal kit service. (One new study indicates that meal kit services are actually associated with lower greenhouse gas emissions than grocery store meals.)
Another way to reduce waste is by frequenting a farmers market instead of a traditional grocery store, says Bill Telepan, director of sustainability at the Institute of Culinary Education.
"If you have a recipe that calls for one leek you may have to purchase a bundle at the grocery store," he said. "At a farmers market you can just purchase exactly what you need."
Andrew Carrico has a different take. He buys food in bulk, at stores like Costco or Sam's Club, and immediately freezes the stuff he's not cooking right away.
"I have found that purchasing food for the week and cooking it all in one day then separating it into meals for that week works wonders," he said.
Take advantage of your freezer
Personally, my freezer is basically empty, so there's another way I go wrong. You can buy freezable things in bulk as a single person and use it all up before it goes bad.
For that reason, frozen veggies, rather than fresh ones, might be a good idea.
You can also freeze food you bought fresh. Food with a higher water content typically freezes better.
"Freeze any fruits that you know may go bad soon," said Logan Allec. "Put them in zipper bags, cut them up first if necessary, place them in the freezer, and they will last for months."
If you're not into meal prepping because you don't like eating the same thing all week, you might consider cooking a big batch of something and putting the leftovers in individual containers in your freezer for later.
"Freezing food stops bacterial growth, which allows your food to last longer," said Janilyn Hutchings, food scientist and food safety professional at StateFoodSafety. "Some food, like salad, doesn't freeze well, but most will be fine in the freezer."
Typical leftovers are only safe to up to a week after they were prepared. If they're frozen, they should be eaten within seven days of being reheated, Hutchings said.
Because of that, make sure to label leftovers with the date so you always know if they're safe.
Alex Tran has a bin in her fridge labeled "eat now" for another visual reminder. As a digital marketing specialist she travels frequently, so it's important to be intentional about using her leftovers.
Get creative with leftovers
I never know what to do with things like half of a zucchini or a third of a carrot when I'm done cooking. But you can make your leftovers into new creations altogether.
"Keep a veggie scrap container in the fridge," said Jackie Newgent, a chef, registered dietician and cookbook author. "Whenever you have about two cups of excess veggie odds 'n ends, cook up these colorful, nutrient-rich scraps and incorporate into a flavorful egg scramble, stir-fry, pasta primavera, fajitas or fried rice."
She frequently uses scraps to make a "freekeh fried rice."
If you've got mushy, week-old fruit, Allec recommends throwing it all in a blender for a smoothie. If you have old veggies, toss them into a hearty vegetable soup.
Your cooked dishes might qualify for donation to certain food banks or nonprofit organizations.
"You can also offer to cook meals for (nonprofit organizations) who serve clients. Most will gladly accept prepared meals," Tran said. "I did this while working at Imperfect Produce."
Many food pantries or banks only accept prepackaged food, so you should always check with your local one before donating.
If you still end up with food scraps that go bad, don't put them in the trash. You can compost any plant-based food — not meat, fish, poultry or dairy.
"One easy way to do this is toss inedible food scraps in a container in the freezer," Newgent said. "If you don't have curbside compost collection, ideally take these scraps once a week to a location in your community, such as a local farmers market, that collects these scraps."
Websites like Litterless and the EPA can you find compost drop-off spots near you.

Gretchen Brown
 is an editor for Rewire. She's into public media, music and really good coffee. Email her at
[email protected]
, or follow her on Twitter @gretch_brown.