Stick-and-Poke Tattoo Culture Isn't What You Think
by
Dana Halferty
If the term "stick-and-poke" conjures images of regretful drunken evenings that end with college roommates scratching peace signs into their forearms with a pen, you might want to reconsider. Artists like Leah Marvin-Riley of Denver are changing the narrative around the long-derided tattoo style.
Before starting Uproot Tattoo, Marvin-Riley always wanted to be a oil painter. But her natural aesthetic fell in simple, poignant line drawings in black and white.
Eventually she leaned into her strengths, realizing tattoos were the perfect medium for the art she was creating. With a 9-to-5 in politics keeping her schedule booked solid, stick-and-poke allows Marvin-Riley to tattoo in the comfort of any space at any time: the living room of a friend, a pop-up art event at a yoga studio, the corner of a bar on a Monday evening.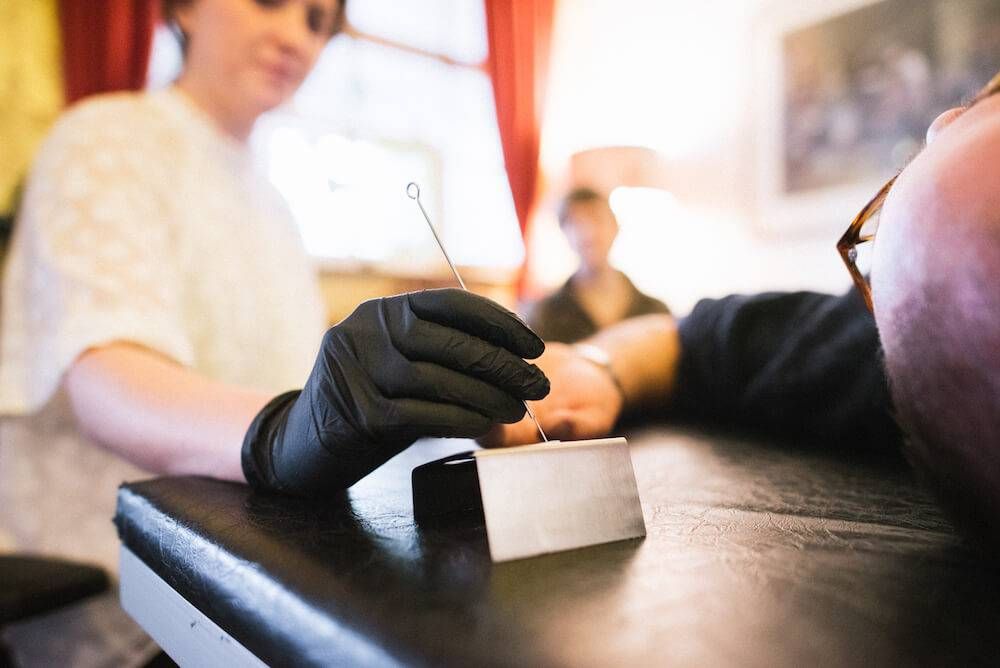 She prefers this intimate space over the bustle of a storefront. I joined her at a fundraiser where she donated her time to raise money for Planned Parenthood. Her energy was warm and patient, like the person in front of her was the only thing that needed her care or attention.
"Do you want me to move it? It's your body. You get to decide." Marvin-Riley grinned as she encouraged a client to make sure everything looked right before she started inking.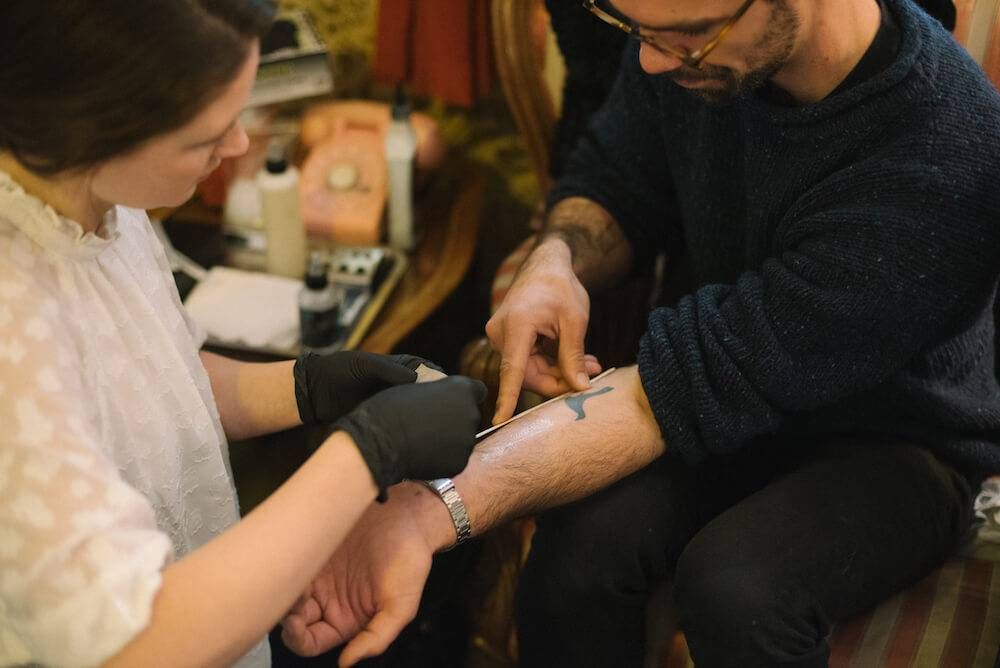 She let me pick her brain on how she made the jump from illustrator to tattoo artist, and why she feels the stigma around stick-and-poke is shifting.
If someone didn't know anything about stick-and-poke, how would you describe the process?
Stick-and-poke is very similar to traditional tattooing. It is all the same equipment, unless you're talking about the drunk kitchen late-night stick-and-poke — that could be any needle. But the professional stick-and-pokers who are around the country right now are using a normal needle, all the same stuff, and you're just holding the needle and doing it poke by poke.
---
There's no electricity, no vibration. It's a slower more meticulous process of tattooing, but it's just as permanent and otherwise the same.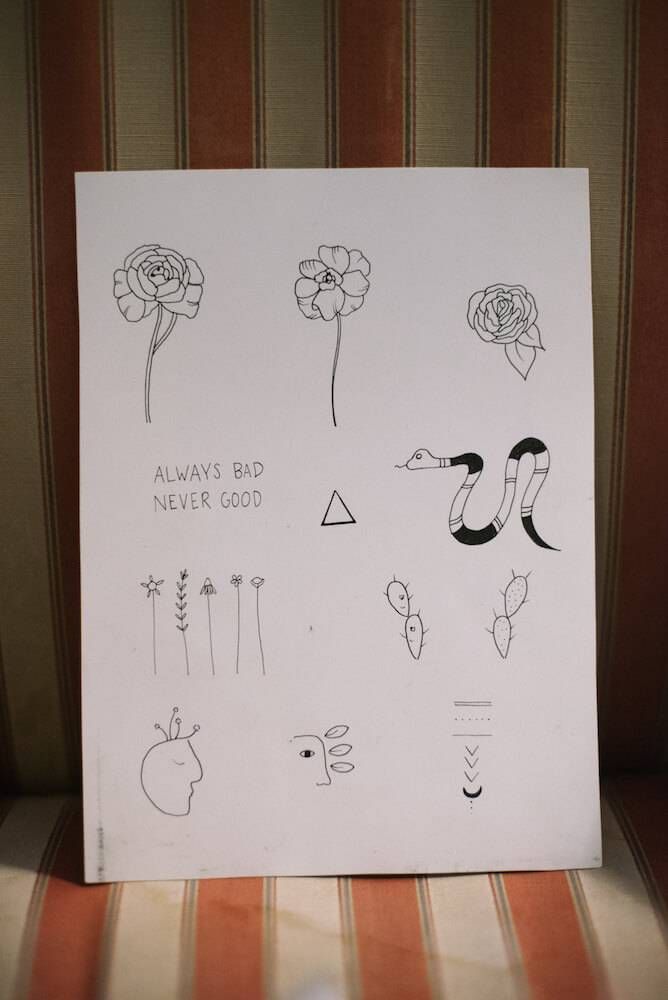 What drew you to stick-and-poke over using a mechanical tattoo gun?
It was pretty easy to pick up a kit. A friend and I just bought a stick-and-poke kit and tried it, and then I realized I could just go to the tattoo store and buy real needles and it just became the way that I did it.
I never really thought about picking up the gun. It's kind of like being raised a vegetarian — I never think about meat. I don't eat meat because I don't think about it.
What about tattooing in general?
I always liked drawing. I grew up as a kid drawing and painting and was always really creative, but never thought about sharing my art or didn't know how.
Then I came here in October 2014 and didn't have a job and had come from very busy political jobs. I had tons of time, started drawing and realized stick-and-poke was an amazing way to share my art with people. It doesn't feel that much different than drawing, the physical process of giving a tattoo. It's evolved a lot from "I just give people tattoos because they are pretty and fun" to more meaningful experiences.
Have you given any tattoos that were particularly meaningful?
In the last six months I've done five memorial tattoos. A woman reached out to me whose husband passed away unexpectedly, and that was a very intense and special experience, and I was able to do it at her friend's house in a very warm and inviting environment.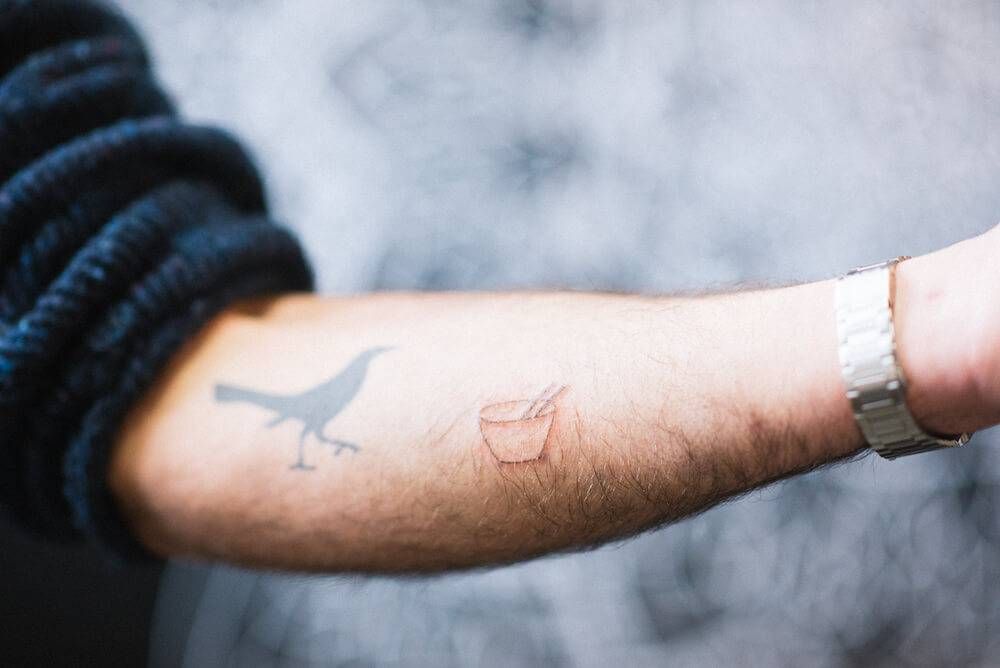 Are you often trying to tell a story with the pieces that you're making?
It depends. ... I have a lot of tattoos on my own body that are meaningful, but I think sometimes it's nice to just appreciate the art and beauty of the design. If it's (a tattoo I did at) a pop-up event, it probably doesn't have much of a story. If it's a commission or a memorial, those are often more meaningful.
Was it pretty nerve wracking to do your first couple of stick-and-pokes?
I only tattooed people that I knew for a while, so it's easier to tattoo people who are comfortable and know exactly what they were getting into, but yeah, it was scary. Luckily I have a really steady hand.
I realized when I got out into the public that I needed to not tell people when I was nervous. I've never messed up a tattoo as far as I know, but I would vocalize all of my insecurities and I realized if I didn't do that, no one would ever notice.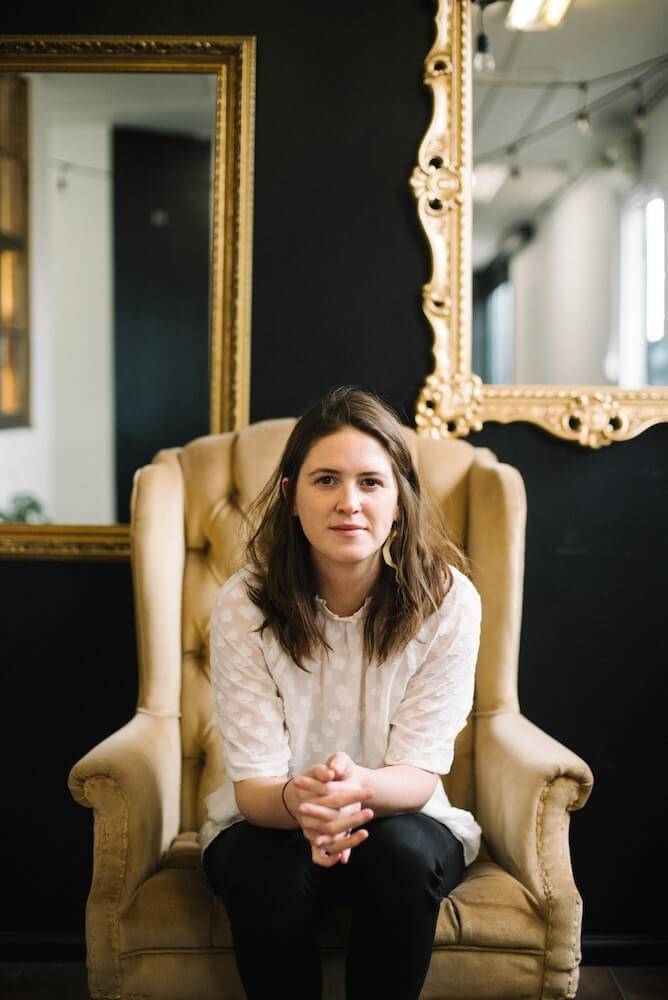 I feel like that's just good life advice in general.
Yeah! But it's really scary sometimes. I tattooed my mom and that was very nerve-racking.
You mentioned the idea of drunk people poking each other in kitchens, but the last couple years I've seen a shift where there's a lot more artistic legitimacy given to stick-and-poke. Where do you feel like that shift is coming from?
Yeah, that's definitely a thing. In Denver every few weeks I find out there's new really talented artists. I think accessibility is a big part of it — I don't work out of a shop and I don't have to buy big expensive equipment.
I think also aesthetically the kinds of designs people want are more simple, natural, feminine in a way, or designs that work better without heavy thick lines or shading.
The culture surrounding tattoos can feel a little intimidating looking in from the outside. Do you feel like stick-and-poke culture differs from traditional storefront culture?
I value all the environments. But I do know the shop fronts can be a little bro-y and every female stick-and-poke artist that I've met has been on the same page as me that it's been very meaningful to create a safe space for people to come in and say "I'm not actually sure I want this design, and could you try moving it here and here and here" without (the artist) getting upset and acting entitled like they are wasting your time.
As an artist you're there to help people get art on their body they love. And making someone feel uncomfortable doesn't make sense to me, and that has happened to me and I hear people talk about it all the time.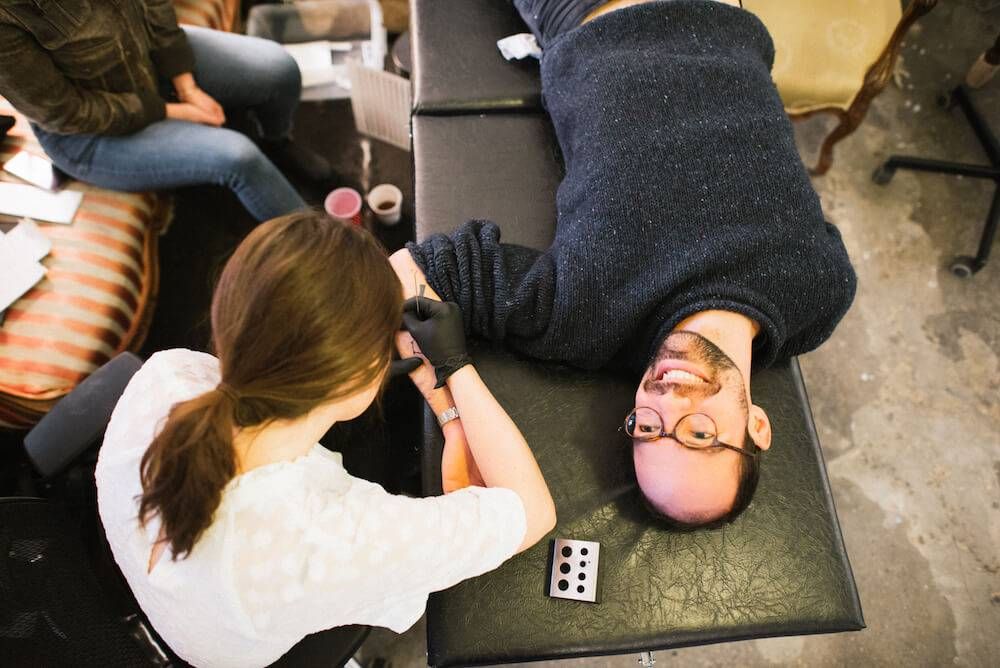 If someone without much know-how was interested in getting a stick-and-poke, do you have recommendations for where to start?
Don't go on Pinterest and then call an artist and say, "Can you give me this design I found on Pinterest?" Instagram is really helpful. I would encourage people to pay close attention to what the artist is asking you to do. If they ask you to send an email instead of direct message, or fill out a form, or a schedule request — whatever the artist is using, (respect) that.
I think these days everyone is expecting to hear back right away and get what they want right away, and as consumers and clients we need to be aware that a lot of these artists are trying to run a business and be creative at the same time. So if someone does exactly what I've requested of them in how they reach out, I'm much more likely to immediately have positive attitude about that exchange and be happy to be working with them.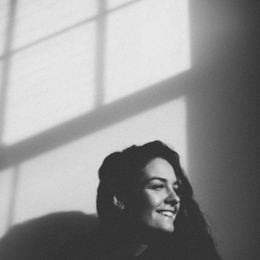 Dana Halferty
is a lifestyle and adventure photojournalist who can most often be found in a hot spring or writing music when she isn't telling stories through photographs. Invite her on a roadtrip, offer up a negroni or talk to her about the ocean and you might be her next best friend. You can follow her on instagram @danahalferty.