6 Ways to Stay Motivated When You Work from Home
by
Alex Haslam
More and more companies are giving employees the option to work from home, and it can be a great benefit—it cuts out commute time, allows for increased flexibility and provides employees with more control over their own workdays.
However, there are drawbacks to working remotely, and you might find you have a hard time staying productive throughout the day when you aren't in a traditional office setting.
But there are strategies you can lean on to stay productive no matter where you spend your workday. With adequate planning and dedication to doing your best work, your days away from the office can be some of your most productive.
1. Start your day off right
It can be tempting to stay in bed all day when you work from home, but you'll be more productive if you actually get up and start your day as you normally would.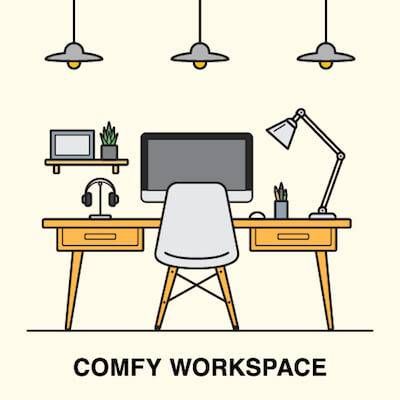 Get out of bed, shower, eat a good breakfast and get dressed. Some people even find that wearing clothes they would normally wear to work even when they're at home helps them get their head in the game and prepare for a day on the job.
Following other routines you would on a workday in the office can also help put you in a business mindset.
"I find that having a hot beverage at my workspace, whether it's coffee or tea, helps to mimic my routine at the office," said Alexandra Peters, a freelance writer and graphic designer who frequently works remotely. "Being able to follow your work routine as closely as possible away from the desk is important to keep distractions at bay and focus on the work at hand."
2. Create a workspace
Now that you're out of bed, where are you going to work? If you work away from the office frequently, you should take some time and find a spot you can come back to every time.
If you're working from your home, find somewhere away from distractions and with an uncluttered space to set up your computer and anything else you need. Don't want to work at home? Maybe the library has a good workspace, or maybe there's a coffee shop that provides just the right amount of background noise.
One option during good weather is to take your work outside. The fresh air of the great outdoors can reinvigorate your workday and bring a new perspective to otherwise stale projects.
"Working outside in nature is very rewarding, but there are a few things you need to do to get it right,"said Joseph Robinson, who works remotely almost exclusively in his role as founder and chief consultant at online marketing consultancy Green Flag Digital. "I've found it's best if you've got some shade, good seating, access to facilities and a comfortable temperature."
Some outdoor conditions can make working harder, like a glare on your screen or a swarm of bugs to fight off, he said. But even the most annoying of outdoor problems have simple solutions. There are plenty of options for anti-glare screen protection for your laptop. And, of course, there's always bug spray.
3. Make a schedule
To avoid bouncing from project to project (and losing time to decision-making and resetting your brain after each new task), you should make a schedule for your day, with planned-out segments divided up by project.
Within those larger segments, use a productivity method, like the Pomodoro Technique, to help keep you on task. Working in a dedicated way in short bursts and carving out time for breaks can keep your brain engaged and increase your productivity.
4. Minimize distractions
A major problem for remote workers is getting distracted. Whether there's something in your environment or even something work-related taking your attention, shifting focus away from your projects can seriously slow down your productivity. It's important to do everything you can to make sure you remain focused.
Rob Volpe, founder and CEO of virtual strategy firm Ignite 360, has been working remotely for more than 12 years. All the firm's employees work remotely, too.
"There's nothing worse than having notices flash in front of you," he said. "It's like when a dog sees a squirrel and leaves whatever it was doing to chase the squirrel."
He recommends closing your email and any messenger apps during periods when you want to power through a lot of work, and leaving your phone in another room if possible.
5. Make the most of saved commute time
One way to squeeze more into remote workdays is taking advantage of the time you would have otherwise spent stuck in traffic. For example, if you would normally spend an hour on the road each day, you can reclaim that hour to do something productive, like fitting in an extra hour of work.
You can also use the time you would have spent commuting at the beginning and end of the day to take a break somewhere in the middle.
"A midday break for the gym, yoga, lunch out or just running errands can be highly motivating and rejuvenating," Volpe said.
As long as employees are being responsible with that freedom, it can help them do what they need to do while still getting their work done, he said.
6. End your day on time
Once you get into your workflow, you might find it hard to stop. One danger of working remotely is overworking, especially without others in the office keeping you aware of the time. If you overwork yourself too often, you could burn out, which is worse for your productivity in the long run.
With this in mind, once you've set goals and made a careful schedule, plan what time you'll end your workday and stick to it. Just as it can be unhealthy to take work home with you, letting your workday bleed into your personal time at home can be just as bad. Once that time is up, step away from your keyboard and don't log back on until the new workday begins.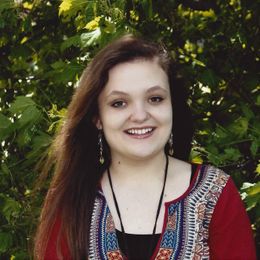 Alex Haslam
is a freelance writer and pop culture enthusiast who loves classical music, comic books and especially television. You'll find her writing about tech, culture, personal finance, travel and adulthood in general, though you'll also find the occasional movie rant. You can find her on Twitter @ahaslam_writing.