What to Know About Starting Your Own Nonprofit
by
Rachel Crowell
So, you want to make a difference, huh? It's one thing to have an interesting idea to improve your community, your state or even the world — it's another to actually make it happen.
How do you know if your idea for a new nonprofit organization is up to snuff? And what needs to happen after it passes that test?
Sarah McAnulty, founder of Skype a Scientist, Pippa Arend, co-founder of p:ear, a Portland-based advocacy organization for homeless youth, and Jane Vogel, founder of Advance Gender Equity in the Arts (AGE), all took their ideas and set them into motion to help other people.
They shared their experiences of getting their organizations off the ground and offered advice for vetting and launching your own big idea.
Rewire: What inspired you to start your organization?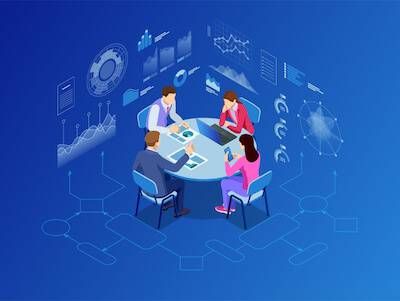 Sarah McAnulty: I noticed a growing mistrust of science and scientists. I was really troubled by it. I asked myself what was going on and why the public wasn't trusting science like it once did.
I read a study showing that most Americans couldn't name a living scientist. I thought a good first step toward building trust between scientists and the public was to give other people the chance to meet us. I wanted to build a platform that would help connect lots of scientists with lots of people, so I built Skype a Scientist.
Pippa Arend: We believed that homeless youth deserved to be seen as more than homeless and that they needed opportunities for growth that were educational, artistic and recreational, just like all kids do. Thus the name p:ear, which is an acronym for "project: education arts recreation."
What we do isn't innovative; it's just rare. It's rare to work with homeless young people as though they are… young people.
 Jane Vogel: I founded AGE to change the paradigm in the arts and culture that gives privilege, power and dominance to men over women. The arts define our culture. The stories in the arts are predominantly told by white men. The stories of women, particularly older women, women of color, women with disabilities and trans women are marginalized.
As an older mixed-race Asian woman, my stories are not told on stage or on the screen. As an actor, I am appalled by my industry's lack of equity, diversity and inclusion. I'm passionate about making the industry different for future generations. 
[ICYMI: What to Know Before Switching to a Nonprofit Job]
Rewire: How do you know if a nonprofit idea is viable?
SA: Ask yourself whether the program already exists in some form, what kind of problem you're solving, and who is going to benefit from your help. Communicate with the community you want to help to confirm a demand for the thing you want to do. 
Think about the resources you'll need and how you'll obtain them: Do you need a community partner? A financial partner? Expertise you don't have? Are you going to pay the people that help you?
Ask yourself is there anyone else who is better for the job that will actually do the job. It doesn't matter whether you're the perfect person if you're the only one who will actually do the thing.
---
Sometimes imperfect people trying their best get a lot more done than the perfect person who is already over-committed. If you have the time to run your program, go for it.
PA: If there is an organization doing similar work to what you'd like to do, think long and hard before deciding whether to lend your skills to their effort or create something altogether new, which may compete for similar funding.
Many people told us to "umbrella" under another organization, to which we said, "We have our own vision and see how we can offer something unique." No one can answer that question but the visionary.
JV: Any idea has potential. Usually an idea for a nonprofit comes out of the founder's experience.
Before starting, ask:
If your organization is successful, what will change?
Will your organization benefit the greater good or will it benefit a few stakeholders?
Why do you want to do this? Are you passionate about a mission or do you want to make a comfortable living? (If it is the latter, don't create a 501(c)(3).)
Start small, with a small board and a small mission. Do something small well rather than something big poorly. Resources are usually hard won. Keeping within your limits of expertise and budget is very important.
Rewire: Why was it important for your organization to obtain 501(c)(3) tax-exemption status? How did you do it?
JV: My organization is for the greater good rather than for the profit of stakeholders or owners. That status allows funders to get tax benefits for their donations.
I talked with people to get ideas, suggestions and guidance. I attended a 501(c)(3) workshop. I created a board of three members. ... The application for 501(c)(3) status is quite lengthy. A friend helped me with it. I received the status two months after I submitted my application.
SA: File your nonprofit paperwork with the IRS immediately. Altogether, the process took 10 months for Skype a Scientist. There was a government shutdown during part of that time, but it's still a ridiculous amount of time. File with the IRS a year before you actually need to be a nonprofit.
Rewire: What else did you do to transform your idea into a viable organization?
SA: At first... I set up two Google forms, one for teachers and one for scientists. I matched up those scientists and teachers manually, which felt like the biggest Sudoku puzzle I've ever done in my life. We had 500 scientists and 800 classrooms sign up, so it was a major job.
As the program kept growing, I realized we would need some serious funding, which I knew would only be possible if we made it official with the IRS. That's when I started the process of becoming a nonprofit.
PA: We had many mentors guide us through the process. I am grateful to the elders in our community who helped light the path for us. I am also grateful to the two other women with whom I started p:ear, as none of us could've done it alone. Our complimentary skills and rotating levels of energy were critical.