Ready To Start a New Life Outside the US?
Expats and immigrants discuss their relocation experiences and tips for moving abroad.
by
Kyle Raymond Fitzpatrick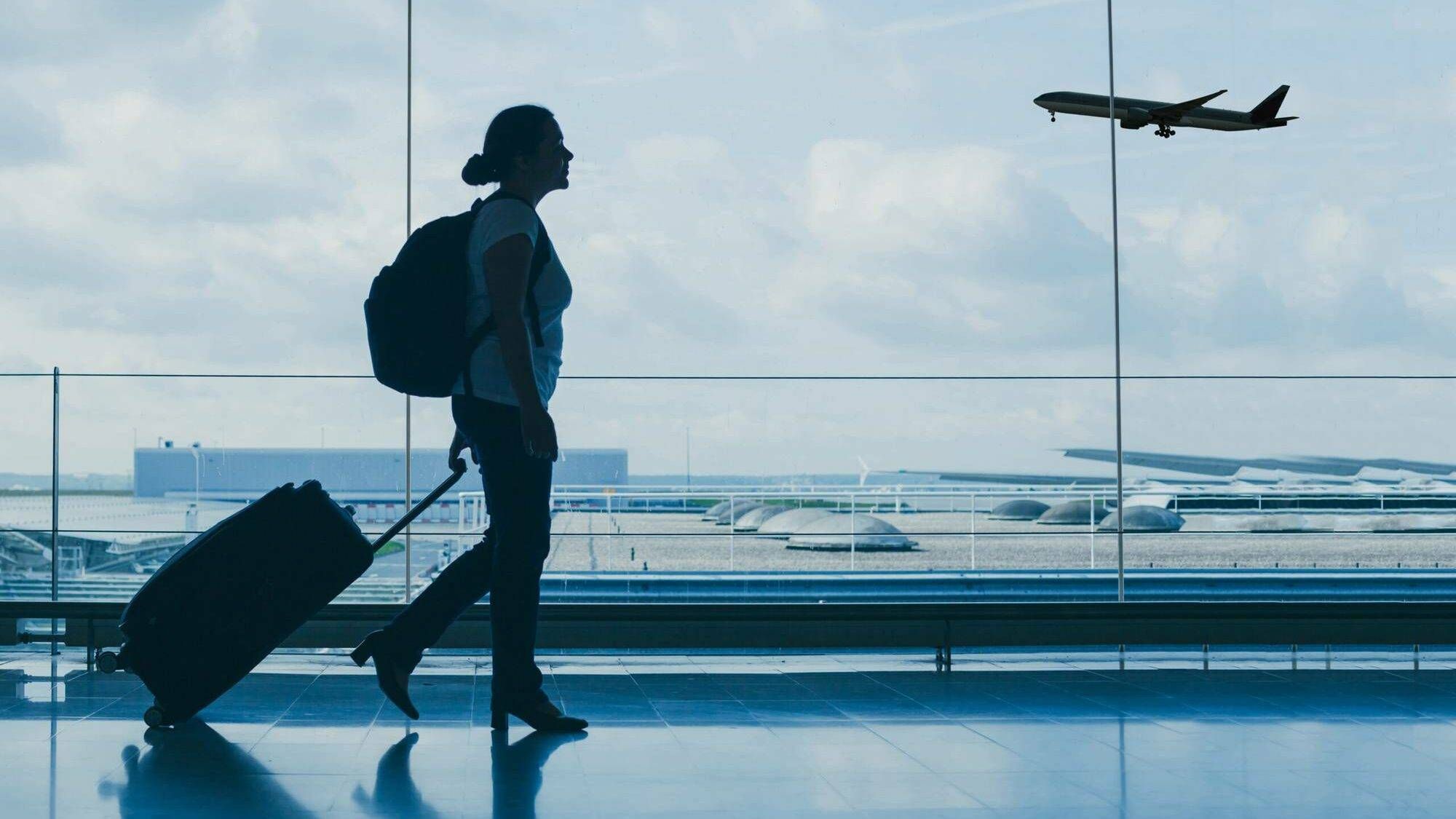 "I've always known deep down that I'd eventually leave the U.S.," Danni Roseman said. "The reasons I've stayed away are primarily moral and political."
A Chicago native, Roseman currently lives in Spain. She co-founded a platform called Las Morenas de España with Sienna J. Brown, an educator and fellow American expat. Together, they provide Black women with information on how to lead successful lives outside the U.S.
"Moving to Spain always had to do with living the life of freedom and flexibility I knew I deserved," Brown said. "Moving abroad … was my opportunity to rewrite my story, start living with intention and empower other Black women to do the same."
Roseman and Brown are just two of the nearly 9 million Americans currently estimated to be living abroad. Emigrating is much more common than you may think, and a casual search on how to relocate internationally as an American will provide insight from New York Times, Forbes, Curbed and Lifehacker. 
This year has put America in stark relief to other countries, revealing a country that struggles to provide essentials like the healthcare of citizens, racial equality, financial equality, and climate justice, not to mention rights regardless of your gender, race, queerness, indigenousness or ability. 
If you are feeling suffocated by the air here, know that you're not alone. The question is: How do you leave?
Expat experiences outside the US
Apart from the experience of refugees and asylum-seekers, leaving one's country is a conscious decision that requires extensive planning.
Tiffanie Drayton started her process of moving outside the U.S. in 2013, after a vacation to Trinidad revealed how liberating non-American life could be for her. She fully relocated in 2019, and several members of her family have joined her.
"I can have a different life elsewhere," she said, noting that her experience of being Black in another country felt like a release from America's unresolved racial inequalities.
"There is nothing more important than peace of mind, as I drive down the street and the cops pull up behind me — and I don't feel anything," she said. "It's relieving to not have that target anymore."
For Josh Summers, leaving the U.S. had more to do with wanting to see the world and develop a more global mindset. After an opportunity to work in China popped up, Summers and his wife relocated without a mastery of the language or culture. They ended up staying for 10 years.
"We thought if we could get past the first year, we could enjoy it," he said. "We ended up staying there for ten years." 
Summers, a founder of the China Expat Society, recently relocated to Thailand. Living abroad has put American life in a new context for him. 
"We dont look like we're a united country and, in many ways, we aren't," he said.
Originally from Texas, Summers enjoys the life he and his family has abroad — but knows there are limits, specifically as you can be at the whim of government officials who approve visa renewals. 
"Every year there is this cross-your-fingers-and-pray feeling."
Visa stress aside, Summers says the financial freedom and cultural experiences have been a priceless reward for his family. 
After the death of a close friend, political consultant Tracy Russo decided she needed a change and relocated to Europe, where she works remotely. For her, moving abroad broke the "pleasantly stagnant" nature of life in Washington, D.C. 
"Every day I found myself learning something new and different," Russo said. "Being an outsider forces you to be more mindful of everything, and somehow that also makes you more grateful." 
Russo has found travel to be much more affordable and easy in Europe — at least, during the pre-COVID-19 days, she notes. Russo has no plans to move back to the U.S.
"While I can't comprehend that I wouldn't move back to the United States at some point, I also see no reason to do so at this time," Russo said.
Immigrant experiences
The expat population stands in contrast to American immigration: More than 40 million persons in U.S. are foreign-born, and every year another million immigrate to this country. For these individuals, what does American citizenship mean? And what does it mean to give that up?
Mike Alfaro is a creative director in Los Angeles and founder of Millennial Loteria. He moved to the U.S. from Guatemala at 18 to study advertising and television production, an experience that afforded him a student visa. 
His decision to stay in the country came after winning a major advertising competition, which led to a work visa. He says his time in the States has revealed how little Americans know about other countries, but also feels that being an immigrant has directly affected his success.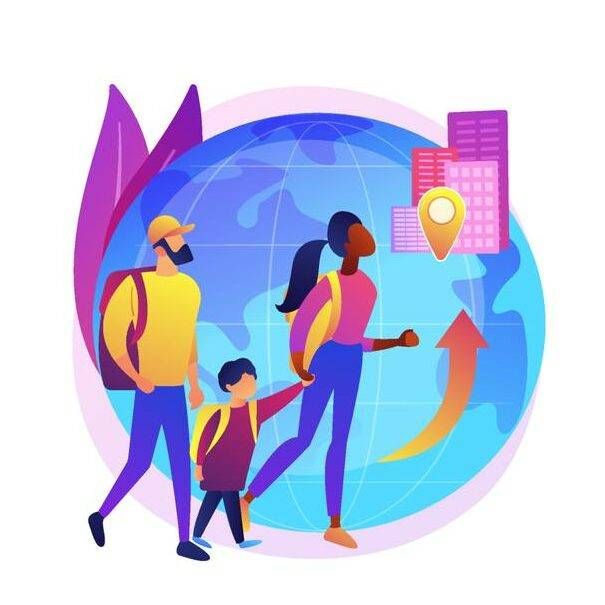 "Leaning into my knowledge of Hispanic culture has been instrumental in making myself stand out from the crowd, especially with how much spending power the Latinx community has in America," he said.
Like Alfaro, Michelle Silverthorn moved to the states at 17 to attend college. Now the founder and CEO of Inclusion Nation, a diversity consulting firm, Silverthorn grew up in Jamaica and Trinidad and sought to work in human rights. She found the legal profession to be the best route to make the change she was seeking, but also began to see that being Black in America came with experiences of exclusion, racism and mental trauma.
"You don't have a counter-narrative [to whiteness]," Silverthorn said. "Your heroes, your narratives, your teachers aren't Black. You realize how much work you have to do to uncover these systems of oppression." 
Both Alfaro and Silverthorn agree that Americans seeking to experience different cultures and countries should absolutely seek such change. 
"Living in another country is wildly beneficial to expanding your mind," Alfaro said. "Americans should know that there is a massive world outside of their borders. … Stepping into the shoes of immigrants is a great way to understand what it's like to be someone new in another country."
"I hope every Black person in this country gets the experience to live in a Black culture," Silverthorn said. "It's hard to be a part of a culture that isn't yours." 
Considerations before you make the leap
If you are thinking of leaving the country, whether for political, cultural, social or personal reasons, Americans abroad have some advice for you.
Find a remote job, particularly an American remote job, as the U.S. dollar can go very far in places like Trinidad and Thailand, note Drayton and Summers.
If dual citizenship is an option or your partner has citizenship in another country, this will save you from visa woes. 
Set goals for how long you plan to stay and what you hope to accomplish while abroad. Most importantly, know why you want to leave.
Brown recommends envisioning why you want to move before figuring out where you want to go, what you want to do for work, and a realistic timeline for relocating. 
Roseman points out that leaving America won't solve all your problems, as issues like racism don't disappear, but rather take different forms abroad. 
"I've had strangers put their hand into my hair, like touching my scalp," she said. 
While Roseman notes that microaggressions are typical, she's never felt unsafe.
Russo and Summers stress that running away from a problem isn't solved by being in another country. 
"You will find your troubles follow you," Russo said. "There are so many difficult and frustrating moments that come with being an immigrant. I've seen plenty of eager new arrivals quickly return home when that reality hits them." 
And even if you don't intend to make a political statement by leaving, know that some will interpret your decision as such. 
"That's a slap in the face because America is supposed to be number one," Drayton said. "Historically, for white Europeans, America is where you went to ascend. … For people of color and everyone who is not in the upper echelon of white, it's a huge statement to say that America isn't providing what they need."