South Asian Americans Speak Out on Mental Health
Young advocates break the stigma around mental health while deconstructing the "model minority" myth.
by
Sribindu Pisupati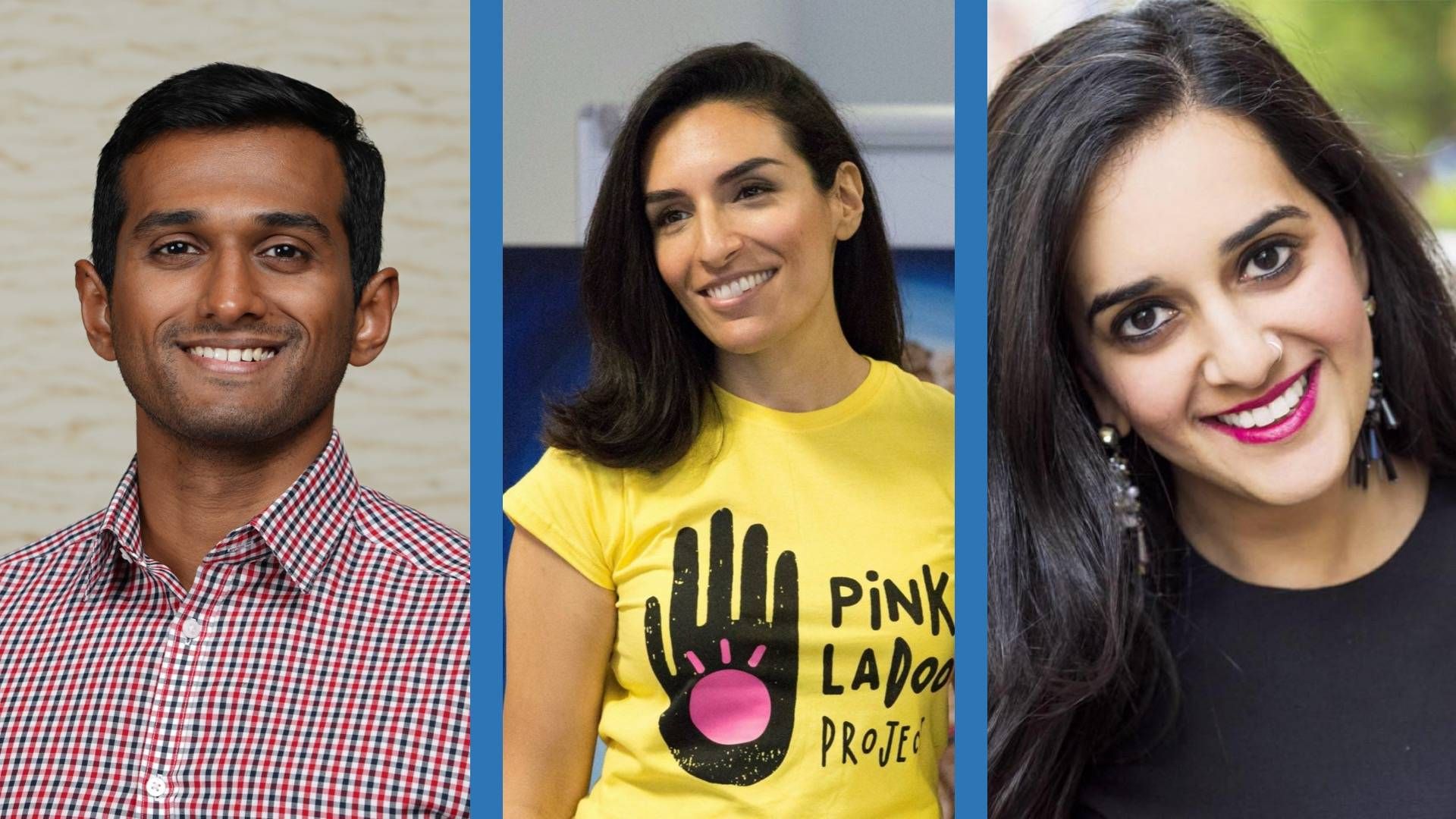 In an interview with PBS NewsHour, comedian Hasan Minhaj aptly describes an "American Dream Tax," which he says is the cost of entry for immigrants to reside in the United States.
The tax, as Minhaj conceives it, basically requires immigrants to work hard and remain silent, despite any microaggressions, stereotypes and racism that may get hurled their way.
The idea of an American Dream Tax — and the toll it can take on mental health — is actually germane to the lived experience of many immigrants, particularly those of South Asian descent.
Combined with the well-documented "model minority" myth, a social misconception that Asian Americans are wealthy, educated and monolithic, the culture of silence around mental health only solidifies.
For children of South Asian immigrants, these stereotypes, stigmas and social pressures have led to a mental health crisis.
Rewire spoke to three leaders in the South Asian American mental health sphere about their use of social media to connect with and educate their peers, and how they have worked to both destigmatize mental health and deconstruct the "model minority" myth.
On the "model minority" myth:
The "model minority" myth can often make Asian Americans and South Asians feel like they're supposed to act and perform in a certain way — be submissive, be smart, be successful, be good at certain things. This can be debilitating when someone doesn't actually fit the bill for these expectations, nurturing an imposter syndrome and an inability to seek or ask for help. 
South Asian parents generally tend to prioritize productivity, career and traditional success, and this can only compound the "model minority" myth and make children of immigrants or South Asian kids feel like they are not doing enough or aren't good enough.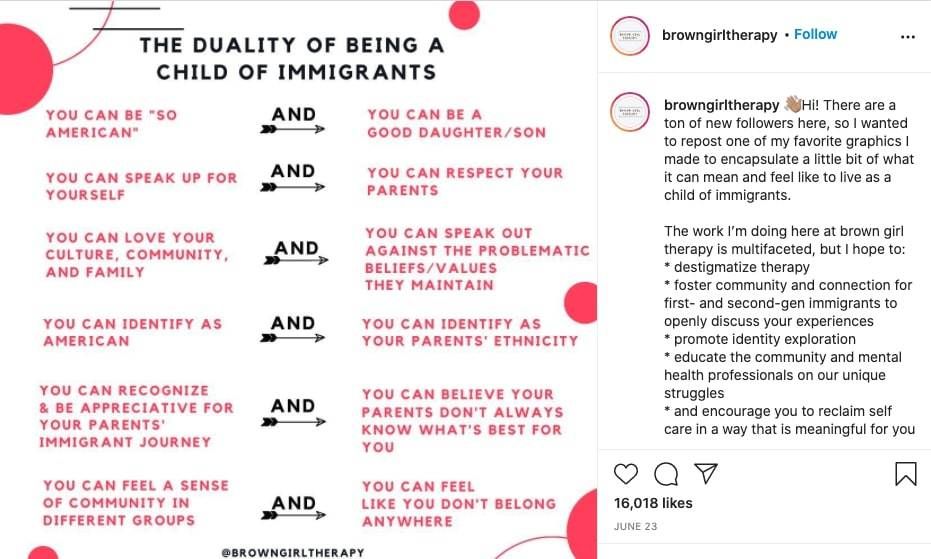 Abhijith Ravinutala, founder of MannMukti
On stigmas and cultural barriers to mental health:
To zero in on culture: People often remark on the collectivist nature of South Asian countries, as opposed to the more individualistic nature of Western countries like America. 
This emphasis on collectivism contributes to the "model minority" pressures and creates the conditions for the stigma we see around mental health in the South Asian American community.
This stigma stems from the desire in collectivist communities to preserve reputation and status at all costs and to prevent community gossip. And stigma is powerful. It keeps people from feeling accepted or seeking the mental health care that is needed.
This, in turn, leads to shame, isolation, and fear. Because of stigma, even those closest to us tend to dismiss mental health symptoms. We're told to "just get over it."     
On the "model minority" myth impacting views of mental health:
South Asians have internalized a sinister competitiveness as a result of the "model minority" myth. We're taught to believe that our elder generations have sacrificed everything to bring us to this utopia, and all that is required of us is to shut up, make money, and succeed.
That leaves no room for vulnerability, for admitting the different types of pressures American society and expectations place on our shoulders, not to mention the difficulties wrought by mental illnesses. "Model minorities" do not complain, do not protest, do not have any excuse. 
Therefore, silence is the only expectation when we're faced with the invisible hurdles of mental health. Break a bone and people have sympathy, but wrestle with depression and no one wants to hear about it.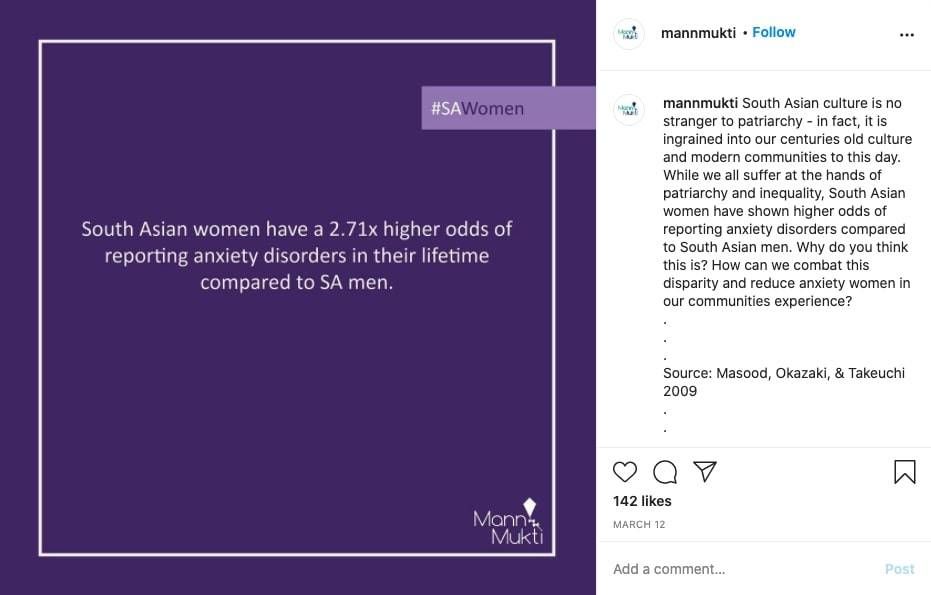 On immigrants and intergenerational trauma:
The global South Asian diaspora is an incredibly resilient community.
Our grandparents moved away from their native lands with very little money in their pockets and usually faced racism and violence when they got here. They worked hard to build a life and survive in what were often incredibly hostile conditions.
We've all grown up knowing about this, and sometimes, as children of immigrants, you might feel like your struggles pale in comparison to that of your forefathers, and so you shouldn't complain.
This can lead to children of immigrants invalidating their own experiences and telling themselves they have no right to be unhappy because "at least they have it easier than the generations before them" or worse, having their feelings and experienced minimized by their families because they themselves had it worse.
On the power of social media as a touchpoint for South Asian Americans to connect with their mental health:
The interesting thing about social media is that people find a way to share their thoughts personally, while still maintaining a level of distance and privacy. Social media is also a way of feeling understood, without necessarily sharing anything back.
In many ways it is quite a safe "one-way" stream of communication. It provides an anonymity that you might not otherwise get when looking to feel understood or heard.
There is also great power in seeing a post that you can relate to and seeing that it's had hundreds of likes or dozens of comments — it shows people that they're not alone and that is incredibly validating.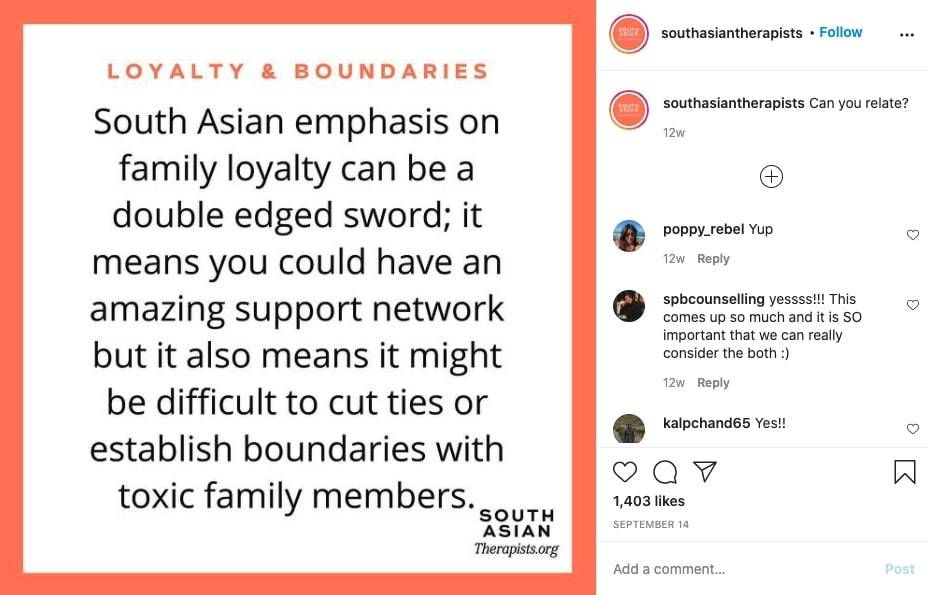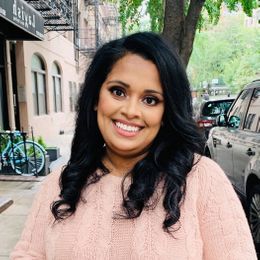 Sribindu Pisupati
is a communications project manager by day, and host of The Woke Desi podcast and published author (both under pen name Annika Sharma) by night.