'Sound Field' Will Take Your Music Obsession to the Next Level
by
Marissa Blahnik
Think about your favorite song. Then think about why you love it so much.
The answer is probably rooted in something unexpected — psychology, or music theory. Nahre Sol and LA Buckner, hosts of "Sound Field," a YouTube series produced by Rewire for PBS Digital Studios, want to help you figure it out.
One, two, three, four
Have you ever stopped to ask yourself what exactly makes a James Brown song sound funky? Or why Sarah McLachlan's "Angel" can so easily bring a tear to your eye?
We're listening to more diverse music than ever and we're listening to it everywhere. Most music probably washes over you while you're stuck in traffic or trying to focus and write. In "Sound Field," musicians Sol and Buckner help us listen with more intentionality.
They come at music from different directions. Buckner has a deep infatuation with the drums and is a performing musician, teaching artist and producer from Minneapolis.
Sol is a Toronto-based pianist and composer who creates music with a unique blend of improvisation, traditional Western forms, jazz harmony and minimalism.
Together, they deconstruct the tunes that move us to understand why and how — and create some of their own music in response.
The hosts offered up some insights into how they approach music and the top trends they're keeping an eye on.
Which artists do you look to for inspiration and how do they influence your own music?
LA: I'm mainly inspired by the young musicians on Instagram and YouTube. Those 16- to 20-year-olds that are changing the way music is played; changing the way drums are hit and how beats are made. I look to the youth... for inspiration and influence.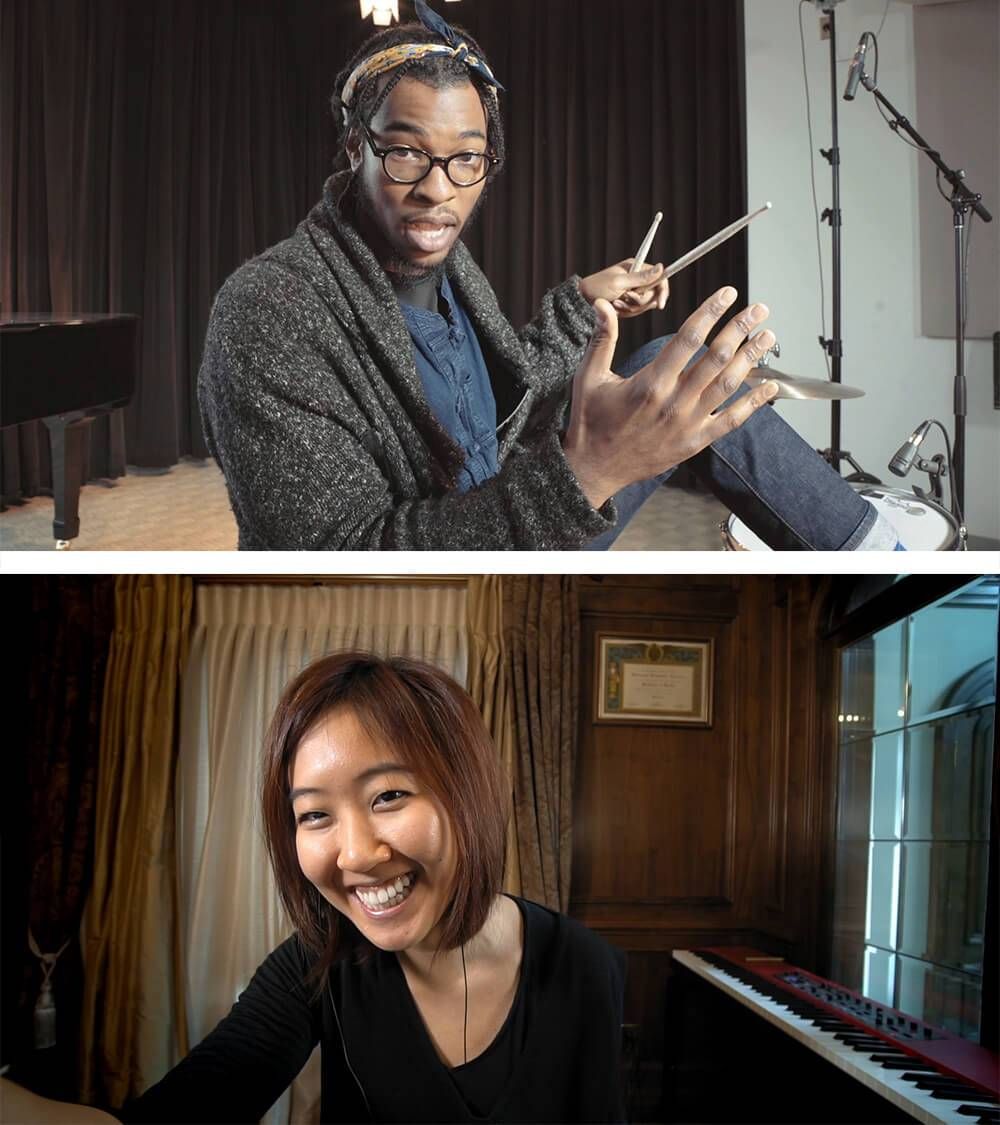 Nahre: It always depends on what I am immersed in at the moment. I look towards so many artists, both from the past and present. Everyone from the greatest classical composers such as J.S. Bach and Chopin, to the more present composers such as Arvo Pärt, Somei Satoh, Steve Reich... to jazz artists such as Thelonious Monk and Brad Mehldau, Bossa Nova greats like João Gilberto and Antônio Carlos Jobim, et cetera.
Every month or so, I find myself diving deep into a new genre or new artist's music, and the unique characteristics that I learn about in regards to music harmony, rhythm, texture and color all influence what I might incorporate into my own writing.
Why do you teach?
LA: I believe it's one huge purpose of my life. I was blessed with the gift to teach, it's my calling.
Nahre: When I teach, it forces me to digest this material in a teachable way, which in turn reinforces the material for myself. I also think that music education, especially subjects related to practicing, music theory and composition, can be awfully complicated and often taught in a confusing manner. And so I try to teach things in ways that I wish I could have been taught when I was younger.
What was the first album you remember buying as a kid?
LA: "The Writing's on the Wall" by Destiny's Child.
Nahre: Arthur Rubinstein's recording of the five Beethoven's piano concertos.
What advice would you have for someone wanting to follow in your footsteps?
LA: Surround yourself with musicians that are playing at a higher level than you, become a student to everyone, and know that college is not about learning subject matter, it's about connecting with people and building relationships.
Nahre: Don't be afraid to tread new waters as a musician and step out of your comfort zone. Oftentimes, it's these explorations that are the most rewarding and revolutionary.
How do you discover new music?
LA: I usually discover new music by word-of-mouth, and recommendations from students and friends.
Nahre: I ask people what they're currently listening to, and I also benefit from YouTube and Spotify's algorithms for recommendations.
What do you see as trends in music we should keep an ear out for?
LA: Technology has given a whole new meaning to the term "DIY." It's becoming easier to create music, the possibilities are endless, and the standard is ever-changing. You'll find more Renaissance artists (people who do a little of everything like writing, producing, performing, marketing) and less of the "one trick pony" vibe.
Nahre: I always find it interesting to see the differences between minimalism and maximalism in music and how the trends go back and forth. One moment we are craving the most stripped down and simple form of acoustic music — maybe just a guitar and vocal performance, and the next we are craving the most highly processed, multi-layered electronic fusion rap track. I think we need it all.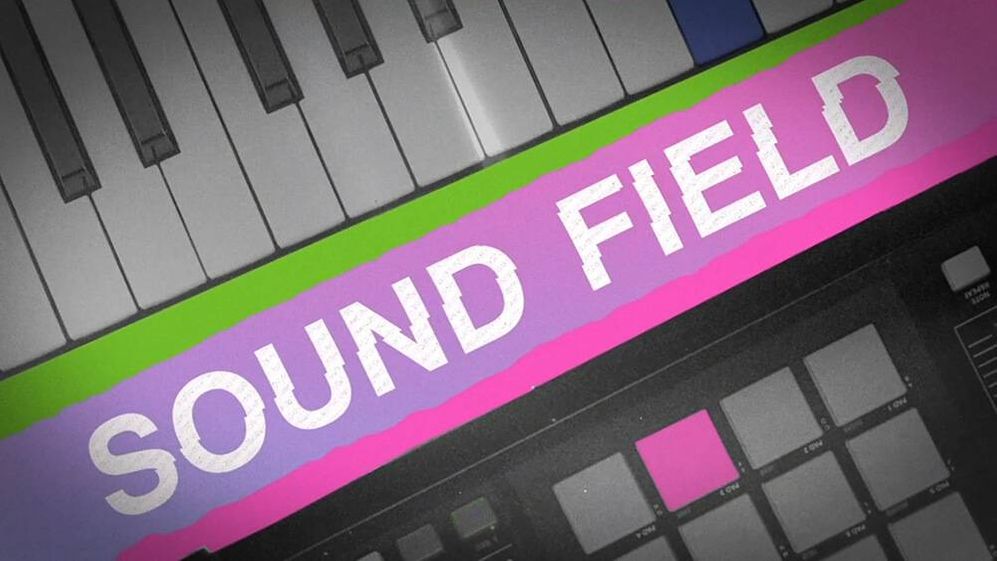 New episodes of Sound Field premiere every other Thursday on YouTube.
Subscribe to the channel and leave your thoughts in the comments!