Representation and Community Spin Jersey Club Music into the Future
There's more to know about the viral rhythm making you dance.
by
Josef Lorenzo
There's a fresh sound going viral across YouTube, Instagram, and TikTok. Like the best music genres, it's a result of mutual appreciation and collaboration. Unexpectedly, it also stems from a personal pilgrimage in the early 2000s in search of something new to spin.
Tired of playing the same old songs and with no new records coming in from Chicago, New Jersey-native and club music pioneer DJ Tameil took to the highway. He traveled to Music Liberated, a hotspot for local DJs in Baltimore, Maryland, where he met DJs Technics and Rod Lee. Conversation and collaboration led the way for permission to bring the Baltimore style back to Newark, New Jersey.
This is Jersey club, an infectious, hip-shaking sound that's a fusion of the original Newark club style with Chicago house and Baltimore club.
As the music continues to evolve, it's become more fierce. And as it's gained in popularity, producers have pushed beyond remixes to put out original dance music that's played at clubs and festivals around the world.
"Jersey club music is your morning coffee, it's your afternoon Red Bull, it's your late-night espresso shot. It's rambunctious, in-your-face party music," said producer, artist and DJ, UNIIQU3.
But Jersey club isn't just music — it's life, energy, and community, creating a safe space for the young people of New Jersey.
Call and response
There's only one rule at Jersey club parties, and that rule is simple: Everyone must move to the beat. There are even step-by-step instructions in the music so there's no excuse to be standing still.
The use of call and response dance instructions, and the evolution of the Jersey club sound, naturally gave weight to organized dances.
"It takes the kids off the streets in my opinion. It saves a lot of people," Kia, a dancer and rising DJ, said.
"There's a lot of gang violence where we all come from: Irvington, Orange, East Orange, Newark. A bunch of gang violence, a lot of broken families. So kids try to — it's like an outlet for a lot of us. It's like, love. We get love from everybody. And everybody's so in tune with it. So it saves, it literally saves everybody. It brings happiness."
Like many other dance genres, the music production used to be dominated by men, but today the women of New Jersey are helping to push this genre to new heights.
"When I came up, it was super male dominated," UNIIQU3 said. "I'm a part of the second generation of club music. There wasn't really a blueprint for me to look up to. It was very, just — dude behind the DJ booth and all the girls would be dancing, shaking it to the left and the right. Not a lot of female representation other than on the dance floor."
These days, it's easy to see how the women of Jersey club are helping to push the genre into the future. But back in the early 2000s, legendary Baltimore DJ K-Swift laid the groundwork by lifting club music to new heights.
Her tragic death in 2008 left behind a hole in the local music scene.
"Me and my home girl — TT the artist from Baltimore, she's Baltimore's club queen, and I'm Jersey club queen — we doing our best to try to represent K-Swift and a bright light and, you know finish the work that she started. Real talk," UNIIQU3 said.
We like music. You like music. Let's break it down.
LA Buckner, host of Rewire's YouTube music series, Sound Field, jumps into the world of club music with UNIIQU3 and traces the historic roots of the Jersey club rhythm with DJ Tameil.
Want more history in your music? Watch this Sound Field episode that breaks down how jazz and hip-hop cross-pollinate.
And please SUBSCRIBE!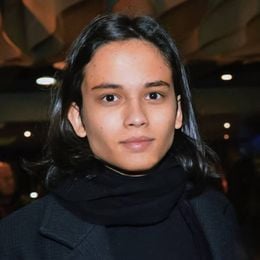 Josef Lorenzo
is the Webby award-winning producer/director of the music series Sound Field and civics show America From Scratch.