From Bey to Aretha: Why So Many Performers Get Their Start in the Black Church
Upholding century-old traditions and innovating tomorrow's music.
by
Josef Lorenzo
From Aretha Franklin to Beyonce, some of the greatest and most influential stars in music history got their start in the Black church, and in the music it developed: gospel.
Historians largely credit Thomas A. Dorsey as the father of Black gospel music.
Dorsey originally began his career as a blues musician under the name Georgia Tom. In 1932, he founded the Pilgrim Baptist Church in Chicago, Illinois, where he served for more than forty years, first as music director, and later as reverend.
In this role, he rose to prominence for his combination of blues and church music, giving it a rhythm and swing many weren't ready for.
That gospel music foundation
"Mainstream, secular, gospel — everybody seems to come through the church to hone their gifts, you know, 'cause that's a place where a lot of people are accepted. You can make mistakes or not, cause you're not on TV reading charts. You're just like trying to figure it out," Tye Tribbett tells LA Buckner on Rewire's music education YouTube series, Sound Field.
Tribbett is a Grammy-winning artist and gospel music star.
"Music in the church is unconventional and like I said, it's not charted. You can kind of like try things and be like, 'Weird, but it's okay.'"
Gospel artist Donald Lawrence likens it to learning a shared language. If you play music together in the church every week, from the time you were in diapers, Lawrence explained, chances are that as musicians you'll become adept at improvising together. In this way, the Black church is a musical boot camp for young musicians. 
Though there is no formal training, and often no sheet music, these are musicians at the top of their craft.
From the church to the woodshed
LA Buckner was inspired to dig deep into gospel for an episode of Sound Field by the YouTube shedding community.
The term "woodshedding" gained popularity among jazz musicians in the 1930s. It means to go somewhere — for example, behind the wood shed — to practice your skills where no one else can hear.
But in the mid 2000s, shedding became a phenomenon thanks to Gerald Forrest, the creator of a website called Gospel Chops, who uploaded a video of drummer Eric Moore that went viral. Today, a shed session consists of drummers trading solos back and forth, almost like a dance battle.
What started as musicians jamming after church services turned into a safe haven for young black musicians.
Learn more about shed sessions and gospel from Buckner and co-host Nahre Sol as they travel to Chicago to visit the birthplace of gospel and jam at a shed session, and to Florida, to learn more about the modern gospel scene from Pastor Tye Tribbett at his church in Orlando.
Each scene is a contrast of gospel past and future; these congregations are upholding century-old traditions, and innovating tomorrow's music.
We like music. You like music. Let's break it down.
Sound Field is a PBS Digital Studios web series produced by Rewire.org.
Want more about improvisation? Watch this Sound Field episode that unlocks how classical, R&B and jazz musicians all improvise differently.
And please SUBSCRIBE!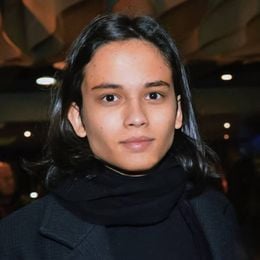 Josef Lorenzo
is the Webby award-winning producer/director of the music series Sound Field and civics show America From Scratch.